Working professionals and other adults students who go back to school for a master's in entrepreneurship have a lot of choices to make, and a lot of considerations that are specific to their unique needs. One of the most important, of course, is price – most adult students are paying their own way, after all. For that reason, finding the most affordable entrepreneurship master's program may be the most important factor of all for many students.
Entrepreneurs don't have to go it alone anymore; there are many degree programs designed specifically for prospective entrepreneurs, from a wide variety of institutions. Some of the most affordable include smaller public universities and colleges, while many religious colleges also offer low tuition and generous financial aid. For working adults who want to save money on their master's in entrepreneurship, there are many ways to go.
Methodology: Ranking the Most Affordable Entrepreneurship Master's Programs
By highlighting accredited, trusted colleges and universities, Great Business Schools editors make sure prospective entrepreneurship master's students get directions to programs that will really make an impact on their careers. For the ranking, cost reigns supreme, with programs presented by tuition cost, according to current IPEDS data.
1. Fayetteville State University
Fayetteville State University offers an MBA in Entrepreneurship. This affordable entrepreneurship masters prepares students to create original business plans and run their own businesses. The program consists of 27 credits in core classes plus two electives and a capstone project. For the electives, students can choose from new ventures and entrepreneurship, management of technology, electronic commerce, international business management, and special topics in business.
The Broadwell College of Business and Economics prepares students for rewarding careers in business. The school is AACSB-accredited and prides itself on its affordability. Broadwell helps connect students with employers for internships and other employment opportunities. The school provides entrepreneurship support, experience working on real-world projects, professional certifications, and career skills training, all of which help prepare students for their future careers in business. The Broadwell College of Business and Economics promotes economic and entrepreneurial education to transform the region's economy.
Highlight Fayetteville's graduate programs are all available online.
Degree Entrepreneurship, MBA
2. Brigham Young University
Students in Brigham Young University's MBA program can choose from five tracks, one of which is entrepreneurship. This affordable entrepreneurship masters consists of a total of 64 credit hours. Some of the required courses are corporate financial reporting, business finance, leadership, strategic HR management, operations management, creating new ventures, entrepreneurial marketing, and innovation entrepreneurship. Students can choose nine credit hours of electives, which include courses such as venture capital/private equity, new venture launchpad, and entrepreneurship analytics.
BYU's Marriott School of Business's mission is made up of three parts: education, scholarship, and service. The school is faith-based and strives to provide business education to members of the Church of Jesus Christ of Latter-day Saints. The school transforms students into the type of leaders today's agile businesses demand. BYU graduates are prepared to be leaders in the business world.
Highlight BYU's entrepreneurship master's program is ranked #10 in the nation by the Princeton Review.
Degree Business Administration: Entrepreneurship, MBA
3. University of Florida
The University of Florida offers the Thomas S. Johnson Master of Science in Entrepreneurship. This affordable entrepreneurship masters combines the principles of entrepreneurship with real-world practice. The program prepares budding entrepreneurs with the skills they need to plan and launch their own business ventures. Students participate in experiential learning programs such as GatorNest, which is a collaboration with local startups, and the Integrated Technology Venture Program, which allows students to work together to find commercial uses for university technology. The Lean Entrepreneurship Accelerator Program provides funding and incubation to help students launch their own businesses.
At the Warrington College of Business, obstacles are viewed as opportunities and students are encouraged to face challenges head-on. The school values innovation, excellence, and hard work. Students become leaders who make a difference in business, government, non-profits, and throughout the world.
Highlight This program is available online and takes just one year to complete.
Degree Entrepreneurship, MS
4. University of South Florida
The University of South Florida's Center for Entrepreneurship offers a Master of Science in Entrepreneurship in Applied Technologies. This affordable entrepreneurship masters teaches students to recognize promising opportunities, assess technology and markets, commercialize new products, form new business ventures, and obtain financing for their business ventures. Some courses in the program are available online. The program was ranked #8 in the nation by The Princeton Review an Entrepreneurs Magazine in 2019.
In addition to its top-ranked entrepreneurship center, the Muma College of Business has one of the best accounting schools and one of the best MBA programs in the country. The school also has world-class researchers. The Muma College of Business is AACSB-accredited. The school has one of the highest job placement rates in the state, and 66% of graduates earn a starting salary of at least $40,000.
Highlight This program can be completed in as little as one year.
Degree Entrepreneurship in Applied Technologies, MS
5. Bellevue University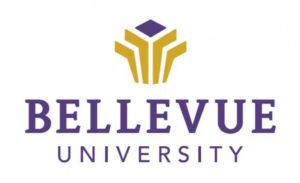 Students enrolled in the MBA program at Bellevue University can choose from 19 concentrations, one of which is entrepreneurship. This affordable entrepreneurship masters prepares students to plan, launch, and build new business ventures, either of their own or within an existing corporation. The program emphasizes technology-based and social ventures. Students must take the entrepreneurship and business plan development course and select two other courses on entrepreneurship from the following: entrepreneurial finance; small business operation; family business and self-employment; and creativity, sustainability, and innovation.
Bellevue University is a non-profit learning institution with over 50,000 graduates around the world. The school is a leader in providing an affordable education that prepares students for their future careers. Bellevue believes in the potential of its students to achieve whatever they dare to dream. Bellevue graduates make a difference in their families, businesses, communities, and throughout the world.
Highlight Bellevue is a military-friendly university.
Degree Master of Business Administration
6. Washington University in St Louis
Students at Washington University in St. Louis can focus their MBA on entrepreneurship. At Washington, the entrepreneurial spirit is present throughout the entire campus, which makes WashU the perfect place to begin an entrepreneurial career. Students learn how to start their own business ventures or tackle leadership roles in startup businesses. Graduates are prepared to work in family businesses and corporations alike. Required courses include entrepreneurial platform seminar, business planning for new enterprises: the hatchery, and legal issues at business stages.
Olin Business School challenges students to make decisions that benefit society, not just the bottom line. The school offers a global worldview and experiential learning experiences. The curriculum prepares students to take on the most challenging situations they will encounter in their careers. Olin provides a welcoming environment that makes students feel like they really matter.
Highlight Students can choose a concentration in commercial entrepreneurship or social entrepreneurship.
Degree Entrepreneurship, MBA
7. University of North Carolina Chapel Hill

At the University of North Carolina Chapel Hill, students can choose an MBA with and entrepreneurship concentration. The concentration is composed entirely of electives, so students can tailor their programs to meet their own needs. The available courses are divided into three categories: founder, funder, and growth executive. Students can select courses from one category or mix and match as they see fit. Courses include an entrepreneurs lab, social entrepreneurship, entrepreneurial finance, innovation and design thinking, and much more.
UNC's Kenan-Flagler Business School is devoted to transforming students into entrepreneurial leaders. The Entrepreneurial Center offers a variety of programs that help students develop entrepreneurial skills. These programs include the Startup Consulting Program, Startup-UNC, the Venture Capital Investment Competition, the MBA Entrepreneurship and Venture Capital Club, the Carolina Challenge, the 1789 Venture Lab, Launch Chapel Hill, the Blue Innovation Community, the Adams Apprenticeship, and the Entrepreneurs Lab.
Highlight UNC was ranked #4 for entrepreneurship by U.S. News & World Report in 2019.
Degree Entrepreneurship, MBA
8. University of Texas at Dallas
The University of Texas at Dallas offers a Master of Science in Innovation and Entrepreneurship. This is a nationally-recognized program that offers an innovative, experience-based curriculum that helps prepare students for the challenges they will face in the real world. Students can receive funding to launch their own businesses while they are still enrolled in the program. The seed fund support course allows students to make recommendations for investment to the UT Dallas Seed Fund and the entrepreneurial experience course allows students to team up with tech companies to evaluate opportunities in the market.
The Naveen Jindal School of Management has an enrollment of around 9,000 students, and about half of those are graduate students. The school is affordable and offers a variety of flexible courses, including online course offerings.
Highlight The MS in Innovation and Entrepreneurship has received recognition as a National Model Master's Program by the US Association for Small Business and Entrepreneurship.
Degree Innovation and Entrepreneurship, MS
9. Temple University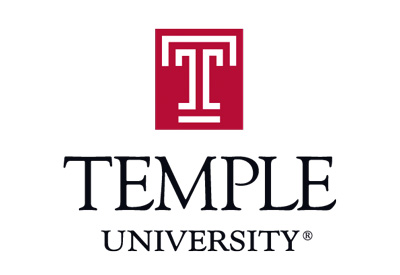 Temple University offers an MS in Innovation Management and Entrepreneurship. The program helps students learn to drive innovation in business, whether they are entrepreneurs, engineering or technology graduates, or mid-level professionals. Students learn to solve problems and overcome challenges as they attempt to create innovation and change in their work environments. The program helps students learn to nurture their ideas and successfully build their businesses.
The Fox School of Business produces graduates who become responsible leaders and professionals. The school offers a quality education, opportunities to engage with the community, and professional development. The Fox School is the largest business school in the Philadelphia area. It provides a business education that is focused on the students. The school uses the latest technology in the classroom and encourages innovation and entrepreneurship.
Highlight This program has a hands-on learning program and world-class faculty.
Degree MS in Innovation Management and Entrepreneurship
10. Ball State University
Students in the Ball State University MBA program have ten concentrations to choose from, one of which is entrepreneurship. Anyone can come up with a business idea, but the Ball State MBA in Entrepreneurship gives students the skills to make their businesses succeed. The entrepreneurship courses teach students how to define their dream, market it, and ensure its financial success. In this program, students interact with faculty members who have entrepreneurial experience. Students get feedback on assignments and responses to e-mails quickly. The program is open to students of all educational backgrounds. You do not need a business degree to apply.
The Miller College of Business provides a welcoming environment in which to train the business leaders of tomorrow. Students tackle a challenging curriculum that provides plenty of opportunities for experiential learning. The school encourages the entrepreneurial spirit and offers a high-tech setting in which to learn and grow.
Highlight Students can take courses online, on campus, or a combination of both.
Degree MBA in Entrepreneurship
How Do I Save Money on a Master's in Entrepreneurship?
Students who choose a master's degree in entrepreneurship gain skills to run their own businesses. Core courses cover business strategies, financial management, marketing and how to compete with other businesses in the same niche.
Scholarships helps students save money on tuition and expenses. For example, the NASE Future Entrepreneur Scholarship offers $24,000.00 for students with skills and experience that transfer to the capabilities needed to run a successful business. Scholarship winners receive $12,000 during their first year of study.
The NFIB Young Entrepreneur Foundation aids students in community college and four-year schools. Winners receive $5,000 or $10,000 awards. Smaller awards are also available.
Many other scholarships are available, so it's worth the time spent researching and applying for them.
Finding an affordable entrepreneurship masters program is the best way to directly save money on a program.
How Much Can I Make with a Master's in Entrepreneurship?
You can make as much with a Masters in entrepreneurship as you desire. It all depends on the type of business that you wish to run and the profit that you can expect based on your business model.
You can expect to bring home a masters in entrepreneurship salary of $100,000 per year. If you work for a start-up or other company that offers bonuses, you might get commissions as well. In general, your salary will be tied to your position. As a CEO, you will make more money than an operations manager or project manager.
If you're starting your own retail or another storefront, your masters degree in entrepreneurship salary can grow as you add new locations, add an e-commerce storefront and find other ways to expand your business opportunities. One of the beautiful things about the degree is that it allows graduates to grow in different directions. Remaining agile will ensure consistent upward movement.
A masters in entrepreneurship salary can increase earnings in a corporation or small business. According to the BLS, top executives make an average of $104,690 per year, based on years of experience. CEOs make an average of $185,000, while general operations managers take home around $100,780, and graduates can expect a higher masters degree in entrepreneurship salary for related positions.
According to the BLS, employment opportunities for top execs will continue to grow at 4% through 2029. The actual growth varies by occupation, location and demand. Operation managers have a slightly higher growth rate at 6%. Businesses and organizations need these positions to grow and operate successfully. Starting out in one of these positions can help you learn the basics for your own business if you wish to become an entrepreneur.
As with many other industries, businesses looking for top executives are concentrated in large metro areas. Additionally, many companies are concentrating management into centralized locations, decreasing the need for these types of jobs, which can impact your masters degree in entrepreneurship salary.
Small Business Owner Salaries
Of course, if you start your own business, you can keep it as small or large as you want. Masters in entrepreneurship salary for entrepreneurs range from 30k – $145k. according to Payscale. Bonuses can range from $1,000 to $21,000 with profit-sharing available at startups and other businesses for between $2,000 – $142,000. Commissions are another perk for sales, finance and marketing professionals and can add to your masters in entrepreneurship salary.
Although a masters degree in entrepreneurship salary will vary depending on the chosen business, it can give business owners the confidence to lead others and collaborate with team members effectively.
Will a Certification in Entrepreneurship Help My Career?
If you already have your MBA, a certification in entrepreneurship can help you focus on bringing a business idea to life. Entrepreneurship certification programs require students to own a business, have a business idea that they want to get off the ground or to be enrolled in an MBA program if they haven't finished one already.
At the graduate level, certification in entrepreneurship can add to your knowledge if you are pursuing or have already gotten your MBA. These programs help you apply the concepts that you learn directly to your business.
Many graduate entrepreneurship certification programs emphasize the power of networking and getting involved with regional corporations. Some graduate certificate programs are open to students who are not pursuing an MBA.
Entrepreneurship certification programs include courses such as entrepreneurial marketing, venture capital investment and business planning. Product development courses teach inventors how to get their ideas off paper and into a manufacturing facility.
Entrepreneurial technology and decision-making skills are key concepts in most entrepreneurship certification programs. There are even undergraduate certificates for those who have obtained a bachelors degree and want to take four to six courses to improve their entrepreneurial skills.
Warren Dahl
Editor-in-Chief
Ready to find the perfect business program?