An online Masters in Actuarial Science offers graduates an opportunity to move forward in their chosen career without giving up their current job. Many students have already found work as an actuary or in some other capacity in the financial or insurance fields. By choosing to return to school, they can gain additional knowledge and experience that will increase their opportunity to advance. Promotions, raises, and the chance to pursue a career in management are all possibilities. An online Masters degree in Actuary Sciences will allow a student to keep moving forward while they are still in school.
Choosing a Masters in Actuarial Science online degree program offers you the same course material as students who choose to sit in a classroom. The online platform allows students several benefits. They can submit their coursework when it is most convenient for them unlike being forced to keep a tight class schedule like students who attend class on campus. Students also have access to many of the same resources as conventional students. Faculty members and instructors are available to answer questions and guide students as they make their way through the online Masters in Actuarial Science degree program.
Methodology: Ranking the Best Online Master's in Actuarial Science
For the Great Business Schools ranking of the best master's in actuarial science online programs, editors researched fully online and hybrid degrees from accredited, trusted institutions. From there, the programs were ranked according to data from IPEDS, Niche, and College Scorecard: Alumni Salary, Cost, and Student Satisfaction.
1. University of Washington
The University of Washington's Applied Mathematics MS program can be completed online. This degree paves the way for graduates who wish to enter the engineering, physical and biological sciences. It's ranked in the top five U.S. schools by the National Research Council. You can get a valuable online master's in actuarial science through UW's strong masters in actuarial science online offering.
Graduates rank UW highly when it comes to the value they get from their education. The school has a great track record for putting an emphasis on academics and campus life. The school ranks in the top 20 for best public schools and large universities. Less than half of applicants get an acceptance letter, making this a prestigious alma mater. Its motto is "Let There Be Light."
Highlight Located in Seattle, the University of Washington gives students access to valuable tech internships and some of the best coffee in the world.
Degree Applied Mathematics, MS
2. Carnegie Mellon University
Carnegie Mellon University has an online Business Analytics MS program that allows busy learners to continue their education. The program gives elearners an opportunity to deepen their skills in analysis, business operations and original problem-solving. You can use this degree to effectively transform data into a decision science tool. If you're looking for an online masters in actuarial science, CMU's masters in actuarial science online is a great prospect.
Carnegie Mellon University is commonly ranked as a top-25 institution. CMU's international student body and approach to education propel it to top rankings in academics, value and diversity. Students can count on becoming experts in their fields in areas such as computer science, business and humanities. The school's online masters in actuarial science is among the most sought-after programs for masters in actuarial science online.
Highlight Carnegie Mellon University's nickname is the Tartans, named for twilled wool fabric that gives a nod to the school's industrial origins.
Degree Business Analytics, MS
3. University of Illinois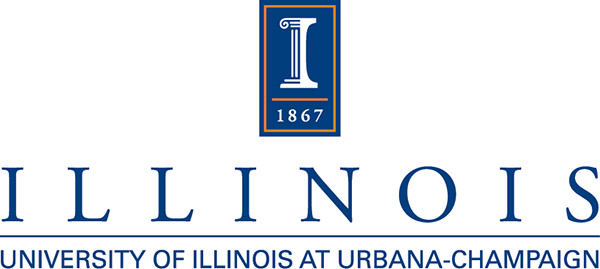 >> Note>> Not available Online at this time
At the University of Illinois, the Actuarial Science MS is one of seven graduate degrees students can purse completely online. This program is highly regarded and receives recognition as a top educator by many industries. If you have a quantitative undergraduate degree, this program can prepare you for a professional actuarial career. These credentials recommend U of I's online masters in actuarial science as one of the best masters in actuarial science online.
The University of Illinois is a top 100 school for diversity and quality education at a large public university. With a 76% acceptance rate, it offers high availability for those seeking to continue their education. With a faculty to student ratio of 19:1, the university offers hands' on teaching proficiency, and 75% of students agree that teachers spend a lot of time preparing for coursework delivery.
Highlight The MS in Actuarial Science program has the unique distinction of being recognized as a Center of Actuarial Excellence (CAE) through the Society of Actuaries (SOA). The Actuarial Science MS program has also won the inaugural Casualty Actuarial Society (CAS) University Award.
Degree Actuarial Science, MS
4. Bentley University
The Masters of Science in Business Analytics at Bentley University is ranked by QS as a top 50 analytics program among both U.S. and international universities. This ranking takes into account return on investment, employability, entrepreneurship, alumni success, and diversity In 2018, Top 50 Best Value awarded the program #11 in Big Data dedication opportunities. These credentials make BU's online masters in actuarial science a great launchpad to deepen your knowledge in the field by obtaining a master's in actuarial science online.
Bentley University, located in Waltham, Massachusetts, is a high-ranking private University. The school's low admissions acceptance rate increases the value of a completed degree. Popular majors include business, accounting and finance. BU has a high graduation rating of 89% for its undergraduate students, and students typically move on to high-paying jobs after receiving their diplomas.
Highlight Bentley University is ranked #9 in the nation for accounting and finance schools.
Degree Business Analytics, MS
5. Florida State University
Florida State University offers an MS Financial Mathematics that students can pursue while working from their laptops at times that are convenient for them. This program involves a two-year commitment, with coursework in mathematics, scientific computing and statistics. Elearners choose from a range of valuable electives, such as finance, computer science and economics. FSU encourages summer internships which strengthen your employment opportunities after graduation. This online master's in actuarial science choice gives you a flexible education by working toward a convenient master's in actuarial science online.
While FSU's claims to fame include best greek life and college athletics, online learners benefit from a network of thousands of alumni and name recognition while applying for employment. With a 37% acceptance rate, FSU offers graduates a prestigious degree and opportunities to shine in the sunshine state.
Highlight Florida State often ranks in the top 10 universities in physical sciences when it comes to grants awarded by the National Science Foundation. In fact, it gets more in NSF funding than all the other universities in Florida.
Degree Financial Mathematics, MS
6. University of Nebraska – Lincoln
The University of Nebraska – Lincoln has an actuarial science MS program that is one of just 17 recognized by the Society of Actuaries (SOA) for Actuarial Excellence. You learn online from distinguished faculty members, who prepare you to ace professional actuarial exams. If you're looking for a career in life pensions, insurance or property and casualty insurance, this online master's in actuarial science program is among the best available masters in actuarial science online.
The University of Nebraska is highly rated and open to public enrollment. With approximately 20,000 undergraduate students, both undergrad and post-grad programs accessible. In fact, Nebraska offers an 80% acceptance, with popular majors that include business, public relations and psychology.
Highlight The University of Nebraska–Lincoln is the state's premier public university and a Big Ten Conference member. Go Huskers!
Degree Actuarial Science, MS
7. Boston University
Boston University's Enterprise Risk Management MS program gives online learners an opportunity to make connections in one of the nation's premier cities — without leaving the comfort of home. Building upon the university's accreditation by AACSB International―The Association to Advance Collegiate Schools of Business.
The MSERM degree affords elearners the chance to learn quantitative and qualitative data skills that focus on gauging the severity of individual exposures. Its online masters in actuarial science gives you a firm foothold and is a well-know masters in actuarial science online program.
Highlight Boston University's MS in Enterprise Risk Management immerses students in every aspect of organizational continuity and risk management; it's ranked #10 in the nation for online business schools at the graduate level.
Degree Enterprise Risk Management, MS
8. Rochester Institute of Technology
Rochester Institute of Technology offers elearners an online program in the RIT Applied Statistics MS. RIT has a flexible program that lets students gain data analytics skills needed to improve their marketability in the modern data-rich environment. An eclectic student body from different academic and professional backgrounds offers diversity and wide-reaching network opportunities to online learners. In RIT's online masters in actuarial science, students tailor their education to meet career goals, making this a versatile way to pursue a master's in actuarial science online.
RIT offers students an opportunity to be part of an intellectually engaged community focused on the technological arts. It ranks #12 in the best IT colleges in the nation. Up to 98% of students receive financial aid and the competitive admissions acceptance rate of 66% gives students a high probability of acceptance without eroding the value of an RIT degree.
Highlight Approximately 84% of students give faculty members high marks for their proficiency and preparedness for coursework.
Degree Applied Statistics, MS
9. Drake University
Drake University's Master of Data Analytics Leadership gives online students a chance to further their education in actuarial science. As a graduate student here, elearners use key business data to resolve tactical, strategic and operational problems. Successful graduates lead data analytic projects and know how to communicate with users and data analysts. Drake's online masters in actuarial science gives students in Des Moine, Iowa, and beyond, a great basis in a premier masters in actuarial science online program.
Drake University is ranked #1 for the best value for Iowa colleges. Students receive a well-rounded education based on Drake's focus on academics, value and diversity. Student expectations of faculty members is high, with 81% saying their professors are prepared for class and deliver high-value content. The university's motto is simply "Veritas," meaning truth and indicating Drake's demand for passion and integrity.
Highlight Drake University is in the top 30 for both the best colleges for accounting and finance and best colleges for education out of approximately 700 universities compared.
Degree Master of Data Analytics Leadership
10. Maryville University
Elearners can begin a new career powered by Maryville University's Master's in Business Data Analytics. Learners advance their skills in warehousing, mining, analyzing and visualizing data. The program consists of nine classes that begin three times a year. Besides actuarial sciences, graduates move into positions related to process manufacturing, discrete manufacturing, government and professional industries. Maryville's strong online masters in actuarial science kickstart or advances your career and has all the hallmarks of a top masters in actuarial science online program.
Among the top 10 colleges in Missouri, Maryville University has a vision statement that stresses innovative leadership in higher education. The college promotes student learning, particularly online coursework, accessible to as many students as possible. In fact, 95% of applicants are admitted and no GMAT or GRE is required during the application process.
Highlight Maryville University is noted for accessible academic programs in a non-traditional environment designed to meet the changing needs of a diverse workforce.
Degree Masters in Business Data Analytics
11. Governors State University
Governors State University has an online Mathematics – Actuarial Science MS degree that covers abstract and concrete concepts through coursework that includes combinatorics, probability, algebra and advanced calculus. Graduate prepare for positions in the insurance industry, as well as economics, accounting, investments, and financial leadership. This online master's in actuarial science stands out for its convenient but excellent quality among colleges offering a master's in actuarial science online.
Governors State offers public access to education from its Chicago-based campus and its online offerings. The university boast a small student body of fewer than 2,000 students. With a 38% acceptance rate, the university provides a competitive education from a highly ranked school. Popular majors include Business, liberal arts and the humanities.
Highlight Students earn their masters in as little as 18 months and have the option of a fully online or hybrid learning environment.
Degree Mathematics – Actuarial Science, MS
12. Slippery Rock University of Pennsylvania
Slippery Rock University of Pennsylvania has a data analytics MS program available fully online. This program consists of 33 credits that full-time students finish in 10 months. The data analytics MS features an alignment with standards in the industry, validated by professionals in the field. Elearners who finish the coursework receive a joint degree in data analytics and statistical applications. This online masters in actuarial science offers low tuition and a dual degree unique among masters in actuarial science online programs.
Ranked #13 among Pennsylvania's public universities Slippery Rock University of Pennsylvania is a midsize university of fewer than 8,000 students. The university accepts three-quarter of applications and it's most popular majors are in the fields of occupational health and safety. SRU's vision expounds the college's commitment to building a caring community and promoting lifelong learning.
Highlight Up to 93% of students receive financial aid and, with a 73% acceptance rate, the likelihood of admissions is high.
Degree Data Analytics, MS
13. Lock Haven University
Lock Haven University's PSM in actuarial sciences program offers distance education that still allows for one-to-one mentoring and collaboration with peers. Degree candidates must complete either a capstone program or internship to demonstrate their mastery of coursework materials. This masters in actuarial science online format lets students continue their professional careers while completing an online masters in actuarial science.
Lock Haven University offers public access from its campus in Lock Haven, Pennsylvania and via various online programs. It has fewer than 3,200 undergraduate students and hundreds of graduate students from around the world. Lock Haven's 94% acceptance rate gives applicants a tremendous chance of success in popular majors such as business, health professionals and criminal justice.
Highlight Ranks in the top 500 universities with the best professors in America.
Degree Actuarial Science, PSM
14. Penn State World Campus
Offering an online MS in finance, Penn State World Campus is the online arm of this prestigious college. The program offers those interested in an actuarial career access to courses in financial management and analysis, as well as an in-depth understanding of how to maximize opportunities for global diversification, shareholder value, and return on investments. PSU's online masters in actuarial science capitalizes on students' past business experiences and allows them to deepen their knowledge in the field via a masters in actuarial science online degree.
Penn State Online is a small institution with less than 2,200 students. With an admissions rate of 54%, the university is fairly competitive and offers popular majors like business management and information sciences.
Highlight PSU's online programs offer low tuition and correspondingly high starting salaries after graduation.
Degree Finance, MS
15. Southern New Hampshire University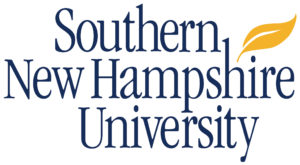 Southern New Hampshire University's Quantitative Analysis MBA presents a great opportunity for students who love the flexibility of learning from home. It offers 20 unique concentrations while allowing elearners to earn their degree in 15 months. Students can transfer up to 15 credits at the graduate level. For those looking for a no-hassle online masters in actuarial science, this program, accredited by ACBSP, requires no GRE or GMAT scores, making it one of the most accessible masters in actuarial science online.
SNHU has been educating students for over 85 years and offers more than 300 programs at the undergraduate, graduate, and certificate levels. The school prides itself on its ability to keep pace with new technologies and align their programs with professional requirements in the job market.
Highlight Southern New Hampshire University was recognized as a Most Innovative school by U.S. News and World Report.
Degree Quantitative Analysis, MBA
What Is an Actuary?
An actuary is a business professional who has taken their education to the next level. Actuaries are very detail-oriented and are interested in being able to identify risk and find ways to keep them from becoming a major problem. Both financial institutions and insurance companies face risks with every client they serve. An actuary works to uncover potential risks and determine whether or not the risk is worth taking. They also provide companies with the information they need to reduce their overall level of risk across the board.
Actuaries are used by financial planners, insurance companies, and large international companies to protect their business investments. Actuaries form the backbone of security protocols that are used to ensure each risk taken by a company is thoroughly evaluated before moving forward. An actuary job description includes the ability to assess and evaluate a variety of data to determine risks and find potential remedies that will keep a company protected from catastrophic financial losses. Actuaries can be found in almost every industry but they are primarily found in the insurance and financial sectors due to the amount of risk involved in each area.
Is Actuarial Science a Good Career?
Careers as an actuary are in abundance if you are interested in working in either insurance or finance. Even when a person first starts to work as an actuary, their potential for advancement is very high. Most people who take on actuarial careers with a Bachelor's degree can begin to gain the experience they need to move forward. Returning to college to earn an online Masters of Actuarial Science degree, will continue to open new doors for them as their skills improve and they begin to understand more about the advanced concepts of an actuarial job description.
Careers as an actuary can be highly complex. Individuals who are interested in becoming actuaries must be very detail-oriented and be able to identify potential patterns that could lead to an increased risk of loss. They must be able to evaluate large amounts of data in a very short period of time, all the while observing and identifying even the smallest changes. When it comes to the financial security of almost any industry, having actuaries as part of the team allows management to make the most of their investments while monitoring all of the risks.
What Will I Learn in a Graduate Actuarial Science Program?
Graduate programs for Actuarial Science teach students all of the skills they need to become highly successful actuaries. Graduates will have a thorough understanding of the impact of risk on a business and what steps can be taken to identify those potential risks. The key is learning to minimize those risks before they turn into catastrophic financial losses. An actuary that has graduated with an online Masters degree in Actuary Sciences has had an opportunity to continue to work while they are gaining experience. Working as an actuary while attending classes provides a student with the ability to put the knowledge they are learning to use.
A graduate degree in Actuarial Science can effectively observe even the slightest of changes as they pertain to each risk that a company takes while doing business. When a graduate has completed an online Masters in Actuary Science degree program, they have been given advanced knowledge on how to apply risk management protocols and eliminate, or at least greatly reduce a company's overall risk potential. A graduate degree will attest to the skills you have learned and continue to open doors in terms of advancement. With this degree, earning a management position is also highly likely.
Warren Dahl
Editor-in-Chief
Ready to find the perfect business program?