When students begin pursuing an online management degree, they have the ability to gain an essential skill set for administrative positions in industries that are non-business related. All industries require some form of administration and management, but they do not require the business foundations that is often associated with traditional MBA programs. They are designed to ignite the leadership qualities found in the student and bring them forth so that they can be successful and gain promotion.
The majority of students who pursue an online management degree are already working professionally and invested in their careers; they may also not have a business undergraduate degree. Because of this, they are not able to take on an on-campus program. With their work commitment and family obligations, these students are looking for a format that will assist them with their career goals, without having to pause their career. This adds to their experience level, which reflects well on their resume. Also, some employers look forward to hiring and promoting employees who can handle an online program while maintaining their work schedule. This reflects on their personal level of responsibility and commitment that is essential in management members across these various industries.
Methodology: Ranking the Best Online Master's in Management
For the Great Business Schools ranking of the best online Master's in Management, GBS editors focused only on accredited, trustworthy colleges and universities offering a management master's program in either fully online or hybrid format. From our initial pool, we ranked programs according to factors that matter to working professionals: Affordability, Salary Potential, National Reputation, and Student Satisfaction. Data is drawn from College Scorecard, IPEDS, Niche, and U.S. News & World Report.
1. Stevens Institute of Technology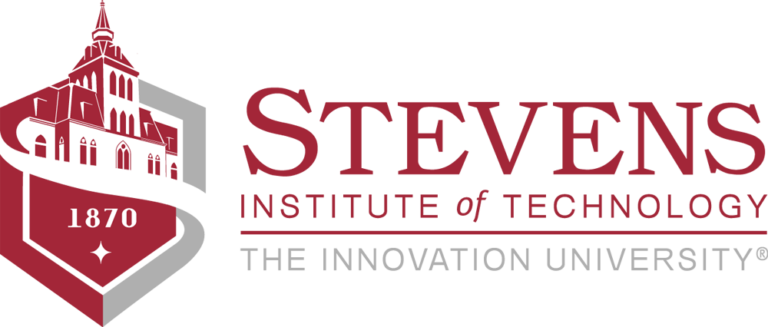 One of the best online masters in business management programs in the nation is the MS in Management degree from the Stevens Institute of Technology. This program focuses on educating students on the science and technology skills that are most sought after by employees. The curriculum has courses with an emphasis on practical real-world applications such as marketing management, financial decision- making, and operations management. The program features eight courses plus two electives that allow the student to specialize in a particular financial area. The business management degree program can be completed on a part-time or full-time basis with no GRE required for part-time students.
Conveniently located right outside of New York City, the Stevens Institute of Technology has the perfect location for business commuters. The majority of students reside on campus, but the college has increased distance learning enrollment numbers in recent years. The college has a competitive sports programs with an option for athletes to receive mentoring from a college professor as a way to help them juggle sports and academics.
Highlight Stevens is one of the highest-ranking national universities in the east coast. A big draw for students is that even liberal arts course requirements emphasize science and technology.
Degree MS in Management
2. Georgetown University
The Master of Professional Studies in Technology Management from Georgetown University prepares professionals to take on leadership roles within corporations. This degree track is considered an excellent online masters in business management program due to the world's top CIOs leading course discussions. The program takes anywhere from two to five years to complete with 30 credits needed for graduation. Requirements include real-world client work and developing case studies.
Georgetown University is among the top 25 colleges in the entire country. Located in the bustling center of the nation's capital, the college attracts students from all over the world. The college was founded in 1789 as a private college with a campus overlooking the Potomac River. The college is most famed for its notable alumni, including former President Bill Clinton.
Highlight Georgetown University's online business management degree has a proven success rate among graduates with most finding work within six months after conferment.
Degree Master of Professional Studies in Technology Management
3. Indiana University – Bloomington
By earning the MS in Strategic Management from Indiana University, students will be prepared to take on leadership and management positions within executive offices. The program is unique when compared to most online masters in business management degrees because it focuses on teaching students about entrepreneurship.
The city campus of Indiana University is home to more than 33,000 undergraduate students. The college has one of the most successful Division I Big Ten teams—the Hoosiers. The college sponsors an outdoor adventure team that participates in activities such as whitewater rafting and rock climbing. Besides sports, students can take advantage of the lively arts scene with annual festivals being held nearby.
Highlight The 30-credit program from Indiana University can be completed in a fast timeframe with degree conferment in just 15 months.
Degree MS in Strategic Management
4. Michigan State University
U.S. News & World Report named the MS in Management, Strategy, and Leadership from Michigan State University as one of the Top 25 Best Online Masters in Management Degrees. The 30-credit program takes between 20 and 24 months to complete with classes covering business decision-making, human resources, leadership skills, and team management. The business graduate degree program from Michigan State University has a proven high return on investment.
Michigan State University has been long considered one of the best colleges in the Midwest. The college has close to 1,000 clubs and organizations and an active study abroad program that allows students to choose from close to 300 countries. Michigan State University emphasizes green technology with organic farming and solar engineering clubs.
Highlight Michigan State was the first land-grant college and became the model for all other colleges that followed.
Degree MS in Management, Strategy, and Leadership
5. University of Texas at Dallas
The MS in Management Science from the University of Texas at Dallas is one of the college's best distance learning programs. The curriculum features STEM concepts with a business angle. The accelerated degree track allows students to complete requirements in less than two years. Skills developed through the online masters in business management classes are highly marketable and the college boasts one of the best internship programs in the state.
The University of Texas at Dallas has an actual location of Richardson, Texas—a suburban area located just outside the city. The public college has a very low tuition rate, especially for students located in the state. Each year, the college is ranked as one of the Best Value Colleges by U.S. News & World Report.
Highlight All programs at UT Dallas boast a high post-graduation salary median, but business students are the top earners out of all majors.
Degree MS in Management Science
6. CSU Global
The Master of Science degree in Management is a 100% online degree program offered through CSU Global. The CSU Global MS in Management degree requirements are taken strictly online with topics such as team leading, complex program solving, and business strategies discussed in depth. The MS degree program allows students to choose one of two specializations: research or practitioner. Both tracks can be finished in less than two years with 36 credits needed for graduation.
Colorado State University Global is the premier provider of online education for today's modern learners. As the first and only 100% online, fully accredited public university in the United States, CSU Global has a global reputation for high quality, career-relevant, affordable education leading to workplace success and return on investment. Since being founded by the Colorado State University System in 2007, CSU Global has served over 36,000 students from every U.S. state and territory, and over 60 countries including first-generation college students, military service members, and working adults from diverse backgrounds and experiences.
Highlight CSU Global was the first fully online college to be established as its own equal institution within a public university system.
Degree MS in Management
7. Kettering University
Kettering University's MS in Operations Management degree was designed for the working professional. The program appeals to those who wish to obtain leadership positions in revenue, procurement, and operations. The curriculum is practice-based with core courses that include management science, financial management, and operations management. A highlight of the MS program from Kettering University is enrollees can earn their MBAs at the same time by taking only four extra courses.
Kettering University has an urban campus with a small enrollment class size around 1,800. The 25 degrees available from the university are all designed for real-world applications. The college is known for its experimental learning programs that permit all students to begin working while earning their degrees from freshman year and beyond.
Highlight Instead of large amounts of college debut, students from Kettering University can graduate with co-op earnings in excess of $65,000.
Degree MS in Operations Management
8. Duquesne University
The online MS in Management degree from Duquesne University was created from those in high-level positions that aim to advance their careers. At the end of the program, graduates are prepared to run an organization and will have honed key leadership skills. The program can be completed in two to three years of part-time or full-time study. Past graduates of the management degree program from Duquesne University have found lucrative positions in corporations, nonprofits, and government offices.
Located in the industrial city of Pittsburgh, Duquesne University has a small campus size of just 48 acres. Enrollment at the college is nearly 10,000 with students from all 50 states and 71 countries pursuing their degrees. Class sizes are small with a ratio of 14 students to 1 professor.
Highlight Duquesne is considered a best value school with the highest median salaries from graduates of the science and nursing degree programs.
Degree MS in Management
9. University of Colorado Denver
Receiving a MS in Management from the University of Colorado Denver permits graduates to secure executive positions in the private and public sector. Graduates are required to complete 30 credits for conferment with classes done on a part-time or full-time basis. A highlight of the online masters in business management program from the University of Colorado is that the degree has 10 specializations offered.
CU Denver is located in the bustling downtown area of Denver. The proximity to major enterprises provides students with plenty of valuable internship opportunities. The college emphasizes academics and only has intramural athletics available. The college has more than 130 majors to choose from with top ranked programs located at the School of Business, School of Medicine, and School of Nursing.
Highlight MSM specializations include business strategy, construction engineering, enterprise technology management, global management, and management for sustainability.
Degree MS in Management
10. Embry-Riddle Aeronautical University
Embry-Riddle Aeronautical University's MS in Management is not for those who don't yet know their selected profession. The program is designed for current industry professionals who wish to secure a management position within their sectors. The two-year online degree track allows for students to choose from five specializations: global management, human resources management, operations management, leadership, and project management. Embry-Riddle Aeronautical University graduates have the advantage of a proven job market reputation.
Embry-Riddle Aeronautical University has campuses in both Daytona Beach and Prescott, Arizona as well as a worldwide online campus. Most of the majors focus on science and technology with many graduates pursuing careers in aviation and aerospace. Most degrees can be finished online or through a hybrid format.
Highlight Embry-Riddle is well known for providing services and financial aid to veterans and active military students.
Degree MS in Management
11. University of St. Francis
By attending the University of St. Francis's MS in Management program, the student is enrolled in a degree that has been accredited through the ACBSP. The degree can be completed in just 15 months of full-time study with start times available three times a year. Concentrations available include data science in healthcare, health administration, supply chain management, performance improvement, and human resource management.
The University of St. Francis is a small Midwest college with an enrollment of approximately 1,700 students. The private college is affiliated with the Roman Catholic Church with religious studies a part of the curriculums. The college has a high acceptance rate with approximately 93 percent of applicants permitted. The most successful majors at the University of St. Francis is in the fields of health and business.
Highlight Graduate certificates are offered in conjunction with the MS degree from University of St. Francis, allowing the professional to further demonstrate his or her expertise in the field.
Degree MS in Management
12. CUNY School of Professional Studies
The MS in Business Management and Leadership from the CUNY School of Professional Studies is a highly rated online degree program. The degree is intended to offer more flexibility than a MBA by emphasizing case studies and organizational models. The degree is available fully online with a time commitment of approximately two years.
A top reason to attend the CUNY School of Professional Studies is the location—students attend classes in New York City. Campus buildings are set across 35 acres in upper Manhattan. In-state costs are very low for students with New York residents paying only a third of the cost of out-of-state students. CUNY School of Professional Studies is one of the highest nationally ranked colleges for students who go on to earn doctoral degrees.
Highlight Graduates of the online master's in business management degree program are highly successful due to placement opportunities through the CUNY SPS Entrepreneurship Network.
Degree MS in Business Management and Leadership
13. Concordia University St Paul
The MA in Leadership and Management from Concordia University will earn a student one of the highest salaries out of all graduate programs. The degree is considered one of the best online masters in management because students rank in the top 10 of earnings among all Minnesota graduate alumni. The program consists of 36 credits with subjects required such as quality management, ethical leadership, organizational management, and financial management for leaders.
Concordia University is located in St. Paul with an undergraduate enrollment around 2,500. The college has the distinction of being one of the most affordable private universities in the country. The Lutheran college has recently expanded its course catalog to provide more distance-learning graduate and undergraduate degrees. Top majors for Concordia University include business, biology, and nursing degrees.
Highlight More than 95 percent of Concordia University business graduates receive job offers within a year.
Degree MA in Leadership and Management
14. Salve Regina University
The MS in Innovation and Strategic Management at Salve Regina University is available in two delivery formats: hybrid and fully online. The online masters in business management program is a popular choice for students since an undergraduate degree is not required for admissions. A total of 36 credits are needed for graduation with course offerings such as business law, creative problem solving, business ethics, social justice, and leading innovation.
Salve Regina University is a small northeast college in coastal Rhode Island with an undergraduate enrollment around 2,000. One of the main draws of the college is that students reside and learn in historic mansions with ocean views. Salve Regina University has one of the best teaching degree programs in the country.
Highlight Salve Regina puts an emphasis on mentorship and community, with small class sizes and all courses taught by professors, not assistants.
Degree MS in Innovation and Strategic Management
15. Indiana Wesleyan University
Indiana Wesleyan University's MS in Management degree is perfect for the working professional. With an online delivery format, professionals are able to complete degree requirements without having to miss work. Degrees can be completed in less than 20 months with classes that delve into topics such as leadership skills, ethical theories, organizational management, and business environment analyses.
Indiana Wesleyan University was founded in 1920 within the city of Marion. The evangelical Christian college combines both religious and academic principles to all of its teachings. A blend of both religious and traditional degrees are offered at the graduate and undergraduate level. Students are required to live on campus until their junior years.
Highlight Indiana Wesleyan University's graduate degree programs have a history of high job placement rates.
Degree MS in Management
Will Employers Trust an Online Master's in Management?
With the growing popularity of online Master's in Management, many of these programs are gaining quite an attractive reputation by employers who are looking for employers to take on one of these programs for career advancement. In many cases, these employers may suggest a particular program or institution to their employees as a way to ensure that they enhance particular skills. Some employers seek out the curriculum and find the programs that fit their needs, as well as refer to graduates of these programs. Those who have managers and supervisors that have excelled since earning the degree often have employers watching the program.
Another consideration for employers is the accreditation of a program. Business accreditation in these programs is a sign of a high-quality curriculum, especially if it has the business accreditation, AACSB International Accreditation. Members with this association carry the leading programs not only in the United States but worldwide. Another leading business accreditation organization is the ACBSP, which is known as the Accreditation Council for Business Schools and Programs. Like the AACSB, they accredit program at all levels and hold above-average standards for the programs found within their network.
Are There Different Types of Management Master's Degrees?
The beauty of an online master's degree in management is the various types of management degrees that students have access to when choosing an online program. Whether they are looking to pursue a Matser's in Management Studies or a Master's Business Management degree, they can choose the program based upon the skills they are looking to enhance and which program will properly identify with their career goals. Most types of management degrees such as a Master's in Management Studies reflect a curriculum with leadership skills at the core of the program and the option of specializations that relate to non-business degree programs. Non-profit and public administration options are some of the more common non-business specializations.
Those who pursue Masters business management degree options are often working in the business industry and looking to tie in their management skills with business foundations. These programs will also include specialties, but they will be more related to business, such as human resources, leadership, and economics among others that have a foundation in business.
Should International Students Get a Master's in Management?
Obtaining a Masters in Management in USA for international students can give them an advantage that their peers across the country will not have. By obtaining a MIM USA, these students have the ability to learn and communicate with students in a different background from their own, and learn the best practices in global business. For those who plan to emerge in a career that is very successful in the US, reviewing the Masters in Management in USA rankings may be the best approach for them before they enroll in graduate school.
The Masters in Management in USA Rankings is growing in popularity within the states, catching up to international programs across the globe. While the US has spent the last decade putting an emphasis on a Masters in Business Administration, international programs and students have been gravitating to the Masters in Management degrees because of the adaptability of the program to match a variety of industries. With globalization on the rise, it is essential that both international and domestic students consider their career options when choosing their graduate program and the positions that they are looking to achieve in their career. With the international acceptance of these programs, the Masters in management in USA is on the rise.
Warren Dahl
Editor-in-Chief
Ready to find the perfect business program?