Working adults who want to move into management positions can turn to an online Master's in Project Management degree program, even if they don't have a bachelor's business degree. Top project management schools prepare the graduate for the rigors of the position, but the very best do much more. In addition to building on the students' knowledge of their current jobs and positions, the best online programs also help students build their credentials and network.
Project management degrees also offer a high value to international students. Project management expertise is needed in all types of business settings. Project managers are responsible for any tasks related to a company project. He or she must plan out the project, estimate expenses, delegate responsibilities, and supervise others until the project reaches completion. Project manager jobs can be found at Fortune 500 companies all around the world. A project manager program instructs on how to be a leader and excellent communicator—skills invaluable for the international job market.
Methodology: Ranking the Best Online Master's in Project Management
For the Great Business Schools ranking of the best online master's in project management programs, GBS editors researched the strongest accredited, trusted institutions offering fully online and hybrid project management master's degrees. (Not online MBAs, however.) Our ranking order is determined by four equally-weighted factors: Cost, Alumni Salary, National Reputation, and Student Satisfaction, with data from U.S. News, Niche, IPEDS, and College Scorecard.
1. Purdue University
The MS in IT Project Management from Purdue University Polytechnic Institute is by far one of the best online master's in project management. This program is 100% online and covers the management and discovery, schedule development, and other subjects included in the Body of Knowledge assembled by the Project Management Institute. Students will develop critical thinking and communication skills and learn how to design and implement project plans. Purdue also offers an online Master of Science in Management and Leadership with a concentration in project management.
At Purdue University's Polytechnic Institute, theoretical knowledge is combined with internships, competency-based certifications, group projects, and more to create a balanced academic curriculum. Polytechnic's programs create knowledgeable graduates with practical skills who are able to apply critical thinking to solve problems and have the communication and leadership skills to be able to get things done.
Highlight The MS in IT Project Management can be completed in as little as 12 months.
Degree MS in Management and Leadership (Business); MS in IT Project Management (Polytechnic)
2. Northeastern University
The online master's in project management from Northeastern University's College of Professional Studies is flexible enough to suit most students' needs. There are ten project management concentrations to choose from: clinical trial design, geographic information systems, leadership, organizational communication, program and portfolio management, construction management, information security management, leading and managing technical projects, Agile project management, and project business analysis. The program takes 1.5-2.5 years to complete.
The College of Professional Studies at Northeastern University offers academic advising and career counseling to help students navigate their education and plan their careers. The school has a network of more than 3200 employers, which increases the number of employment opportunities available to graduates.
Highlight Students with at least three years of work experience in project management can choose a faster-paced program to finish even more quickly.
Degree MS in Project Management Online 18 months
3. Embry-Riddle Worldwide
Embry-Riddle Aeronautical University offers the best online master's in project management in Florida. Every professor who teaches in the program has Project Management Professional® certification. Faculty members work with students to help them with academic counseling, career planning, and preparation for PMP certification. Upon completion of the program, students will be able to plan, budget, assess risks, oversee, and document all stages of a project. There is a capstone project required at the end of the program.
Embry-Riddle students develop valuable connections with fellow students and join an alumni network over 130,000 strong following graduation. Embry-Riddle is frequently listed among the top schools in the nation for accommodating the needs of military students and veterans. The school is also renowned for its return on investment and a higher than average starting salary for graduates.
Highlight 96% of the school's graduates are attending graduate school or gainfully employed within one year after graduation.
Degree MS in Project Management Online
4. University of Southern California
The online master's in project management offered by the USC Bovard College gives students the skills and knowledge they need to effectively fill the role of project manager in their careers. The program exposes students to project management principles, strategies, and concepts as well as introducing concepts such as change management and Agile development. Courses include schedule management, Agile project management methodologies, cost estimation and forecasting, portfolio management, and quality and process improvement.
USC's Bovard College was named after Emma Bovard, who advocated for equal access to education for everyone. Using her name symbolizes the school's commitment to diversity. Bovard's online graduate programs have knowledgeable faculty members who know exactly what employers want in their employees and help their students develop those skills.
Highlight The program is 100% online and can be completed in one year or two.
Degree MS in Project Management Online 12 months
5. Penn State World Campus
The Master of Project Management at Penn State World Campus prepares students to serve as qualified project managers, ensuring that everything from the timing and budget to the end goals of a project are met and the project runs smoothly. This is a growing career field. Students learn how to manage various types of projects, such as projects in commercial law, cost control, corporate business strategy, resource management, and organization theory. Students can choose to specialize in a specific area, such as enterprise architecture, engineering, or supply chain management.
The Penn State World Campus offers more than 150 online certificates and degrees. Students can attend classes online while working part- or full-time. The World Campus has more than 14,000 students and even has a student government.
Highlight Penn State also offers a graduate certificate in project management, which is made up of the first four courses in the master of project management program. Students can opt to earn the certificate first while earning their master's.
Degree Master of Project Management Online
Accreditation: PMI REP
6. Regis University
The Anderson College of Business at Regis University offers an MS in Project Leadership and Management goes beyond project management to create leaders who possess the skills to successfully oversee projects from start to finish. Students learn how to think critically and make good decisions quickly. The program integrates the skills outline by the Project Management Institute and is a Registered Education Provider for the Institute.
At the Anderson College of Business, there is a focus on Jesuit values, which emphasize experience-based learning. The school works with leaders in the local community to make a positive difference in the area on environmental, economic, and social levels. Regis strives to help students grow as individuals as well as students.
Highlight The school keeps its student-to-faculty ratio low in order to give more individualized attention to each student.
Degree MS in Project Leadership and Management Online
Accreditation: PMI-GAC
7. College of St Scholastica
The MS in Project Management from the College of St. Scholastica is an online program that can be completed in less than two years. The faculty members have PMP certification and advanced degrees, along with experience working in project management. This program helps student plan and implement goals for projects in order to ensure that they are completed on time and within budget. Students learn important leadership skills in addition to strategic and technical project management skills.
The College of St. Scholastica seeks to create an environment that inspires students and faculty and promotes the school's values, which are respect, hospitality, community, stewardship, and love of learning. St. Scholastica prepares students to be leaders in their fields.
Highlight The College of St. Scholastica is grounded in a Catholic Benedictine foundation and is home to the Benedictine Sisters of St. Scholastica Monastery.
Degree MS in Project Management Online
Accreditation: PMI REP
8. Grantham University
Grantham University offers an online master's in Information Management – Project Management. This program provides the specialized knowledge students need to manage projects related to information technology. The program combines information technology with project management skills and helps prepare students to become PMP certified. Classes start every month. Grantham is a Registered Educational Provider for the Project Management Institute.
Grantham University tries to make it as easy as possible for students to earn their degrees. It offers the flexibility of online degrees and allows up to 25% transfer credit for graduate programs and 75% for undergraduate. There are no set times to log in, and the tuition is among the lowest in the nation. Grantham is committed to helping busy adults improve their education and their lives without putting their careers on hold.
Highlight The Heroes Program at Grantham provides reduced tuition and fees for first responders, members of the military, and civil servants.
Degree MS in Information Management – Project Management Online
Accreditation: PMI REP
9. University of Wisconsin Platteville
The online MS in Project Management from the University of Wisconsin Platteville leads students to a successful career in project management by teaching them how to nurture relationships and control the time, scope, and budget of whatever project they are overseeing. Courses include Project Management Techniques, Project Scope Management, and Organizational Behavior. Students can opt to choose one of the following concentrations: integrated supply chain management, human capital administration, or managing engineering projects.
The University of Wisconsin Platteville offers plenty of opportunities for personal growth for its students, and its outstanding professors have a reputation for working closely with students to help ensure their success. The school offers challenging coursework, high-tech facilities, affordable tuition, and well-known faculty members.
Highlight This program is aligned with the requirements needed to prepare the student to earn the PMP credential.
Degree MS in Project Management Online
Accreditation: PMI-GAC
10. Saint Mary's University of Minnesota
Saint Mary's University of Minnesota offers an MS in Project Management that is delivered 100% online. The program offers students the opportunity to learn how to lead projects in different industries. Students first build up their core knowledge of business, then move on to learn how to plan, manage, and evaluate projects. The program prioritizes goal setting, scope management, team leadership, and the ability to bring a project to completed in a timely manner while reaching the objectives that were set and remaining within the allocated budget.
At Saint Mary's University of Minnesota, relationships are of utmost importance. Students get to know one another and faculty and staff help students reach their full potential. The school believes that who you know makes as much of a difference as what you know. Graduates become part of an alumni network more than 42,000 strong.
Highlight This is a cohort-based program that has start dates three times per year.
Degree MS in Project Management Online 12 months
11. George Washington University
The online MS in Project Management from the George Washington University School of Business was one of the first of its kind in the world and is still one of the most respected. The program combines the study of management principles with project management skills and techniques. Graduates of the program are skilled project managers who thrive in their careers. The project management program has outstanding faculty and features a curriculum that exceeds the requirements set for the by the Project Management Institute.
George Washington University promotes a lifelong love of learning by allowing students to combine degrees and tailor programs to suit them. The school provides a global educational experience and encourages students to pursue their own interests in the process of earning their degrees.
Highlight George Washington University has relationships with many corporations and government agencies in the Washington, D.C. area.
Degree MS in Project Management Online
12. American University
The Master of Science in Agile Project Management from American University is one of the few online master's in project management to focus on Agile project management. This program teaches students how to use the Agile methodology to develop and manage projects. Graduates are prepared to lead Agile product development teams. Students learn how to communicate effectively with their teams, make good and ethical decisions, and focus on innovation. In addition to the master's program, there is also a graduate certificate available. Students who earn the certificate can apply the credits toward their master's degree later.
American University has a strong sense of social responsibility and focuses on helping students apply their knowledge to bring important changes to the world. The school's strengths include public affairs, diversity, practical idealism, and global service.
Highlight American University is #1 in the nation for carbon neutrality.
Degree MS in Agile Project Management Online 20 months
13. Liberty University

The Master of Science in Project Management from Liberty University is 100% online and is delivered in 8-week sessions. The school accepts up to 50% of the requirements as transfer credits, so Liberty is a good choice for transfer students. This program is designed for students who enjoy finding solutions to meet specific goals and objectives. The program teaches students how to plan, negotiate, and schedule. It also provides the communication and leadership skills necessary to successfully lead a team through the completion of a project.
In addition to equipping students with the practical skills and knowledge they need to succeed in business, Liberty University's online programs promote creativity, problem solving, and ethics. The school strives to train leaders who will follow God's calling to become effective employees, managers, and entrepreneurs who demonstrate Christian values in their careers and in all areas of their lives.
Highlight Liberty University is a Christian college that emphasizes Christian values while developing real-world skills.
Degree MS in Project Management Online less than 2 years
14. Bellevue University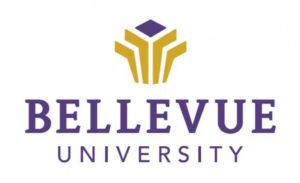 The online master's in project management from Bellevue University provides students with the advanced skills they need to manage and execute large projects effectively. The program teaches students how to follow a project through from conception and planning all the way through its implementation. Students learn how to juggle competing demands, build a strong team, and communicate and lead their teams effectively.
Bellevue University focuses making education affordable and making sure its students are ready to embark on a successful lifelong career path. Students are expected to master the skills and knowledge that employers demand and be able to apply them to real-world problems and challenges. Bellevue is a military-friendly school and has over 50,000 graduates from all over the world.
Highlight Bellevue's Master of Project Management has earned Registered Education Provider recognition from PMI.
Degree Master of Project Management Online
Accreditation: PMI-GAC
15. Colorado Tech University
Colorado Tech University offers a Master of Science in Management with a specialization in project management. This program gives students a strong foundation in management and builds on that with more specialized project management skills. Students learn about cost and time management, procurement, scope, risk analysis, and scheduling. In addition, they learn management and leadership skills such as human capital management, conflict resolution, and organizational behavior.
At Colorado Technical University, students choose when, where, and how to pursue their college education. The school is committed to flexibility, excellence, innovation, diversity, and lifelong learning. CTU works to continuously improve the learning experience for its students by adapting and applying new technologies. Its online programs make use of interactivity, social networking, connectivity, and mobile access.
Highlight This program is designed to accommodate students who have a bachelor's degree in something other than business.
Degree MS in Management – Project Management Online
Accreditation: PMI-GAC
How Do I Find a Good Project Management Master's Program?
One of the top evaluating criteria to use when deciding on a master's level degree program is to check for accreditation. Accreditation is important for not only the college as a whole, but also for the degree program. Regional accreditation is a must for master's in project management schools. With regional accreditation, the college has been reviewed by an approved agency and has met all standards. Regional accreditation is needed for financial aid purposes and for any transfer credits.
Graduate-level project management degrees will also be subject to independent accreditation through organizations like the Global Accreditation Center for Project Management, the accrediting branch of the Project Management Institute (PMI). PMI accreditation for the program demonstrates that the degree has passed the standards for academic excellence and real-world practicality. PMI accreditation is meant to leverage a degree when searching for employment post-graduation.
Choose reputable sources to review all rankings and check for what criteria used to rate each degree track. Project management master degree rankings should list accreditation status, admissions rate, graduation rate, and average salaries.
Is Project Management a Good Choice for International Students?
For a master's in project management in the USA, the international student will want to conduct research about the online degree options available. Junk degrees from non-accredited colleges will not help the student secure a lucrative position. Accreditation is important for all college degrees. Some online schools with a master's in project management in the USA will have international accreditation. Organizations like the ASIC will provide accreditation for colleges that enroll international students.
International students should also review the college's policies on credits earned at a non-USA university. All students confirm that any credits or degrees earned as an undergraduate will make them eligible to earn a master's in project management.
Do I Have to Take the GMAT to Apply for a Project Management Master's?
A common search query is "online master's in project management no GMAT." What this means is students prefer project management programs that don't ask for them to take the GMAT first for admission. The GMAT stands for the Graduate Management Admission Test—an examination typically used to screen MBA candidates. The GMAT is an adaptive exam and adjusts to the test taker's capabilities. The test takes approximately 3 ½ hours to complete and measures the person's quantitative reasoning skills, verbal and reading skills, and analytical abilities.
Since the GMAT can take months to years of preparation, most prefer an online master's in project management no GMAT required. Review admissions information before applying to project management programs. Applicants should enroll in a test preparation course if the program does require a GMAT. Total GMAT scores range from 200 to 800 with most graduate programs looking for a minimum score of 550.
With project management degrees, a GMAT is usually not requirement because professionals typically enroll in the programs. Universities accept a person's work experience in lieu of standardized test scores.
How Much Can I Make with a Master's in Project Management?
Project management salary figures are higher than the national average for all other positions, according to the Bureau of Labor Statistics. Project managers are also called project coordinators and business operations specialists and make an average of $67,280. Master's in project management salary data is highest in metropolitan areas such as New York City, San Antonio, and Washington DC. Salaries for project managers in these areas typically exceed $80,000 per year. A project management degree salary also varies from industry to industry. Project managers in the field of information technology or engineering will likely earn over $100,000 annually.
Additional compensation associated with a masters degree in project management salary is cash bonuses. Companies may provide employees with a cash incentive for successful project completions. Furthermore, the budget of the project could impact how much the manager earns. The Project Management Institute reported that managers in charge of projects with budgets that exceeded $10 million made an average of 40 percent more than projects with less funding.
Warren Dahl
Editor-in-Chief
Ready to find the perfect business program?