Where technology and business meet is the domain of cutting-edge technology employed by management information systems (MIS) professionals. As management technologies rapidly evolve, corporations of large multi-departmental operations shift more responsibility onto the shoulders of MIS professionals. For example, the Center for Disease Control and Prevention employs a Laboratory Information Management System (LIMS) to store data and facilitate test-data exchange between laboratories across the country. Similarly, large organizations often employ what's called Human Resources Information Systems (HRIS) to aid in the management of large human resources departments. And large hospitals often employ MIS tech to increase efficiency of storing, accessing, and organizing client health information.
But these Management Information Systems do not run themselves and require professionals with a specialized skill set to oversee proper functionality and execution. Because this profession focuses on very specific technology and programs within the context of business operations, it is not considered a technical career path such as that of data science, coding or programming (yes there's a difference).
Management Information Systems (MIS) or Information Management?
While there are certainly large areas of overlap between these two fields, there are some notable differences to consider. MIS focuses almost exclusively on the management technology involved in directing, monitoring, and organizing business operations–making it a non-technical field. An Information Management professional however, is a technology specialist who converts raw data into actionable information through various processes and techniques–many of which are highly technical.
In other words, MIS is considered a subcategory of Information Management concerned primarily with certain managerial technology. Information Management refers to the broader field of working with many different types of information technology beyond the scope of a managerial focus.
An MIS career is likely ideal for business-minded professionals who do not want to commit entirely to a highly technical profession within IT, whereas an Information Management is better suited for programmers and data scientists who want to work on the back-end of IT. If you are interested in Information Management and the more technical IT professions, check our resources on the topic:
Why Earn a Management Information Systems (MIS) Degree?
A Management Information Systems Degree is valuable for a number of reasons. According to our ranking of the Degrees for Highest-Paying Business Careers, the median salary for Management Information Systems professionals is about $130,000 and makes it one of the most lucrative business paths available, even compared to other enormously lucrative management careers (see – Highest Paying Degrees in Management).
Even at the Associate's degree level, graduates gain access to a number of highly lucrative job markets which also demonstrate explosive growth. For instance, in our piece that explores the 50 Highest Paying Jobs for Associate Degree Program Graduates we found a number of the jobs were for professionals in the MIS industry. Specifically, students with an Associate's of MIS could earn nearly six figures upon entering the logistics or transportation management industries.
Prospects for lucrative employment in secure sectors of the job market only increase as one earns more advanced MIS degrees. Bachelor's of MIS programs often employ a specialized focus on one or more industries, so that students will have a high chance of successful employment in their desired industry upon graduation. Master's of MIS programs provide students with the managerial expertise and leadership to oversee MIS operations for large organizations and corporations–which represent the lucrative and prestigious areas of the industry.
And students interested in earning a PhD of MIS will find opportunities in teaching at renowned universities, as well as research and development opportunities for developing and iterating on future generations of MIS technology. In short, there are a multitude of unique professional opportunities available to MIS professionals at every level of the education process.
Educational Paths & Career Outcomes
What degree do you need to become a computer and information systems manager? While the answer depends on one's particular career aspirations, one of the most common starting points for an MIS career is a Bachelor's in Computer Science or Computer Information Systems. (See – What is the Difference Between a Computer Science Degree and a Computer Information Systems Degree?)
Though what constitutes the best education path to take will depend–at least partially–on the desired career destination of the individual. For instance, there is a trifecta of industry-dominance in Management Information Systems. These three industries are logistics and transport, healthcare, and hotel management / hospitality.
Each of these industries employs a unique (even proprietary) MIS software which requires specialised knowledge. Professionals can build this specialised knowledge by working with it directly in the job market, or by enrolling in specialized degree programs that target one of these industries.
To get a handle on the various educational paths and career outcomes within MIS and the wider-range of computer science degrees therein, consult our additional resources on the subject:
Healthcare, Logistics, and Hospitality Management
Each of these three industries represent solid job markets for both current and prospective MIS professionals. Stable growth in these sectors contributes to expanding entry-to-high level employment opportunities. Of these three dominating industries, hospitality and healthcare require the most specialized education as the MIS technology involved in these business models are either proprietary or are specific to the industry. This means that working towards a career in one of these industries will require particular preparation.
And even within these industries there are subcategories of the market that will denote different responsibilities to the MIS within them. For instance hotel management is a subcategory of the hospitality industry that employs a unique approach to MIS tech. Similarly, healthcare administration employs a different approach as compared to laboratory management or local clinic operations.
With that in mind, consult the following resources if you are interested in an MIS career within healthcare or hospitality management:
Healthcare Management
Hospitality Management
Hotel Management
Major Considerations in Entering the MIS Job Market
As described above, to effectively enter the MIS job market one must have established a background in the technology associated with one's industry of choice. Many MIS professionals will choose the shortest and most efficient path into the industry, and will seek to build specialization and professional pedigree through employment in the job market.
Others will choose to spend more time cultivating specialty skills and knowledge within a degree program, so that upon graduating from the program they can compete for upper-level positions in the job market. There is no right or wrong answer here, and it depends entirely on one's life situation and career aspirations. So here's a breakdown of the major questions in play:
Do you have previous education or work experience in a related field?
If so, you should consider finding a MIS degree program that provides course credits for professional experience and/or course credits for previous education. This can really help cut-down on the investment of time and money in earning a degree, particularly if you already hold an Associate's or Bachelor's.
Will you need to maintain full-time employment while earning your initial MIS degree (or related degree)?
If so, you should consider finding a MIS program that is designed to accommodate working professionals. Many online degree programs are designed for this exact purpose, however if there are many on-campus programs that provide comparable flexibility for working adults.
Are you comfortable with online education?
In 2021 and beyond, many of the best degree programs in the country will be offered online. Gone are the days where an online degree was stigmatized in the job market. If you are not comfortable with an online education, make sure to do some research to make sure your concerns are still valid amidst the rapidly evolving online education market.
Have you chosen your desired industry of MIS profession?
The earlier you can choose your desired speciality, the better. By establishing this focus you will be able to better navigate future education programs and professional development opportunities so that these choices reflect one's chosen speciality. Ideally, you want future employers to know your specialty by simply glancing at your resume.
Are you earning a degree to create a short-term career change, or as a long-term professional strategy?
Some professionals are looking to enter the MIS job market as quickly as possible due to financial responsibilities or the need for a career change. These professionals will likely be best suited in earning an Associate's or Bachelor's degree that specifically prepares students for employment in the MIS market.
Areas of the MIS Market: Common Occupations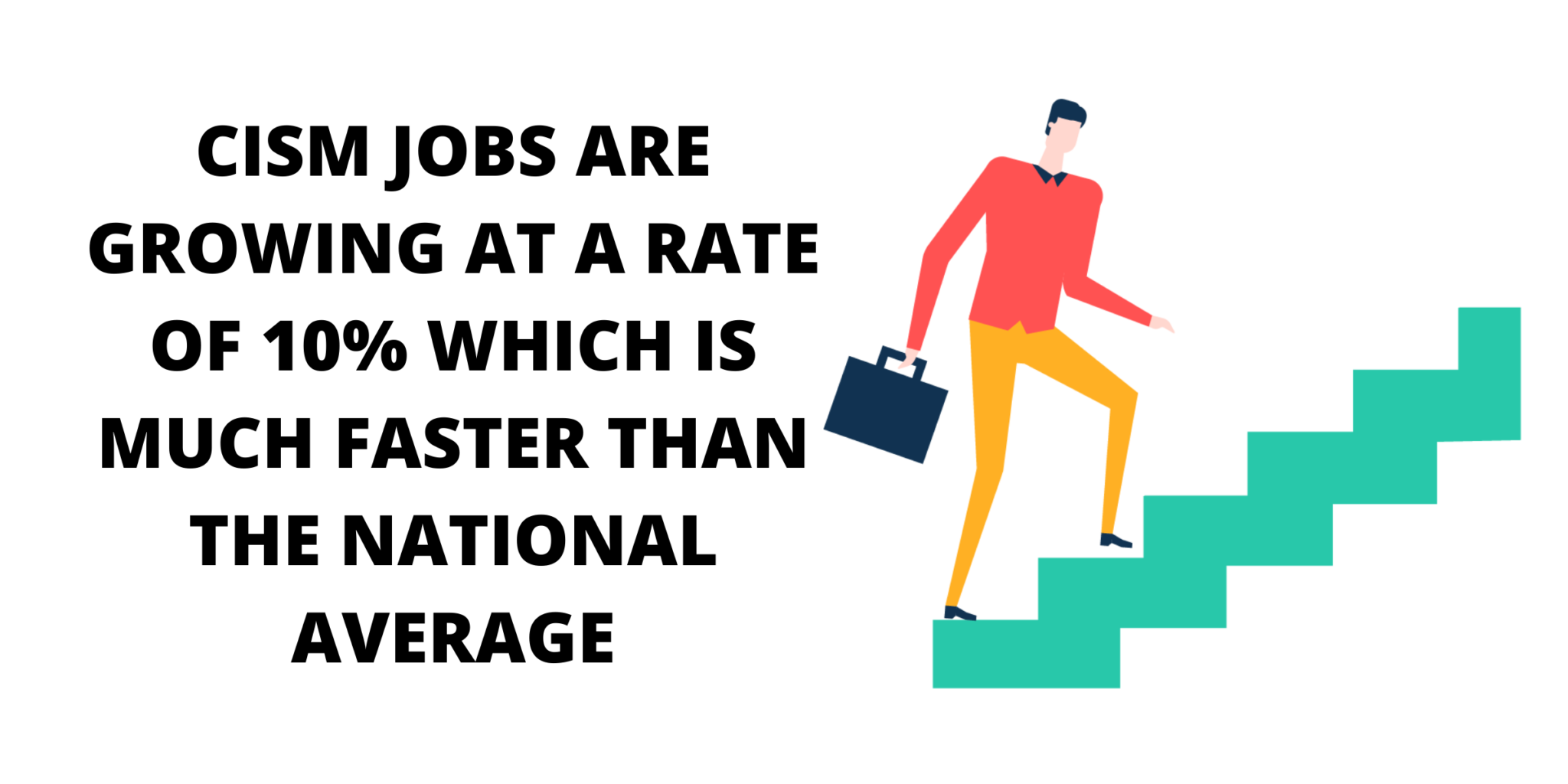 Data & Business Analysis
MIS professionals will often find employment managing specific aspects of an organization's management technology software. Data and Business Analysis professionals are tasked with overseeing various modeling capabilities, data forecasting, and modeling. As such these professionals are typically responsible for large databases, and as such can often find employment as database administrators.
These areas of the market are typically most related to data science, so prospective professionals interested in this area would be well-served in earning at least an Associate of Data Science–but ideally a Bachelor of Data Science–before commencing the rest of an MIS education. The most direct entry-point into this field would be to find an MIS degree program with a specialization in data science, or to find a Data Science degree program with a specialization in Management Information Systems.
Positions in this field:
Database Administrator
Business Process Modeler
Data Modeler
Operations Management & Supply Chain Operations
MIS professionals who specialize in logistics and transportation will oversee large supply chain operations. These professionals will either oversee management of exchange and transport of products throughout a national or even international supply line, or they will apply data science technology to analyse the performance of these supply lines and the management effectiveness therein.
One branch of Logistics-MIS work typically involves managing teams of logistics professionals and transportation operators both through traditional directives of personnel management as well as through software-based technology management. The other branch is typically more focused with operations analysis–identifying and measuring various metrics of performance within a supply chain operation.
Positions in this field:
Supply Chain Analyst
Operations Manager
Technical Systems Support
As MIS technology becomes more complex and takes on a larger presence in various industries, there is an increasing need for technical support professionals to help oversee the effective functioning and operating of MIS technology software. These professionals can work at various levels of technical support–either in a traditional customer support capacity, or in a more specialized role.
They can work on the back-end with other MIS professionals to troubleshoot elements of software functionality. Or they can work in the area of technology installation, such as the professionals who install MIS software in hospitals, laboratories, or logistics companies. They can also work with cybersecurity professionals to safeguard sensitive information within an MIS database.
Positions in this field:
Technical Support
Infrastructure Installer
Security Support
IT-User Liaison
Technical Sales
As MIS becomes a more prevalent force in various industries, the need increases for professional MIS sales professionals to represent proprietary MIS software. These sales professionals typically work within the area of B2B sales, or business-to-business sales. In other words, MIS software is most commonly sold to large organizations and national or even international companies, and as such the sales professionals who represent this software need experience in licensing and negotiating sales contracts of this magnitude.
Professionals within this market will either work on the front-end of the sales process or the back-end. That is, those working in MIS Technical Sales will either function as the boots-on-the-ground salesforce–traveling to potential clients to make presentations and close on sales–or they will work within the context of business development.
Those working in business development will be more focused on the business operations that are concerned with a company's performance related to selling, installing, and managing MIS software and other technology. In other words, these professionals work to ensure that the salesforce is meeting certain benchmarks and is contributing to a viable business operation.
Positions in this field:
Business Development Associate / Executive
Account Manager
Sales Consultant
Network & Systems Analysis
MIS professionals working network and systems analysis are tasked with overseeing the successful daily functions of an organization's MIS technology. These professionals can work either with the parent-company that developed the MIS technology, or they can work with the organization that licensed teh MIS technology. For instance, these professionals often find work in large hospitals, overseeing the successful integration of MIS technology with existing network and systems infrastructure.
Systems administrators are tasked with carrying out specialized operations within MIS software, such as providing targeted data updates to hospital administrators, supply chain managers, or business development professionals. Network administrators are tasked with carrying out network updates, creating user profiles, and assigning various roles and security clearances to MIS software users.
Positions in this field:
Network Administrator
Systems Administrator
Enterprise Information Analyst
IT Management
MIS professionals working within IT Management are jack-of-all trades professionals who will be familiar with working in a variety of roles. This is because these professionals are typically tasked with overseeing entire MIS operations. These professionals might employ their own MIS software in order to work as a consultant for client organizations and companies, or they might be employed by a large organization to oversee the successful day-to-day operations of a licensed MIS software.
This area of work is where the MIS profession becomes most intermingled with a business career. For instance, MIS-IT Managers often act as project managers for the development of new MIS software or business models surrounding such software. With this in mind, to excel in this market professionals should likely earn a distinguished business education amidst earning their MIS qualifications. An MBA with a specialization in Management Information Systems would be ideal.
Positions in this field:
IT Consultant
Information Systems Manager
MIS Project Manager
Design & Development
MIS professionals working within design and development are tasked with working on the front-end or back-end of MIS technology development. In other words, companies that own and develop MIS technology will employ professionals on the back-end to improve upon various aspects of software design. These professionals will take on more technical jobs such as UI/UX design, software programming, and system architecture.
Professionals working on the front-end of this dynamic will work in a business intelligence capacity within an organization that has licensed MIS software. These professionals help organizations get the most out of MIS software and to glean the most valuable information in the context of the organization's particular objectives. Professionals interested in design and development will need to establish a background in software development, software design, or business intelligence. This can be accomplished through completing an MIS degree with a specialization in one of these areas.
Positions in this field:
Application Developers
Designers
System Architect
Business Intelligence
10 Lucrative MIS Jobs
In deciding which professional direction to take in the field of Management Information Systems, earning expensive and time-consuming degrees will contribute to graduates valuing stable and gainful employment. Similarly, many of the best-paying jobs require prospective professionals to establish specialization early in their careers, so that they can build the expertise needed to take on more prestigious positions.
These positions confer an excellent amount of security–with explosive growth in employment opportunities–as well as some impressive salaries:
MIS Executive
Average Salary – $187,000
MIS Data Modeler
Average Salary – $122,000
MIS Project Manager
Average Salary – $115,000
MIS Supply Chain Manager
Average Salary – $110,000
MIS Information Security Analyst
Average Salary – $108,000
MIS Software Engineer
Average Salary – $101,000
MIS App Developer
Average Salary – $95,000
MIS Manager
Average Salary – $93,000
Computer Systems Administrator
Average Salary – $81,000
MIS Consultant
Average Salary – $75,000
Warren Dahl
Editor-in-Chief
Ready to find the perfect business program?