What is the SAAS Industry?
The 'software as a service' industry is the branch of the IT market where on-demand software is licensed either to businesses or consumers, typically on a subscription basis. On-demand software is either provided as the whole product or within the context of additional services, as is the case with Microsoft's original 'software plus service' model.
The SAAS industry is one of the fastest growing sectors within the IT job market. This explosive growth leads to some jaw-dropping opportunities. In the ranking below we breakdown the most notable of these opportunities. One note to make is that the vast majority of these top-end jobs are located in tech hubs around the country where cost of living and other expenditures should be taken into account. Specifically, we list bay-area salaries separately for this reason.
Most Lucrative SAAS Jobs
Chief Financial Officer (CFO)
Bay Area Average – $481,765
National Average – $371,548
A chief financial officer is the captain of the ship when it comes to financial planning and business development. A CFO will direct the macro strategy of an organization while also monitoring micro performance metrics. This position represents the highest level of achievement for many professionals, and is a role to be aspired to. Those interested in this role will want to build a strong background in finance and business management while building the IT knowledge and skills needed to thrive in an SAAS market.
Chief Data Officer
Bay Area Average – $265,000
National Average – $211,000
A chief data officer is a professional who manages a company's high value data. These professionals often oversee the development of a company's data architecture and data communications technology. Specifically in the context of the SAAS market, a chief data officer will likely be tasked with managing the host-server of the organization's software as well as any data-exchanges therein. Preparation for this career path will likely require an advanced degree in IT with a concentration in Data Management.
Chief Marketing Officer (CMO)
Bay Area Average – $305,590
National Average – $180,000
Chief marketing officers are the quarterbacks and playmakers of the marketing and promotions department. These professionals put plans into action to bring an SAAS organization to market with strong brand acknowledgement and consumer engagement. These professionals often oversee entire marketing departments and so prospective CMOs will need to build a strong back in both business administration and marketing. An MBA program with a specialization in marketing would be ideal.
Chief Technical Officer (CTO)
Bay Area Average – $309,300
National Average – $162,168
A CTO is a professional who oversees the scientific and technological developments, concerns, and challenges of an organization. Specifically in the context of the SAAS industry, a CTO will likely oversee the development, maintenance, and iteration of proprietary software. Those aspiring to the position of CTO will need to earn an advanced degree in IT with a concentration in software development.
Security Architect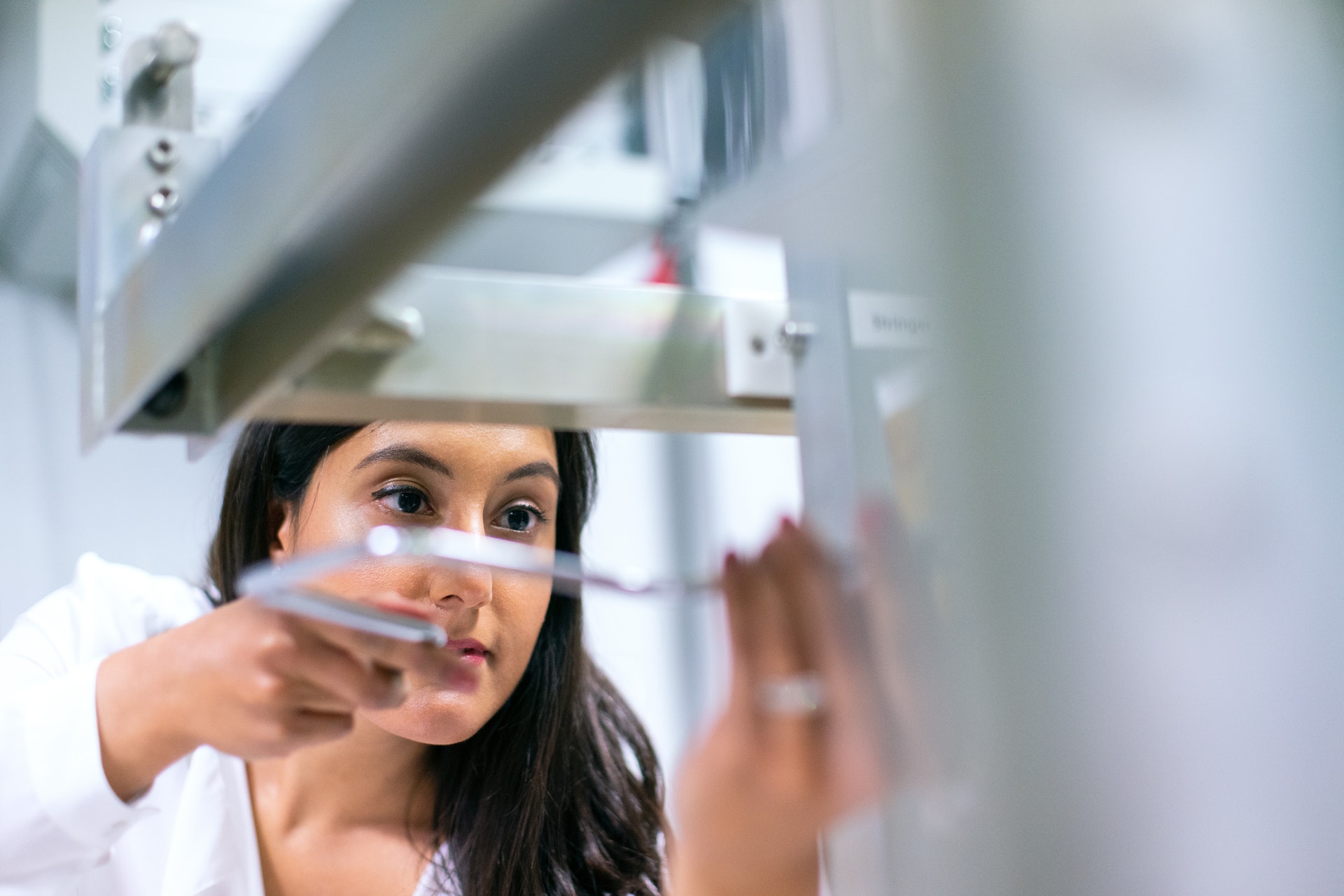 Bay Area Average – $177,000
National Average – $153,439
A security architect is a professional tasked with ensuring the security and stability of proprietary software in an SAAS organization. These professionals develop security protocols on both the server-end and the user-end of the software. Professionals looking to build into this career will want to build a strong background in cybersecurity with an emphasis in software development.
Head of Analytics
Bay Area Average – $180,304
National Average – $144,912
In an SAAS organization, the Head of Analytics will be tasked with all manor of responsibilities relating to data gathering, priming, and analysis. These professionals develop the tools needed to monitor key software performance metrics both in terms of base functionality and user engagement. Companies then use this data to further optimize both software iterations and the overall direction of business. To earn this position one will likely need a background in data science with an advanced degree in Computer Information Science, Data Science, or Business Information Analytics.
Engineering Lead
Bay Area Average – $197,909
National Average – $140,035
An engineering lead will be the specialist in charge of developing proprietary software within the SAAS model from the bottom-up. These professionals are expert programmers who are able to convert business objectives into software iteration. To become a lead engineer, students will need to become masters of software engineering. The extent to which schooling is necessary will depend on the aptitude and aspiration of the student.
Systems Architect
Bay Area Average – $172,501
National Average – $137,745
While a lead engineer develops a program from the bottom-up, a systems architect directs the software development from the top-down to meet certain objectives in terms of system functionality. For instance, these professionals might be tasked with integrating a user profile system in tracking consumer analytics. In order to succeed as a systems architect one will need to develop a strong foundation in computer science with a degree concentration in systems architecture, software architecture, or data infrastructure.
Data Engineering Manager
Bay Area Average – $203,637
National Average – $135,373
A data engineering manager oversees groups of data science engineers in order to ensure daily productivity and progress toward macro objectives. These professionals assign various parts of a large scale project to the data engineers under them, and then monitor performance and progress while updating plans of action accordingly. Students who aspire to this position will want to pursue an advanced degree in data science with a concentration in information management or computer technology management.
Data Scientist
Bay Area Average – $171,216
National Average – $123,462
Data Scientists are the professionals who convert raw data into actionable information. These professionals are tasked with gathering, cultivating, and organizing data from various data servers. In the context of SAAS, data scientists will be charged with exploring various variable interactions and relationships in the context of an organization's proprietary software, as well as how consumers interact with these data points. Data scientists typically hold at least an undergraduate degree in data science with some of the best positions being reserved for those with graduate education.
Experienced 'Software As a Service' Sales Rep
Bay Area Average – $200,000
National Average – $118,000
In the SAAS industry it doesn't matter how good your software is if you can't sell it. Experienced sales reps in the industry make really good money, which is fair compensation for their primary responsibility of securing licensing contracts for the organization's proprietary software. These professionals are sales experts within the field of IT and will typically have backgrounds in MBA programs or IT programs with business concentrations.
Cloud Engineer
Bay Area Average – $155,432
National Average – $117,300
In today's market, many consumers and business clientele expect cloud infrastructure and functionality. Cloud engineers are the professionals tasked with ensuring that an SAAS organization's software offers these functionalities. These professionals are expert programmers who specialize in cloud architecture. As such these professionals typically hold degrees in computer science with a specialization in cloud computing, cloud architecture, or cloud programming.
Head of Growth Marketing
Bay Area Average – $165,000
National Average – $117,110
The Head of Growth Marketing is the professional within an SAAS organization's marketing department who is tasked with lead generation, consumer engagement, and brand exposure. Whatever elements of a marketing campaign are purely focused on growth are the expertise of these professionals. In today's market this typically requires an expertise in social media marketing and lead generation. Helpful degrees in this profession would be an MBA with IT specialization or social media marketing degree with an IT specialization.
UX Manager
Bay Area Average – $138,345
National Average – $115,363
UX Managers are the professionals who oversee the development and interaction of the components of SAAS software most related to user experience. UX Managers will oversee a team of software engineers and programmers and set the team's objective. Objectives are typically designed to improve upon areas reported in testing or consumer feedback. These professionals often work closely with the customer support department in order to determine key areas of focus in the user experience with the organization's software. UX Managers typically hold advanced degrees in computer science, IT, or software development with established concentration in UX design.
Developer Evangelist
Bay Area Average – $123,459
National Average – $114,442
What may at first sound like a tongue-in-cheek role is really a key factor in the success of the SAAS model. An organization's proprietary software might not be the most intuitive thing regardless of its functionality. This can be a problem when recruiting users or seeking investors. Developer Evangelists are essentially translators whose job it is to convert dense technical language into intuitive stories that confer the value of an organization's proprietary software. Professionals interested in this work will want to build expertise in marketing, promotions, and communications, such as through an MBA or a IT degree with a business concentration.
Full Stack Developer
Bay Area Average – $150,850
National Average – $111,429
As the elements of software development become more and more specialized, there are professionals who distinguish themselves by demonstrating expertise at every level of the development process. Full Stack Developers are such professionals, who are able to develop software to complete objectives in various areas such as database infrastructure, UX/UI design, and network architecture. These professionals have typically completed undergraduate or graduate degree programs in computer science, preferably programs specifically designed for full stack software development.
Product Manager
Bay Area Average – $143,338
National Average – $97,270
In the SAAS industry an organization's proprietary software is its product. Thus product managers are tasked with viewing these products for what they are in the context of market and consumer needs, as compared to competitor's products. These professionals thus direct teams to iterate on software design in order to better position the SAAS company in the marketplace. Product managers typically hold MBAs, or advanced business degrees with an emphasis in product development or product management.
DevOps Engineer
Bay Area Average – $176,278
National Average – $95,000
A DevOps Engineer is an efficiency specialist in the world of IT. Particularly in the SAAS industry, these professionals help to shorten the development lifecycle required to iterate on proprietary software. This helps SAAS companies to respond to market demands quicker and patch bugs and user-reported problems more readily. These professionals accomplish this by overseeing typically separate departments of IT, software development, and network admins. DevOps Engineers usually have diverse backgrounds in computer science.
Penetration Tester
Bay Area Average – $128,622
National Average – $84,690
A penetration tester employs a 'pen test' in order to test the viability of web application firewalls (WAF) and other security measures. As such these professionals are specialized cybersecurity professionals who work closely with the IT department to iterate on web security. These professionals have typically earned a specialized degree in cybersecurity.
Customer Success Manager
Bay Area Average – $242,098
National Average – $72,000
Customer Success Managers are a new brand of customer support specialist, who specifically are tasked with the successful on-boarding of new users and clientele. Within the context of the SAAS industry, these managers typically oversee multiple teams of customer support professionals in order to monitor user experiences and to ensure that customers have the necessary tools and resources to effectively use the SAAS software. These professionals typically hold a degree in business, communications, or IT. An ideal choice to consider would be a Computer Systems Information Management degree.