Career opportunities in healthcare administration are wide open today, and that has prompted many adults working in the field to look into going back to school to complete their healthcare administration bachelor's. When you are looking for the cheapest online healthcare administration degree, you want to focus on programs that fit your personal goals and then compare the costs. As a general rule, many online degree programs cost less when compared to traditional degrees. You should be aware that the costs may vary significantly between programs and schools.
Exact costs associated with any online or traditional degree program may vary. You will want to compare healthcare administration degree programs after you are certain that a specific program will help with your career goals. Make sure that the program is accredited and meets high standards for student education. After you have a few options in mind, look into the tuition prices and any other costs associated with the degree.
Methodology: Ranking the Most Affordable Healthcare Administration Degree Programs
Cheap doesn't necessarily mean good, but with the Great Business Schools ranking of the most affordable healthcare administration degree programs, it's central. GBS editors sorted out accredited, trusted institutions offering a healthcare management or administration bachelor's, but for the ranking itself, one factor was determinative: cost, according to IPEDS data.
1. California State University, Northridge
California State University, Northridge offers a BS in Healthcare Administration. This affordable healthcare administration degree provides a comprehensive curriculum plus a 180-hour internship for hand's on learning. Learners choose from a variety of healthcare electives that may help them choose their area of specialization. Graduates go on to hold jobs at nursing homes, hospitals and managed care systems. Successful candidates are enterprising, creative, and energetic.
CSUN is a 4-year college located in North Ridge California. Other popular majors include psychology, business and sociology. Although the undergraduate enrollment stands at over 29,000, the acceptance rate of 51% is quite competitive. Receiving an overall niche grade of B, CSUN rates highly in diversity, campus and student life categories. According to the school's website, it ranks 10th for schools graduating underrepresented minorities. A high percentage of students praise professor preparedness for classes.
Degree Health Administration, BS
2. California State University, Long Beach
California State University, Long Beach's Healthcare Administration BS degree affords students a broad educational experience. This affordable healthcare administration degree includes coursework in medical terminology, the healthcare system, health personnel management, and legal and ethical considerations in the field. The program has been certified by the Association of University Programs in Health Administration (AUPHA). This certification follows a stringent peer review to determine academic quality, infrastructure, and positive outcomes.
Accredited by the Western Association of Schools and Colleges, CSU – Longbeach is a highly rated public university founded in 1949. With an acceptance rate of 31%, the school has a rigorous admissions process, which translates into a higher value for degree holders. Other majors with highly sought programs include music and design. Students describe the school as "easy-going" and "friendly." U.S. News and World Report ranks the school number 20 in its Regional Universities West category. Approximately 92% of students find jobs within two years of graduation.
Degree Health Care Administration, BS
3. University of South Florida
Students who choose the University of South Florida find an affordable healthcare administration degree in the Health Sciences: Health Management, BS. This flexible degree suits students who wish to enter the healthcare industry, health science or allied health professions. Students choose their preferred area of specialization and can look forward to jobs in health-related nonprofit organizations, medical records, governmental and community agencies, patient education, and hospital settings.
Using dozens of public data points, niche.com confers an overall grade of A on the University of South Florida. Categories contributing to this rating include academics, campus life, campus infrastructure, diversity and athletics. USF ranks number 44 in U.S. News' list of top public universities. The college has more than 24,000 students and high name recognition regionally and nationally. Out of 163 schools ranks, the university ranks 17th for public health degrees and programs.
Degree Health Sciences: Health Management, BS
4. Texas Woman's University
Texas Women's University's BBA in Healthcare Administration is an affordable healthcare administration degree that teaches students the skills needed to work in the health care market. There are two tracks that prepare students for future specializations. The clinical track allows students who started in another healthcare degree to transfer some of their credits to the healthcare administration degree. The general track incorporates business concepts specific to healthcare and may suit non-healthcare degree transfers.
TWU was founded in 1901. Contrary to its name, the university has a co-ed student body. The public university offers leadership in nutrition, the arts, education, sciences, and health care professions. With an 87% acceptance rate, TWU gives most applicants access to higher education. The small school of less than 7,000 undergrad students specializes in healthcare programs, including nursing, nutrition and wellness studies. Approximately 93% of learners receive student aid.
Degree Health Care Administration, BBA
5. University of North Florida
The University of North Florida's Bachelor of Health Administration prepares students to enter entry-level positions as health administrators and managers. This affordable healthcare administration degree lets students choose coursework with a specialization of up to 12 credits. Graduates qualify for the Florida Nursing Home Administrator's licensing examination. Students who choose an internship can take up to six credits of other coursework, allowing for flexibility as students complete their senior year.
The University of Florida ranks sixth among best value colleges in Florida. This four-year public college accepts just 61% of applicants, making it one of the more competitive schools in the state. Its other popular majors include Research and Experimental Psychology and Communications. Most graduates rank UF's educational value as "excellent" or "very good." The school has around 10,000 undergraduate students and 92% of graduates find jobs not long after graduating. UF ranks highly in diversity, campus life and value for money.
Degree Bachelor of Health Administration
6. Eastern Washington University
Eastern Washington University has a Health Services Administration BA that teaches students how health care organizations work. These undergraduates learn finance, research, technology, and regulations. A well-rounded business curriculum prepares students for a hands-on senior capstone and internship experience. Graduates can seek employment in hospitals, healthcare networks, and government or private agencies. This affordable healthcare administration degree includes courses on healthcare leadership and technology.
Eastern Washington University ranks number 89 for best athletics and has a competitive acceptance rate of 69%. With a staff to student ratio of 1 to 21, the school rates highly for knowledgeable professors who come to class prepared. Besides health services administration, business and biology are among EWU's popular majors. U.S. News ranks the college number 62 among Western Universities. Nearly 10,000 undergrads attend this large public college. The school stays true to its red and black colors — even the football field is red!
Degree Health Services Administration, BA
7. University of Washington
The Univerisity of Washington has a Health Informatics & Health Information Management BS that full-time students can complete in two to three years. This affordable healthcare administration degree puts graduates in the healthcare administration field faster. Technology drives health care, allowing providers to quickly access and update information for more accurate, cost-efficient care. Graduates of the program emerge ready to join hospitals and organizations looking to enhance their health informatics and health information management strategies.
Niche ranks UW as the top college in Washington state. Students give the school high marks in value for money, academics, campus life and other categories. This highly ranked public university has nearly 30,000 undergraduate students. Niche.com rated UW 13th out of 130 schools evaluated for Information Technology, and the school sits at number 19 of nearly 700 public schools in America. With an acceptance rate of 49%, the university aims to create a robust academic experience for students.
Degree Health Informatics & Health Information Management, BS
8. Weber State University
The Health Administrative Services BS at Weber State University is an affordable healthcare administration degree. Students learn the fundamentals of healthcare administration and core competencies include, communication, professionalism, collaboration and teamwork, leadership, critical and creative thinking and organizational awareness and governance. The program emphasizes human resource management, community awareness, health IT management and quality control. Graduates go on to serve in entry positions or pursue a master's degree in health administration.
Weber State has over 11,000 students and this public university is located in the vibrant Salt Lake City Area. With an acceptance rate of 100%, WSU expands access to higher education. Popular majors, besides health administration, include Liberal Arts and Humanities, and Nursing. This university may suit conservative students who wish to study at a conservative university.
Degree Health Administrative Services, BS
9. University of Illinois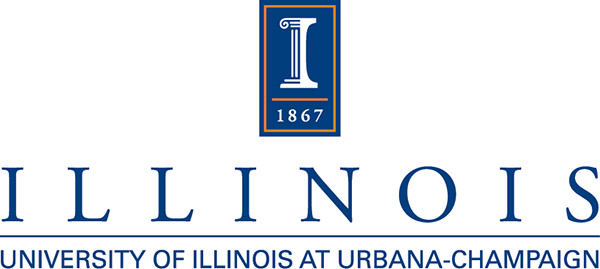 The Community Health: Health Planning & Administration BS is offered at the University of Ilinois at Urbana-Champaign. This affordable healthcare administration degree has three minors available that let students specialize in their area of interest. Minors include Health Education and Promotion, Health Planning and Administration and rehabilitation studies. Core courses help learners develop planning and evaluation skills, and students complete an internship their senior year in the area of their interest.
The University of Illinois at Urbana – Champaign is the top-rated school in Illinois. Students gave the university an A+, based on academics, campus life, diversity, value for money, campus infrastructure and quality of professors. Its acceptance rate of 62% gives the majority of applicants access to a highly rated school while maintaining a competitive spirit amongst applicants and accepted freshmen. For students looking for active Greek life, UI is ranked number 1 among more than 800 schools considered.
Degree Community Health: Health Planning & Administration, BS
10. Auburn University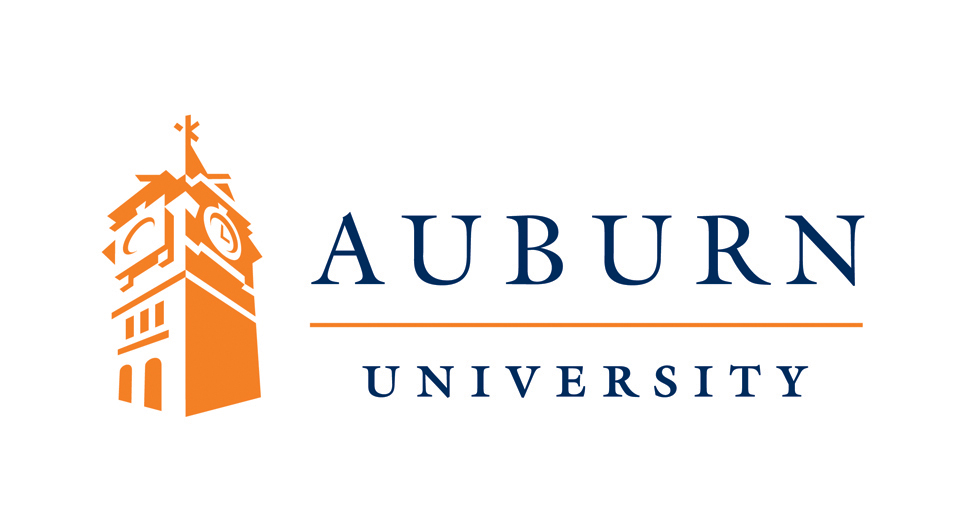 Auburn University's Health Services Administration BS is an affordable healthcare administration degree. The program emphasizes s strong analytical and managerial skills designed for a comprehensive curriculum that includes an automatic business minor. Specific health care courses include developing health care organizations, health care insurance and reimbursement, health care information technology, health care analytics, and health law
According to the university, Forbes has named it a Best Value College and Kiplinger's rated it a 100 Best Values in Public Colleges. Auburn is a four-year public university with an optimistic acceptance rate of 75%. The low student to faculty ratio of 19 to one provides opportunities for one-on-one attention when students need it the most.
Degree Health Services Administration, BS
How Much Can I Make with a Healthcare Administration Degree?
When you obtain a degree in healthcare administration, you may have questions about your salary potential. The average bachelors in healthcare administration salary is around $66,700 per year. You should keep in mind that healthcare management degree salary may depend on a variety of factors, including your actual position in a medical facility. The average hospital department manager salary is around $50,000 per year. On the other hand, healthcare administration careers salary potential for more advanced roles as a healthcare manager working in a hospital may allow you to make as much as $86,600 per year. on average.
When you are looking into the healthcare management major salary potential, you will notice that you have a wide range of potential income. You should be aware that you may need experience in your field before you qualify for certain positions. As you gain experience and advance in your career, you can expect your income to increase over time.
As a general rule, working in healthcare administration allows you to earn between $45,000 and $157,000 per year. The starting salary when you have a degree in healthcare administration is around $45,000 per year; however, you should be aware that your location may impact your salary potential. Large urban areas may offer a slightly higher income level when compared to more rural areas due to the higher cost of living.
In many cases, healthcare administration roles also allow you to earn extra income through bonuses and additional compensation. You should be aware that bonuses may vary based on the hospital or medical facility. It may also depend on the type of work you perform and the ability of the facility to offer bonuses in a specific year. Bonuses may range from around $2,000 to $10,000 per year. The more advanced roles in a medical facility may earn a higher bonus due to the complexity of their work and the challenges of working in a more advanced leadership role.
What Can I Do with a Bachelor's in Healthcare Management?
After you obtain a bachelor's degree in healthcare management, you may have concerns about your job opportunities. Healthcare management jobs may vary significantly based on your personal interests and goals. The healthcare management definition offers insight into your opportunities. As a general rule, healthcare management refers to individuals who work on the business aspects of the medical industry.
The list of healthcare management careers available for graduating students may focus on entry-level positions; however, as you work on your healthcare management career path, you will notice that you have many potential options for your job. You can work as a medical office administrator and focus on the organization of data and the office of a medical facility. You may also consider a role as a quality and improvement manager in a medical facility. Quality control is a critical part of any hospital or medical facility. In your role as a manager, you may be involved in decisions regarding new technology used in the facility, as well as quality control policies that may impact the facility's methods of handling patient care.
Healthcare administration career options may also focus on specific areas of business for the medical facility. You may be involved in marketing, healthcare law and policies, or research positions. The bachelor of science in healthcare administration job description depends on the role you take in the hospital or medical facility. You will want to consider your career goals in healthcare administration before focusing on a career path. Since you work in the business side of medical services, you may have opportunities to work in different companies that relate to the medical industry. You can also work in government roles to provide recommendations about policies that may impact hospitals, medical facilities, and the medical industry.
A degree in healthcare administration offers a variety of career opportunities. Since you can work in a hospital, medical facility, private company, or the government, you can select a career path that suits your long-term goals and plans.
Warren Dahl
Editor-in-Chief
Ready to find the perfect business program?