With just over a century of existence, the MBA has become the standard for managerial and executive education, often viewed as the ultimate sign of preparation and dedication for emerging business leaders. (Yes, there are doctorates in business, but those are primarily for educators.) As bachelor's degrees have gradually become a minimum requirement in many industries, the MBA has become an essential way to stand out on the job market for professionals who want to advance to higher steps on the corporate ladder.
In fact, many students today will go straight through their bachelor's degree and begin their MBA immediately. What students sacrifice in work experience by staying in school, they more than make up for in the advantages. The best MBA programs offer excellent mentorship, valuable internship experiences, job placement assistance, cutting-edge research, and community. Great Business Schools is dedicated to helping students find the programs that will change the course of their careers, and our ranking of the best MBA programs in America does just that.
Methodology: Ranking the Best MBA Programs in the US
A ranking of the best MBA programs in the US is a large undertaking, but GBS editors began with all of the accredited MBA programs in the US. From our initial list, we ranked programs based on four criteria:
Reputation (U.S. News score)
Student Satisfaction (Niche reviews)
Tuition Rate (IPEDS data)
Salary Potential (College Scorecard data)
These 4 represent a cross section of student concerns – recognition by peers, experts, and actual students, along with the nuts and bolts of return on investment.
1. Georgia Institute of Technology, Scheller College of Business
When looking for a premium option of the best MBA programs, students find themselves applying at the Georgia Institute of Technology for an MBA program that has a curriculum designed to provide the most accurate skills in business leadership, sustainability, and operations required for modern leaders. This program has attracted students of all types because of its ability to be a full-time program, evening option, or weekends for the working professionals.
The Scheller College of Business at Georgia Tech is striving to be the leader for educating the business leaders of today and tomorrow. By encouraging students to take on challenges in their program and themselves, this business college places graduates of their programs into successful employment well above the national average.
Highlight Georgia Tech's reputation has captured national attention as the MBA program is also ranked as #7 in the United States per the U.S. News & World Report for 2019 programs.
2. University of California Berkeley, Haas School of Business
Seeking out a reputable program that is among the best MBA programs in the country is essential for students. When reviewing the MBA program offered at the University of California Berkeley, Haas School of Business, students find a program that is collaborative and positively challenging that will give them the skilled expertise for their career field.
The Haas School of Business at the University of California Berkeley is regularly ranked as one of the best MBA programs in the United States. The faculty, campus, and culture have a foundation in fundamental diversity principles. The curriculum strives to build professional confidence of their students who will either take on executive positions in their career or launch successful businesses as entrepreneurs.
Highlight Berkeley's local economy is another reason to consider the MBA from the Haas School of Business. It has a thriving atmosphere for those studying business with large corporations such as Google and Apple within proximity.
3. University of North Carolina at Chapel Hill, Kenan-Flagler Business School
Earning an MBA degree is an opportunity for students to master skills in leadership and business dynamics. Of the best MBA programs is the MBA from the University of North Carolina, Kenan-Flagler Business School. This program is offered in multiple formats to fit the needs of all students and is derived from a curriculum centered on the modern economy and business of the future.
The Kenan-Flagler Business School prides its program around its diversity and inclusion of students and industries across the world. This school is AACSB Accredited in its business programs and is a leading program not only in the United States but one of the best MBA programs across the world. Its reputation brings International students to its North Carolina campus annually for this particular program.
Highlight Over 400 Kenan-Flagler alumni have moved into CEO roles, and over 4500 have obtained careers with numerous Fortune 500 companies across the globe.
4. University of Texas, Austin, McCombs School of Business
Only the best MBA programs have the best faculty in the classrooms. The McCombs School of Business from the University of Texas at Austin offers an MBA program that is complete with faculty who have worked in their fields and have experience as successful leaders in a variety of industries. This MBA program has a curriculum designed around becoming leaders of tomorrow's business and crafting globalization throughout the curriculum, attracting students to the program.
At the McCombs School of Business, students and leaders take diversity and equality seriously, offering an environment that is inclusive of all students within the program. It is also a program that honors and invites students with military experience to shift their careers into more of the corporate culture.
Highlight UT Austin's MBA program is known for its inclusiveness of women in business and promoting future women leaders within the current and future business industries.
5. Brigham Young University, Marriott School of Management
The Brigham Young University MBA program, found at the Marriott School of Business, is an MBA program that centers its focus on building the inner leader of the student. This program is designed to allow students to master their leadership skills and prepare them for future leadership positions. Alumni of this program have found valuable employment shortly after graduation with many being recruiting during the program.
At the Marriott School of Business, current students have been named Hawes Scholars based upon their efforts in their program and challenging themselves to take on modern business dynamics. Students from the MBA at BYU have also taken on national business competitions and in March 2019, the MBA team placed second against other leading business schools in the United States.
Highlight BYU's MBA program has also been globally ranked as the leading MBA program by Bloomberg Businessweek, defeating Ivy League institutions and others who have led in the business world to date.
6. University of Florida, Warrington College of Business
For students who are looking for one of the best MBA programs in the United States that also encourages academic excellence, then they should consider the MBA program at the University of Florida in the Warrington College of Business. This program gives a variety of track options, for those who need a traditional classroom or online, offering an experience and education that is competitive and desired among students.
The MBA at the University of Florida offers students who excel academically tuition scholarships that can cover the cost of the program in its entirety, making it not only affordable for Florida students but those that are out-of-state. Graduating from this program will provide the tools students need for their dream job.
Highlight UF's MBA program has recently receiving rankings of the top 10 Full-time MBA programs in public colleges per the U.S. News & World Report, and top 20 for the part-time MBA programs in the U.S.
7. Texas A&M University, Mays Business School
Choosing from a Full-Time MBA, a professional MBA, or an Executive MBA is the choice options available for students attending the MBA program at Texas A&M University Mays Business School. These programs are characterized by course schedules, with the full-time being offered daily Monday-Friday, and others taking place during weekend hours. For those seeking an MBA program that has a reputation for distinguished leaders in the business world, this is their MBA program.
The full-time MBA program is designed to prepare students for the business lifestyle and professional atmosphere that they will be seeking after graduation. Alumni from this program have gone on to Fortune 500 companies as CEOs, as well as developing their own successful businesses. Students are encouraged to think outside the box and make their mark on the business industry.
Highlight Texas A&M's most recent accomplishment includes recognition by the 2019 Global Entrepreneurship Research Productivity ranking due to the curriculum and research conducted by the students currently enrolled in the program.
8. University of Wisconsin – Madison, School of Business
The MBA program at the University of Wisconsin Madison School of Business provides an inclusive curriculum that challenges and develops their personal skills so that they can move forward as the next leaders of the business industry. Classmates work together to gain an understanding of the corporate experience, providing support and empower to their peers. Because MBA students are in different stages of their career, the School of Business offers different format options for the benefit of the students.
The University Of Wisconsin School Of Business offers several research centers that are instrumental in the knowledge and development of students. UW's exceptional mentorship and wide network of alumni give MBA students the ability to be successful in their program and later in their careers.
Highlight The A.C. Nielsen Center for Marketing Research and the Grainger Center for Supply Chain Management are two of the leading centers that host current research and success.
9. University of Maryland, Smith School of Business
The best MBA programs offer career tracks that are as diverse as the students. At the Robert H. Smith School of Business at the University of Maryland, MBA students have the ability to craft their full-time MBA program to fit their interests and career industry desires. The faculty for this program is renowned and are leaders within their own industries, producing research that can be found published throughout Business literature globally.
The business analytical skills that students craft during this program are mastered in addition to finance and marketing, which are essential for the business industry. Students are encouraged to grasp the data provided to them by faculty and their research and cultivate their skills and knowledge around their discoveries.
Highlight Alumni graduating with a Smith MBA find employment shortly after graduation and have had a high return of investment of their program by obtaining salaries that make the tuition worth it.
10. Boston College, Carroll School of Management
Whether a student wants to take on a full-time MBA program, or part-time for those currently working, the Carroll School of Management at Boston College provides flexibility for these students without sacrificing curriculum or culture. Whether the student needs needs a program that is taught traditionally or in the online format, Boston College has a program to fit every need.
The Carroll School of Management has a mission to provide only the best in the business community to students, and its accreditations concur. The MBA program consists of the Association to Advance Collegiate Schools of Business, which is the highest business achievement across the globe. Students who graduate with this MBA degree find themselves leading corporations or being promoted within their current industry.
Highlight Faculty in the Carroll School include previous CEOs and executive leaders of companies across the Northeast with a primary source of executive leadership, making it a competitive and desired program.
11. College of William & Mary, Mason School of Business
An MBA program that encourages diversity and the promotion of female students can be found at the College of William & Mary in the Mason School of Business. This program also encourages professionals who are currently working in their industry, as this gives students the ability to grasp an innovative discussion and learning experience as opposed to other programs.
Alumni from William & Mary's MBA program have been successfully working for business industries or taking the skills they learned and become successful within their own business. This program encourages the success of peers and students who graduate with this MBA to find themselves receiving a return on investment with the promotions that follow or the job offers after graduation.
Highlight The MBA program at the Mason School of business has received high recognitions over the last few years, Bloomberg Businessweek ranked it as number one for learning, number nine for networking, and number seventeen for entrepreneurship.
12. University of Washington, Foster School of Business
Students who want to achieve an MBA program in one of the leading cities for business such as Seattle, WA find their right program at the University of Washington Foster School of Business. Surrounded by Fortune 500 companies and global corporations, these students have the ability to receive an atmosphere reflective of their program. The class of 2018 received a 99 percent job placement rate within six months following graduation.
This program is ranked as one of the best MBA programs and is also one of the most affordable of the leading programs. Students in this MBA program not only receive a rigorous curriculum but also they receive mentorship from local CEOs and business leaders who have a thorough understanding of the business industry and the changes that are being seen globally.
Highlight The return on investment for UW graduates includes a substantial salary increase above 90% on average.
13. Indiana University, Kelley School of Business
Networking is a substantial consideration for students looking to enroll in one of the best MBA programs. The full-time MBA program at Indiana University's Kelley School of Business provides students with the opportunity to network with corporations central to the Indiana economy, enhancing their career development. In addition to developing the skills of operations in MBA students, this program is designed to give them communication and networking skills that can be used in any business industry.
Indiana University's MBA program is highly competitive due to the accomplishments of both alumni and the faculty included. The goal of this MBA program cultivates individualized success among each student and encourage them to build their professional confidence and make the changes needed in the business industry for the years to come.
Highlight The Kelley School has been ranked as a top 5 program in the United States by Financial Times 2019 and top 25 in Best Business Schools by U.S. News & World Report 2020,
14. University of Georgia, Terry College of Business
The Terry College of Business at the University of Georgia offers a unique MBA program that can be completed over the Internet. The program at Georgia can be distinguished by its focus on working professionals. The structure of the program makes it easy for students with full-time jobs or even students in the military to complete the program in their spare time. The graduate business program at Georgia is one of the best MBA programs for working students.
The University of Georgia is known to be one of the best public universities in the country. The quality of education offered at Georgia, along with the affordable tuition rates associated with a state university, make this a great choice for students in a wide variety of fields. The faculty at Georgia is especially renowned.
Highlight The Terry School's reputation for excellence in music business education has drawn some of the best-known names in music as lecturers and special guests.
15. Dartmouth College, Tuck School of Business
Dartmouth College offers an exclusive and highly prestigious MBA through its renowned Tuck School of Business. This program is characterized by its rigorous and demanding curriculum, as well as the high level of achievement that faculty members have in their own fields. Students who want to get an Ivy League business education may consider Dartmouth's graduate business degree to be one of the best MBA programs.
As the smallest and most intimate of the Ivy League universities, Dartmouth is known for mentorship and close community. Dartmouth was established in 1769, making it one of the oldest institutions of higher education in the United States.
Highlight The Tuck School of Business was the first to offer the Master of Business Administration, and its MBA remains a standard for business education.
16. University of Illinois, Urbana-Champaign, College of Business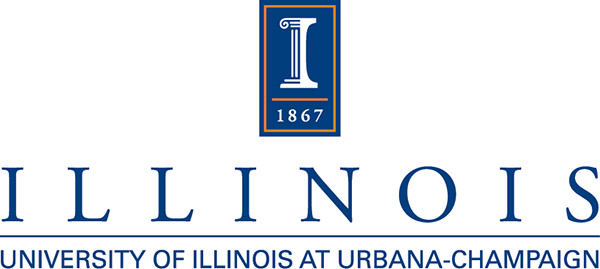 The University of Illinois, Urbana-Champaign has an MBA program that is frequently ranked highly by major media outlets. This program is unique due to its focus on experiential learning. This focus includes a great deal of real-world, hands-on experience, which is prized by employers. Students who want to graduate with plenty of practical experience under their belts may find that Illinois has one of the best MBA programs for their needs.
Illinois is sometimes considered to be one of the "Public Ivies," a group of public universities that offer a level of education comparable to what students may find at a private Ivy League university. Of course, the tuition at Illinois is a fraction of the tuition rates found at these Ivy League institutions. This is especially true of students from Illinois, who pay significantly lower tuition rates than students from outside the state.
Highlight The Gies College of Business is proud of its 99% job placement rate for graduates.
17. Ohio State University, Fisher College of Business
Ohio State University offers a popular MBA degree through its Fisher College of Business. The Ohio State MBA is unique because it offers students the opportunity to customize their own area of specialization and it also offers plenty of real-world experience. Students who prioritize these two factors when choosing a graduate business program will likely find Ohio State to have one of the best MBA programs in the nation.
Ohio State is one of many large public universities that is known for its widespread and helpful alumni network. This alumni network is spread throughout the country. Students from a variety of different locations may be able to find a powerful Ohio State alumnus who can help them out with career opportunities and advice.
Highlight Ohio State boasts more than 500,000 alumni spread across the world, making a wide network for job market connections after graduation.
18. University of California, Irvine, Merage School of Business
The University of California, Irvine has a distinctive MBA program. This MBA is a little different than the programs offered at other schools because it focuses on technological innovation in business. It even has a concentration called "Digital Transformation." The focus on technology makes the program at UC Irvine one of the best for students who want to go into business in the tech industry.
UC Irvine, as with many other California universities, is known for its high level of diversity. This is true of both the students and the faculty. Students in many different programs have the opportunity to learn from and with people from different demographics, which leads to a holistic education.
Highlight UC Irvine's deep connections to Silicon Valley has earned the university the reputation as one of the top schools for getting a job in tech.
19. University of California, Davis, Graduate School of Management
The Graduate School of Management at the University of California, Davis has an MBA program notable for its focus on business management, where other programs may focus on entrepreneurship or some other area of business. Working students who want to get a graduate business degree so that they can move up into a business position in their organization may find the program at UC Davis to be one of the best MBA programs for their needs.
UC Davis has some of the most affordable tuition rates of any university on this list. This is especially true for students from California, who pay a significantly lower rate than students from outside the state. Prospective graduate business students who need to get an MBA on a tight budget may want to consider UC Davis.
Highlight UC Davis is known as one of the Public Ivies for its high quality of education at public university tuition rates.
20. University of Notre Dame, Mendoza College of Business
The prestigious Mendoza College of Business at the University of Notre Dame has a well-regarded MBA program. The MBA program at Notre Dame is known for its analytical approach, which includes using statistics extensively to quantify various common business challenges. Students who excel in math and want to get a graduate business degree may find that this approach makes Notre Dame's program one of the best MBA programs for their skill set.
Notre Dame is a prestigious private university known for its Catholic affiliation. Students and faculty do not have to be Catholic to be affiliated with the university. However, many Catholic students find that this religious affiliation helps them fit in at Notre Dame.
Highlight Notre Dame's alumni network is considered to be one of the strongest in the country, a significant benefit on the job market.
21. University of Minnesota, Carlson School of Management

The Carlson School of Management at the University of Minnesota has a well-known MBA program in addition to its respected undergraduate business program. As the name of the school suggests, the MBA at Minnesota includes a leading specialization in business management. This is arguably the most versatile concentration that graduate business students can study. Prospective students who want the flexibility to go into multiple different fields of business may consider Minnesota to have one of the best MBA programs for their needs.
Minnesota is known for its low tuition and for the high level of financial aid the university offers, especially for people of color. This contributes to the diversity of the university, which is much more diverse than the state as a whole. This diversity contributes to an active and vibrant student life. Minnesota's enrollment is among the top 10 in the country, and it is growing rapidly.
Highlight The University of Minnesota is ranked one of the top institutions in the US for LGBTQI students.
22. Michigan State University, Broad College of Business
Michigan State University has a desirable MBA degree that is available through its Broad College of Business. The MBA at Michigan State offers many different fields of concentration, along with world-renowned faculty members. This helps the Michigan State graduate business program rank among the best MBA programs in the country, according to many different sources.
Michigan State is widely considered to be one of the top public universities in the country. Students can attend one of the most accomplished universities in the country without breaking the bank if they choose Michigan State.
Highlight Michigan State pioneered the field of supply chain management, an important area of the contemporary global business world.
23. Arizona State University, W.P. Carey School of Business
Arizona State University offers an MBA program through its acclaimed W.P. Carey School of Business. Both the undergraduate and graduate programs available through the business school are highly ranked. Arizona State's business programs are especially known for their faculty members, who usually have a high level of professional achievement. Students who want to study with leading faculty members may find Arizona State to be one of the best business programs for their goals.
Arizona State is known for being one of the largest universities in the country and even in the world. This indirectly leads to a very wide selection of different programs being offered through the university. Whatever students want to study, chances are that Arizona State offers a program in this area.
Highlight Arizona State has been widely acclaimed as the most innovative university of the 21st century, and has become a model for diversity, inclusion, and open admissions.
24. University of Utah, Eccles School of Business
The University of Utah's Eccles School of Business offers an MBA program that often flies under the radar. The graduate business program at Utah is very highly ranked, as it is in the top 20 of numerous different rankings. However, it gets a relatively low number of applicants, leading to a higher acceptance rate. Students who want to get a quality graduate business education despite having a less than stellar academic record may find Utah's program to be one of the best MBA programs for their particular needs.
Utah is a very affordable university, even by the standards of public universities in the United States. It is often overlooked by many students, leading to lower numbers of applications and higher acceptance rates for many programs, not just the business programs. Students who want to get ahead in the business world despite past educational challenges may find Utah to be the right choice for them.
Highlight The Eccles School is dedicated to experiential learning and research, with a dozen dedicated research centers performing influential studies.
25. Pennsylvania State University, Smeal College of Business
The renowned Smeal College of Business at Pennsylvania State University offers an MBA program distinguished by its academic rigor and by the success of its alumni. Students who are looking for a challenging educational experience may find the Penn State graduate degree in business to be among the best MBA programs for their needs.
Penn State, like many of the schools on this list, is one of the most prestigious public universities in the country. In fact, it is often confused with the Ivy League University of Pennsylvania due to the similar names and level of prestige. Penn State is another great choice for students who want to get a high-quality education on a budget.
Highlight Penn State has one of the largest and most influential alumni associations in the world.
Is an MBA Degree Worth it?
A Master of Business Administration degree (MBA) is a graduate level business degree that is generally completed in two years. However, the amount of time required to complete an MBA program differs for part-time students. With the explosion and wide acceptance of distance learning options, some of the best MBA programs in USA now deliver MBA programs on-campus, online, or through a hybrid program that includes traditional classroom work with digital learning components.
What can an MBA do for you? According to the federal government's Bureau of Labor Statistics (BLS), the median salary of management occupations for which an MBA degree holder would qualify was nearly $105,000 during the 2nd Quarter of 2018. Additionally, an MBA degree is the key that opens many job advancement opportunities, where there once were none.
Is an MBA worth it? The short answer is yes. Earning a degree from one of the best MBA programs in USA prepares graduates for rewarding careers as:
Accountant
Budget Analyst
Business Manager
Health Care Administrator
Information Systems Manager
Market Researcher
Operations Analyst
What can an MBA do for you? A Master of Business Administration degree demonstrates that the degree holder has met or exceeded the business industry-approved gold standard of excellence. Most education and business gurus agree that an MBA degree would quickly impact your career prospects, including larger compensation packages.
What is Business School Accreditation?
There are varying types of business school accreditation. Therefore, a business school accreditation certificate may include one or more accreditations. Business school accreditation agencies are responsible for determining if a business school (or business program) meets the criteria of each accreditation organization.
For the most part, MBA accredited programs reveal to future students that the MBA program offered has been vetted and awarded a 'stamp of approval.' When applying to one of the many MBA accredited programs, applicants have verified assurance as to the quality of the MBA accredited programs being offered.
The Association to Advance Collegiate Schools of Business (AACSB)
What does "AACSB accredited" mean in terms of MBA degree programs? AACSB accredited online MBA programs have demonstrated that its curriculum has met the AACSB accreditation standards. The AACSB accreditation standards have been defined to create the business leaders of the future.
Is AACSB accreditation important? More than 740 business schools across the world display their AACSB accreditation within program information details, and online.
The Accreditation Council for Business Schools and Programs (ACBSP)
The Accreditation Council for Business Schools and Programs (ACBSP) is another accrediting agency in the realm of business collegiate programs. ACBSP accreditation standards also denote the gold standard of MBA accredited programs.
If the MBA program has received accreditation from the ACBSP, it still meets a high level of educational quality – it just doesn't have the same level of research activity as an AACSB-accredited school. Is ACBSP respected? It is. Is ACBSP accreditation good or bad? It is definitely laudable.
The International Accreditation Council for Business Education (IACBE)
IACBE accreditation is the accreditation oversight agency that has been recognized by CHEA — the Council for Higher Education Accreditation. IACBE accredited schools indicate that their programs have met IACBE industry-approved standards.
What Are the Advantages of an On-Campus MBA Program?
It is undeniable that the educational community has embraced the concept of distance learning. And while the large variety of online top MBA programs in the world are great options for students (and working learners) because of the convenience and flexibility factors offered, it is not always the right fit for every student.
Studying for your MBA on-campus provides several benefits that are not easily accessible when studying online. Perhaps the most valuable addition a student receives studying on-campus is to experience one of the many MBA internships options. MBA internships offer real-world experience. Top MBA programs in the world often provide international MBA internships during a student's course of study.
Deciding among the best universities for MBA programs requires a strong commitment to research and investigation. The best universities for MBA programs can be found from the east coast to the west coast.
MBA degrees are great degrees to expand job opportunities and earn higher salaries. It is up to you to decide which MBA program will meet your objectives and your budget. Choose wisely.
Warren Dahl
Editor-in-Chief
Ready to find the perfect business program?