The laws of supply and demand apply to college degrees just like any other industry, and the MBA degree is no different. When it comes to the MBA, increased demand means increased production to meet the demand. With so many working professionals looking for a way to earn their MBA without having to leave their jobs or relocate, colleges and universities have been developing fully online programs for the last two decades. Today, the MBA is one of the most common degrees offered in an online or hybrid format, and some of the best colleges and universities in the US have pretty much perfected the concept.
Working adults who are ready to move into leadership roles can benefit from an online MBA;, those who are already in management positions, but want to increase their skills and credentials to meet their responsibilities, can use an online MBA as well. Online format lets busy professionals earn their degree at their convenience – a huge value in itself. To guide students to the online MBA programs with the best impact on their careers, Great Business Schools has ranked the 15 Best Online MBA Degree Programs.
Methodology: Ranking the Best Online MBA Programs in the US
Online MBA programs have proliferated in recent years, and students can find the field overwhelming. To rank the best online MBAs, GBS editors began with all accredited online and hybrid MBA programs. From our initial pool, we ranked programs by their national reputation, student reviews, affordability, and salary potential, using data from College Scorecard, IPEDS, Niche, and U.S. News & World Report. With these four factors, students can expect their online MBA to provide a clear return on investment and positive effect on their career.
1. University of Wisconsin MBA Consortium
The University of Wisconsin system's fully online MBA program is quite unique. It is offered by a consortium of institutions within the large and prestigious University of Wisconsin system. This enables students to access the expertise of hundreds of different faculty members, as well as offering students the greatest amount of flexibility possible with an MBA degree. This flexibility, along with the University of Wisconsin's excellent reputation, make this one of the best online MBA programs.
The University of Wisconsin is one of the most highly regarded public university systems in the nation. Many of its programs, including the online MBA program, are ranked in the top 10 of their respective categories. An online MBA from the University of Wisconsin would surely help students advance in their business careers.
Highlight The University of Wisconsin system enrolls over 174,000 students, making it one of the largest university systems in the country.
2. Stevens Institute of Technology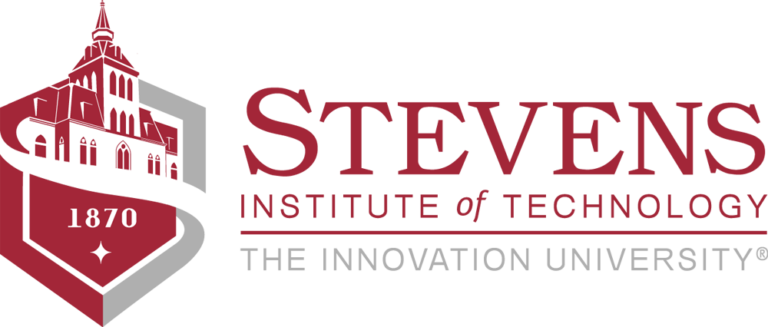 The Stevens Institute of Technology offers an MBA that can be completed completely over the Internet. The Stevens program is unique in that it incorporates tech and analytics into studies of business cases and theories. Many MBA programs actually lag behind the business world in terms of incorporating technology. The Stevens MBA certainly does not, making it one of the best online MBA programs.
Stevens is unique among schools on this list for its low student to faculty ratio. This low ratio ensures that students can get the personalized attention they need to get the most out of their educational experience. This attention is especially important for graduate students pursuing difficult degrees like the MBA. However, many programs have high student to teacher ratios. At Stevens, students can rest assured that they will not have to deal with this problem.
Highlight Stevens is one of the few technical institutes to offer a fully online MBA program with a focus on technology and analytics.
3. Northeastern University
Northeastern University is one of the most prestigious institutions to offer an online MBA degree. This program is characterized by its AACSB accreditation, which is highly regarded in the business world. While some of the other excellent programs on this list do have this accreditation, a small minority of online MBA degrees as a whole come with an AACSB endorsement. The accreditation and the prestige of the university make this one of the best online MBA programs.
Northeastern University is known for the expertise and accomplishment of its faculty members. This is especially true of the professors who teach in the liberal arts fields. However, professors in the technology and science sectors are also very experienced and have many career accomplishments. Students have the opportunity to learn from some of the most knowledgeable and skilled professors in their field when they study at Northeastern.
Highlight Northeastern University's online MBA program can be completed in only two years of part-time attendance.
4. Missouri University of Science & Technology
The Missouri University of Science and Technology offers a fully online MBA program. As with the Stevens program, the Missouri program is distinguished from the majority of other online MBA programs by its incorporation of tech education. This helps prepare students for a variety of careers in the increasingly technological business world. This unique focus on tech, as well as the program's reasonable tuition rates, make Missouri Tech one of the best online MBA programs.
Missouri Tech is one of the most prestigious technical universities in the country. In recent years, Missouri Tech has become best-known for its engineering program. However, the MBA program is also highly ranked. A businessperson in the engineering field could hardly find a better option for an online MBA degree than Missouri Tech.
Highlight The Missouri Tech enrollment stands at nearly 10,000, making it the biggest technical university in the state.
5. University of Massachusetts–Amherst
The University of Massachusetts-Amherst offers an online MBA program through its Isenberg School of Management. This program is unique because it offers students the opportunity to try out the program before they fully enroll. This unique opportunity makes the program at UMass-Amherst one of the best online MBA programs.
UMass-Amherst is one of the most highly ranked public universities in the country. It is often ranked in the top 20 or the top 25 in the most popular yearly university rankings that are published by a variety of sources. UMass-Amherst is also known for supporting a very high level of research activity.
Highlight Students can take up to six credits (two classes) before needing to officially enroll in the program as degree-seeking graduate students.
6. Louisiana State University–Baton Rouge
Louisiana State University has a highly ranked online MBA program from the Ourso College of Business. This program sets itself apart from competing programs by structuring its classes in seven week modules, with students taking one class per module. This allows students to work full-time and still have enough time to complete their schoolwork. Even though students only take one class at a time, the short length of the modules means that this degree can still be completed in as little as two years. The unique structure makes the LSU program one of the best online MBA programs.
LSU allows online students to start their educations at six different points throughout the year, making it convenient for students who have a variety of different schedules. Instead of having to wait several months for their classes to start, prospective MBA students can get right down to it. This may allow them to complete their degrees earlier and enter the workforce sooner.
Highlight LSU is known for its extensive research facilities that support both science and tech research.
7. George Washington University
George Washington University has a well-respected online MBA that can be completed in two to three years. Students who plan to go into business with companies that focus on government contracts may want to consider this program, as its brick and mortar location in Washington D.C. leads to a focus in this area. Students who want to work for an NGO or government contractor will find the MBA program at George Washington to be one of the best online mba programs, likely one of the top 100 in the world for this specialization.
George Washington University is one of the most prestigious universities in the country, especially for students who want to go into government. George Washington was actually created by an act of Congress in 1821, making it one of the oldest universities in the Mid-Atlantic region. Many alumni of George Washington have gone on to notable success in the field of business, government and the arts.
Highlight George Washington is known for being one of the best universities in the country for internships, which can help students have valuable practical experience to put on their resumes when they graduate.
8. Oklahoma State University
Oklahoma State University is well-known for being one of the leading public universities for online education. A look at Oklahoma State's online MBA shows why the Spear School of Business is so renowned. The program incorporates a focus on teamwork and organizational synergy that is rarely found in online programs. These interpersonal skills are highly valued by employers, making Oklahoma State's graduate business degree one of the best online MBA programs.
Oklahoma State separates itself from many other major universities, especially public universities, by offering a wide variety of fully online programs in field ranging from the arts to technology to business. This allows students from all over to get a high quality education in the field they choose from a reasonably priced public university. A look through various rankings of online universities shows that Oklahoma State is often near the top.
Highlight The online MBA program at Oklahoma State is comprised of only 33 credits, allowing students to complete it more quickly than many similar programs.
9. University of Scranton
The University of Scranton offers one of few online MBA degree programs in the State of Pennsylvania. This program is unique because it offers students the ability to choose from a long list of specializations. There are so many niche areas within business management, but many online programs don't offer the specialization that students need to enter the specific field of their choice. This degree of customization makes the University of Scranton one of the best online MBA programs.
The University of Scranton is a Jesuit university. Students do not have to be Jesuits to attend. However, Jesuit students may be able to find the right fit at a university that embodies their faith. There are a few other Jesuit universities, but most of them do not offer the variety of online graduate programs that the University of Scranton offers.
Highlight The University of Scranton is regularly ranked as one of the best universities in the region.
10. University of Iowa
The University of Iowa has a unique online MBA program that they offer through their Tippie College of Business. This program is one of the newest online MBA degrees available, as the first students will start in Fall 2019. This means that the Iowa program was created with the needs of the modern business world in mind, which distinguishes it from the many old-fashioned MBA degrees available. Students looking for a cutting-edge graduate business education will consider the Iowa MBA to be one of the best online MBA programs.
The University of Iowa is classified as a very high research institution, which is one indicator of a top university. Also, several of Iowa's programs are regularly ranked in the top 25 nationally by various media outlets. Students who want a high-quality education at public university prices should consider the University of Iowa.
Highlight: The University of Iowa has an alumni network of over 250,000 graduates. The Iowa alumni network is known for helping new graduates get jobs.
11. Clarkson University
Clarkson University has an AACSB-accredited online MBA degree that is unique among fully Internet-based programs. It offers students the opportunity to get an M.S. in Data Analytics at the same time as they are working toward their MBA degree. This makes Clarkson one of the best online MBA programs for students who want to go into the rapidly growing field of data analytics.
Clarkson is known for nurturing entrepreneurial talent, and it ranks highly in many surveys of the best universities for entrepreneurship. Students who want to start their own businesses, as opposed to working in a large corporation, will want to strongly consider Clarkson. This university may just be perfect for working business students who want to open up their own businesses.
Highlight A vast majority of Clarkson graduates report higher salary and faster promotion due to their Clarkson MBA.
12. Marist College
Marist College offers an innovative and prestigious online MBA program. This program can be completed fully online without having to ever come to Marist's New York location. However, the program does offers a unique experience for students in the New York City area. Weekend residencies area available for online students who want to and are able to take advantage of this offering. The innovative nature of the graduate business program at Marist makes it one of the best online MBA programs.
Marist is known for its international focus, which is rare for a relatively small private institution. Students can study at the Marist campus in Florence, if they wish. There are also designated study sites in 26 different countries. Students who want to experience other cultures through their graduate business education may want to check out Marist.
Highlight Marist College has a long-standing agreement with IBM that may offer students access to internships and career opportunities.
13. Florida Institute of Technology
Another tech-focused university that offers a fully online MBA degree, the Florida Institute of Technology offers concentrations in non-traditional areas like Cybersecurity and Global Supply Chain Management. Students who are interested in going into one of the fields that Florida Tech's graduate business program specializes in may find the school among the best online MBA programs for their intended career path.
Florida Tech is unique in that it offers specialized graduate programs through sites in various different states. This may allow students to take some classes in person, if they wish. Of course, the MBA can be completed fully online if students prefer.
Highlight Florida Tech has been ranked as one of the best schools in Florida for return on investment (ROI), a stat MBA students are sure to appreciate.
14. Baylor University
Baylor University is one of the most prestigious universities to offer an online MBA. Baylor is well-known for The Hankamer Business School, and students from outside the school's home state of Texas can now attend. The Baylor online MBA is characterized by its brevity, with students eligible to complete the program in just one to two years.
Baylor is a Christian university, so prospective students of this faith may want to keep this mind. However, students of all religious persuasions are welcome. Baylor is also known as one of the most prestigious universities in Texas, as it has survived and thrived since the mid-19th century.
Highlight U.S. News ranks Baylor as one of the top 80 universities in the country.
15. University of St. Francis
The University of St. Francis, a small Catholic university, is one of the few schools of this type to offer an online MBA program. The St. Francis program is distinctive because it offers the same curriculum as the in-person degree option. Many graduate business programs do not do this, making St. Francis one of the best online MBA programs.
St. Francis has an excellent student-to-teacher ratio due to its small size. As with the other schools on this list that offer this benefit, students at St. Francis get a great deal of personal attention. This helps make St. Francis an excellent choice for a wide variety of students.
Highlight St. Francis has a large endowment relative to its small student body, ensuring many financial aid opportunities.
Will Employers Trust an Online MBA?
Many prospective graduate students find themselves asking the question "Is an online MBA worth it?" The answer to this question depends on whether or not employers will value the MBA degree. To get an Internet-based MBA that employers will trust, it's vital that students attend one of the many accredited online MBA programs. Employers will view degrees from accredited online MBA programs in the same light as degrees from accredited in-person programs.
The reputation of the university is also important to employers. There are many smaller accredited schools that employers may not have heard of. A degree from an online accredited program would actually be more valuable if it is from a well-known university. Most of the time, a prospective employer will not even know that an applicant received their degree by taking online classes. So is an online MBA worth it? As long as the program is from an accredited and well-known university, the answer is a resounding yes.
What Can I Do with an Online MBA?
There are a wide variety of different careers for MBA graduates. This is shown by the diverse selection of specialization that many MBA programs offer. From marketing to real estate to supply chain management, MBA specializations can lead to various careers for MBA graduates. Thus, the answers to the question "What can I do with an MBA?" are limited only by the ambition of the student.
While students and prospective students may want a more concrete answer to the question "What are the job opportunities after MBA?," they have to come up with their own career plan, and a graduate business degree can help them do so. The increased number of business skills often lead to students responding to the question "What can I do with an MBA?" by starting their own businesses. This way, MBA graduates don't even have to ask "What are the job opportunities after MBA?"
Do I Have to Take an MBA Full-Time?
Students can attend most MBA programs on either a full-time or part-time basis. As it is common for working professionals to pursue an MBA degree in their spare time, even in-person MBA programs often offer classes at night or even on the weekends. Of course, one of the most attractive elements of online MBA courses to many students is that they can be completed whenever and wherever the student finds the time. The majority of online MBA students actually complete their degrees on a part-time schedule. However, the flexibility of online MBA courses allows even some employed students to attend classes full-time.
Many of the best part time MBA programs will accommodate ambitious students who actually want to take classes full-time. Of course, the students of top part time MBA programs will still be able to graduate with a widely respected degree in only two or three years. Students who enroll in the best part time MBA programs and choose to attend classes full-time instead may be able to get their MBA in only 18 months. The degree they have from one of the top part time MBA programs will then allow them to advance in their careers at an accelerated rate.
Do I Have to Take the GMAT for an Online MBA?
Students looking for the easiest online MBA programs to get into should consider online MBA programs no GMAT requirement. Many MBA programs do require the GMAT, but some of the easiest online MBA programs to complete do not. Students searching for the cheapest online MBA no GMAT will also notice that many of the less expensive programs don't require this standardized test. All things considered, there are quite a few online MBA programs no GMAT. Even students looking specifically for the cheapest online MBA no GMAT will find multiple options.
Warren Dahl
Editor-in-Chief
Ready to find the perfect business program?