A doctorate in business can increase your earning potential enormously, and it doesn't have to put you in lifelong debt. Saving money on a DBA program can be accomplished in several ways. While you can always shop around to find the best tuition prices, many are set at a comparable price depending on the learning institution and its location. Colleges and universities often have access to grants and scholarships that are specifically available to students who are working toward their DBA in a specific industry. These grants and scholarships are gifts that do not need to be repaid. Many grant programs offer repeating gifts that will pay out each year the student is enrolled in their chosen degree program.
Another way to save money on a DBA program is to enlist the help of your employer. If you have worked with your company for several years and are looking forward to being with them for several more, they may be willing to reimburse you for the cost of your education. Every time you successfully complete a course and receive a passing grade, submit the paperwork to your employer and they will pay you back for the cost of your tuition.
Methodology: Ranking the Most Affordable DBA Programs
The Great Business Schools ranking of the most affordable DBA programs is not just about cost – editors feature only accredited, reputable institutions. But the ranking itself is simple: cost, according to IPEDS data.
1. University of North Carolina at Charlotte
The Doctorate in Business Administration from the University of North Carolina at Charlotte tops the list of the most affordable DBA programs. This program is for students who want to be among the best of the best in business. Students prepare for careers in consulting or management or to teach business at the college level. This is a face-to-face program that requires one weekend per month in Charlotte. The program takes three years to complete. Students who want to enroll in the DBA program must have 5-10 years of work experience as well as a master's degree.
The Belk College of Business is deeply connected to a major business center. The school has nearly 100 full-time faculty members, and there are more than 31,000 alumni around the world. Belk has partnerships with many business leaders in and around Charlotte.
Highlight This is the only DBA program in the Carolinas with AACSB accreditation.
Degree DBA
2. Baruch College
Students searching for the most affordable DBA programs may be interested in the affordable Doctor of Professional Studies in Business (DPS) degree from Baruch College's Zicklin School of Business. This program is intended for senior executives who have at least seven years of executive experience. Graduates possess the skills and knowledge they need to thrive in the C-suite. The school's curriculum is highly customized and uses research and experimental design to address business issues. The program takes three years to complete and is AACSB accredited.
The Zicklin School of Business has some of the best business programs in the country. U.S. News & World Report has rated the school as the #1 public business school in New York City and its evening MBA program as the best in both New York City and New York State. Money Magazine ranked the school as the #1 business college for business majors.
Highlight This program includes multidisciplinary courses that encourage strong executive decision-making.
Degree DPS in Business
3. LIGS University
Next on the list of the most affordable DBA programs is the online DBA from LIGS University. The program gives students the knowledge and skills they need to advance their careers and teaches them to put those skills into practice in the real world. Students can enroll at any point during the school year, so you can start your studies whenever you're ready. There are many specializations to choose from. Students gain knowledge by attending webinars with experts online. LIGS has experienced professionals on the faculty who share their knowledge and experiences with their students.
LIGS University offers an affordable, high-quality education that innovative technologies for delivery. The school aims to exceed the expectations of its students in delivering its online content. The school values leadership, innovation, growth, and success. LIGS University is a highly professional institution with outstanding faculty members and staff.
Highlight The DBA program at LIGS University is 100% online.
Degree DBA
4. University of the Cumberlands
The Doctor of Business Administration from the University of the Cumberlands is one of the most affordable DBA programs in the country. The program is designed for students who want to be leaders and innovators in the business world. The DBA degree is a career-changer for graduates. The program helps students develop advanced levels of mastery in understanding applied and theoretical literature and conducting research. Students should already be working and gaining experience in a business profession. This program will help them advance their careers by making them more marketable to employers.
The University of the Cumberlands prepares students for a lifetime of service. The school is dedicated to making sure every student achieves success. Hands-on learning opportunities are an important part of the curriculum, enabling students to gain real-world experience while still in college.
Highlight This online program is designed to be accessible to working professionals.
Degree DBA
5. Bellevue University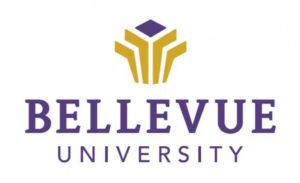 The Doctorate of Business Administration from Bellevue University is another of the most affordable DBA programs in the US. The program transforms students into leaders who are competent decision-makers, making strong decision that impact entire communities. The students are business professionals who want to gain insights and expertise that will allow them to move up to a higher level in their careers. The program prepares students to be able to address the challenges they will encounter in today's global business world, regardless of their industry.
Bellevue University is a non-profit institution that was founded in 1966. The school has over 50,000 graduates and is a leader in providing an affordable education that prepares students for a lifetime of success. Students don't just learn the material; they gain mastery of the skills and knowledge they will need to be successful in the real world.
Highlight Bellevue's online learning format was designed specifically with busy adults in mind.
Degree DBA
6. University of South Florida
The Doctor of Business Administration from the University of South Florida is an affordable DBA program that is designed for senior-level executives. The program teaches research methods that students can apply to solve real-world business problems. Students can work together with faculty members on research projects that interest them. They are also able to network with other students who are top-level executives. The program focuses on helping students achieve publication by authoring articles, papers, case studies, and even books. The DBA is the highest degree available in the business field.
The Muma College of Business has world-class research facilities, a highly-ranked MBA program, an innovative entrepreneurship center, and one of the best accounting schools in the nation. The school is AACSB accredited and holds many top rankings, including its online MBA program being ranked #25 in the nation.
Highlight This program is flexible enough to accommodate the needs of busy executives.
Degree DBA
7. University of Missouri-St. Louis
The Doctor of Business Administration from the University of Missouri-St. Louis is another of the most affordable DBA programs. This program is for senior executives and managers who want to gain expertise in research and learn to apply that research to solve complex business problems in their industries. The program improves students' analytical and methodological research skills. It is a cohort-based program that takes three years to complete. Students visit the campus one weekend per month throughout the duration of the program. The third year is spent on the student's dissertation research.
The UMSL College of Business Administration is AACSB accredited and is ranked among the top business schools in the nation by The Princeton Review and U.S. News & World Report. Its graduate business program was ranked as one of the best programs for veterans by Military Times.
Highlight This is the only DBA program in Missouri that offers research concentrations in every area of business administration.
Degree DBA
8. California Southern University
The Doctor of Business Administration from California Southern University is an affordable DBA program that transforms executives into strong leaders. Students develop strong writing and research skills as well as learning advanced decision-making techniques that will help them as they move into the highest levels of management. The program prepares students to succeed in today's dynamic, ever-changing business environment. They learn to anticipate and react to change. Students develop strategic management and leadership skills and become adept at dealing with change management.
California Southern University offers 100% online programs that allow students to complete their education on their own time. The school is affordable and regionally accredited. There are monthly start dates, so you don't have to wait long to get started. The school's self-directed approach is great for independent learners.
Highlight Students can transfer up to 30 credits.
Degree DBA
9. William Howard Taft University
The Doctor of Business Administration at William Howard Taft University is another affordable DBA program. This program features independent study, with coursework in management and leadership. It is designed for mid- to senior-level managers who seek a higher level of knowledge in the practical and theoretical aspects of running a business. This program focuses on US business operations but is open to students from other countries. Students learn operational practices and management and leadership skills that they can use to get ahead in their careers.
William Howard Taft University has been offering graduate degrees through distance learning for decades. The school offers programs in education and business, and its programs are designed to meet the needs of working adults. WHTU strives to offer an innovative and unique distance learning experience at an affordable price.
Highlight This program is completely online, with no seminar or classroom attendance required.
Degree DBA
10. Columbia Southern University
This list of the most affordable DBA programs would not be complete without the Doctor of Business Administration from Columbia Southern University. The program helps students improve their leadership and decision-making skills while providing them with new methods to solve problems in their industries. The program emphasizes research and the application of theory to real-world problems. Students us data analysis and investigative skills to contribute to the expansion of knowledge in an area of business administration. Each student must complete a dissertation and be able to defend it.
Columbia Southern University seeks to improve the lives of its students through higher education. The school focuses on helping its students achieve their full personal and professional potential. CSU offers online programs at every level from associate to doctoral. The school provides responsive support services that help students achieve their educational goals.
Highlight The program has no required login times and students can complete their work at their own pace.
Degree DBA
How Much Can I Make with a Business Doctorate?
Earning a business doctorate will oftentimes put your wages at six figures if you are willing to continue to establish yourself as a business professional. With any type of business degree, your starting wage will be relatively low for the first few years. The more experience you gain as you prove your value in the workplace will boost your earning potential. In most cases, a proven professional with a business doctorate and a few years of hard-earned experience can begin to earn an average yearly salary of over $100,000 or more to start.
As you continue to move forward gaining new experiences in different areas of your career, your earning potential will continue to increase. The more you know and are able to utilize through your day to day responsibilities, the more likely you are to be offered upper management level positions as time passes. Showing an interest in moving forward is great as long as you strive to learn as much about the position as possible. Don't wait for new opportunities to find you. It is up to you to continually seek them out.
With a business doctorate, you have access to the highest level of knowledge available in the business world. It is up to you to use it to your advantage. Learn as much as you can both in school and in the workplace. It's this type of tenacity that will allow you to move upward and advance through the ranks in a shorter period of time.
Once you have graduated, you may be able to consolidate any student loans you may have and pay for them with a loan that will reduce your interest rates. Private student loans can be quite expensive over the years, consolidating them will allow you to pay them off faster without paying the high interest rates that some institutions charge. You have several options where student loans are concerned. Make sure to do your research before choosing one.
Will I Make More with a Ph.D. or a DBA?
In most cases, a graduate will make more with a DBA than they will with a Ph.D. There are a few reasons for this. A Ph.D. focuses on the educational or research aspect of business practices. While it is beneficial to have, it works more toward developing strategies and projecting new trends. A DBA focuses more on the tangibles of a business operation. Practical applications that involve managing the day to day operations of a business or organizing assets and human resources so that they function with maximum efficiency are essential in any business.
A person with a DBA degree is a problem solver. Many times, they may find themselves as CEOs that are in charge of every aspect of a large company. They must deal with company matters quickly, efficiently, and with a sense of authority. It is up to them to ensure that every department within the company works hand in hand with one another to keep the entire operation moving forward.
Earning a Ph.D. does have its benefits. Many professors who have been prominent in management positions go back to school, earn their Ph.D., and then become professors. By passing on their knowledge, they are able to help new business professionals become effective leaders and managers. Educators who teach from past experience can impart concepts and insights that cannot be learned straight from a textbook. While graduates with a Ph.D. may make less money in the workplace, they have an extremely high value when it comes to passing on what they know in terms of uncovering new business concepts or teaching business students the value of experience. Their wealth often comes in knowing that they are helping to create the future careers of many new business professionals.
Warren Dahl
Editor-in-Chief
Ready to find the perfect business program?