Women are strong. Olympic gold medalist Simone Biles, chancellor of Germany Angela Merkel and YouTube CEO Susan Wojcicki are all models of this strength.
Women are also smart. Consider Marie Curie, the Polish scientist who discovered radioactivity.
It should be no surprise that women are also superb business leaders. And not just in the traditional business sense of finance or consulting.
With a rising number of women attending business school, many are using their degrees not as a one-way ticket to Wall Street, but instead to blaze a path with their own companies. By using strong resolve and keen decision-making in the face of adversity, women have found tremendous business success.
Read through these women-owned business statistics to get a better understanding of just how strong and smart female entrepreneurs are. You can also jump down to the infographic to get an overview of women-owned businesses.
Women-Owned Business Statistics
Businesses are at the heart of the American economy. As more women start businesses of their own, they're moving front and center, contributing tremendously to the market. These statistics outline the performance of women-owned businesses.
Minority-Women-Owned Business Statistics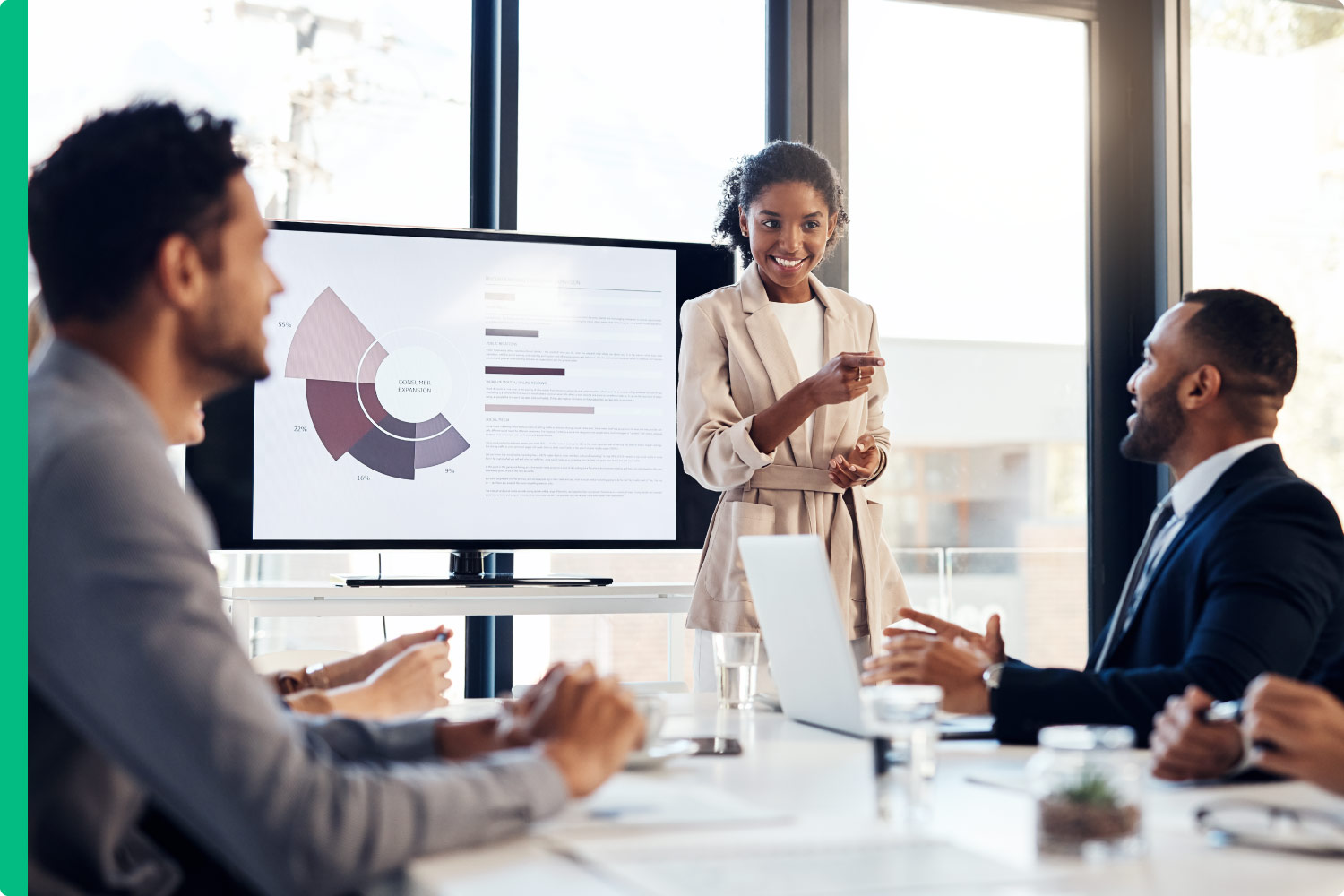 While the growth in women-owned businesses is impressive, the growth in minority women-owned businesses is even more so. Here are the numbers tracking the momentum of minority women entrepreneurs.
Women Entrepreneur Statistics
It's easier now than ever before to become an entrepreneur. With fail-safe technology, you can get a domain, set up a website and sell your product in no time. Women have capitalized on this opportunity as reflected through these women entrepreneur stats:
Female Entrepreneur Trends
These stats track the progress made over the past few years by women entrepreneurs, and the numbers are also telling us what to expect next. Here are some trends female entrepreneurs should keep track of.
Think back to when you were a little kid. You may have dreamed of being an astronaut, becoming president or starting a business. Today, little girls can not only dream of starting their own company or attending business school, they can look at the thousands of role models who are actually doing it.
Check out the infographic below to learn more about how women are disrupting traditional corporations, some challenges women entrepreneurs face and what to expect next from female entrepreneurs.
Sources: American Express | Visa | Bank of America | Kauffman Foundation | Inc | National Women's Business Council | Guidant Financial