Earning an Accelerated Associate's in Accounting has many advantages, especially for students who want to get a head start on their careers. Many are already employed and looking to make a career change. An accelerated program allows them to go through their classes much faster and gain the skills they need to start looking for the type of job they really want. They can actually start to lay the foundation for their future career while they are still in school learning the basic fundamentals.
In today's fast-paced world, wasting time can be disastrous if you are trying to get the job of your dreams. An accelerated degree program puts you on the fast track to success. You earn the skills you need quickly and are able to apply them in a much shorter period of time. This gives you a chance to pursue the job openings you are interested in without having to wait for your degree. You are in control of your future much sooner and are able to begin to look for work long before you graduate.
Methodology: Ranking the Best Accelerated Associate's Degree in Accounting
For our ranking of the best accelerated accounting associate's degree programs, the editors at Great Business Schools sought out accredited, reputable programs that offer students a way to speed up the process. Programs are ranked according to tuition rate, student reviews, and graduate salary, using current data from Niche and IPEDS.
1. American Public University
American Public University provides a strong educational background for those looking for accelerated degrees in accounting as well as business, education, science, technology, and other courses of study. The university's original and primary goal is to help military or veterans find educational opportunities after their service. APU is 100% online, so those still serving or want to be prepared after their military service will already be on their way to a degree.
In 1991, American Public University was founded as American Military University by Marine Corps officer James P. Etter. In 2002, the university was reorganized and became the American Public University (APU). The university was created to help recent military and post-military service members that needed jobs both within and outside military ranks. They require no entrance exam; because the school is online, students can choose to complete coursework 24/7. APU offers an accelerated associate's degree in accounting and over 200 degree and certificate programs, which start each month.
Highlight The school charges no cost for the initial application, undergraduate books, entrance exams, transfer credit evaluation, and offer very reasonable per hour credit costs, plus a reduced rate for the eligible military.
Degree AS in Accounting
2. Bryan University
Bryan University offers an online associate's in accounting. While students are pursuing their associate's degree in accounting, they can enroll in the online Business Administration Undergraduate Certificate. This enables students to advance faster and begin their accounting career. Careers in accounting are attractive because of the wide range of jobs available to those with accounting degrees. These include accounts receivable clerks, accounting assistants, tax preparers, and many others. According to the Bureau of Labor Statistics, jobs in the accounting, bookkeeping, and tax industry are expected to add 188,500 industry jobs through 2028.
Bryan College was established in 1940 by Dr. Mildred T. Bryan. The schools' parent company is Alta Education, LLC. At the end of 2011, the college received University status from the Department of Education, which enabled it to offer both bachelor's and master's degree options. Students have the opportunity to earn up to three certifications at no additional charge, which helps students further their careers after graduation.
Highlight Bryan University promises a great education with a student to instructor ratio of 13:1, so students get the individual attention they need. By the time they get their degree, students are job-ready.
Degree Associate's in Accounting
3. Colorado Technical University
Colorado Technical University offers an accelerated accounting associate's in the CTU Fast Track™ program that enables students to accelerate their studies to get their degrees faster. The program offers dozens of degree programs that can save students up to 30% on time and tuition because they can earn college credit for previous knowledge. There is no additional cost for students to join this accelerated program.
Colorado Technical University (CTU) was founded in 1965 to help students reach their educational goals through different classes and coursework. CTU is a leader in hybrid learning—both online—and in-person. The university offers several online degrees like accounting, business management, and business administration degrees. CTU has received numerous awards including being named the Best of the Best from Computerworld's Honors Program in the Academia and Education Category inf 2009.
Highlight CTU's accounting program teaches students the American Institute of Certified Public Accountants standards, which gives them the knowledge and the skills to take the CPA exam and obtain their license. They also received honors for their online MBA program, which was rated in the top 10 globally.
Degree AS in Accounting
4. National American University
National American University's online Accounting Associate Degree program prepares students for accounting careers in business, government, and non-profit sectors. The school is accredited by the Higher Learning Commission. Those seeking an associate's degree in accounting must complete 90 credits.
NAU was established in 1941 and is in Rapid City, South Dakota. It has three locations: Ellsworth Air Force Base, Joint Base Charleston, and Naval Submarine Base King's Bay. The university is divided into three academic divisions, the College of Business, Technology and Health Management and the Harold D. Buckingham Graduate School. The school offers over 100 associate, bachelor's, master's, and doctoral programs and certificates, so students have many different career paths they can take. In 1996 NAU began to develop online classes to attract students from all over the U.S. and abroad. The popularity of this program led NAU to become an online-only university.
Highlight National American's motto is: Quality higher education in a caring and supportive environment.
Degree AAS in Accounting
5. Western Dakota Tech
Western Dakota Technical Institute's online AAS in Accounting degree prepares students to become accountants, bookkeepers, tax preparers, and other jobs within the accounting industry. They will learn the concepts and principles used in accountant and receive cutting-edge training to be prepared for a career in their chosen field. WTD offers students a 100% online degree or a combination of campus and online classes.The school is a great option for those that want to begin their accounting career as soon as possible as they have an 18-month program. Western Dakota Tech is accredited by the Higher Learning Commission.
Back in 1968 when Western Dakota Technical Institute (WDT) was established, it was the only technical college serving western South Dakota. WDT students are typically working and pursuing a degree to further their career opportunities. Statistics from the college state that most recent graduates are working, continuing their education, or in the military.
Highlight WDTI's mission is to prepare students to be highly-skilled professionals through accessible, career-focused programs to improve their lives while adapting to community workforce needs and positively impacting our economy.
Degree AAS in Accounting
6. Franklin University
Students looking to enhance their career path can earn their online accounting associate's degree from Franklin University and learn skills like tracking, monitoring, and reporting financial transactions. The hands-on skills they develop will help them guide future employers towards profitability. The accounting program requires only 64 credits to graduate. They will also apply earned credits towards your degree.
Franklin University has a long history as it was founded in 1902. It started to help adult students advance. As in the past, Franklin University is widely known as an online university that provides online and campus learning for adults pursuing their education. Their flexible courses help those juggling work, family, and their education. Franklin University is a great option for busy adults.
Highlight Today the university offers both on-site and online courses, though the majority are online.
Degree AS in Accounting
7. Southern New Hampshire University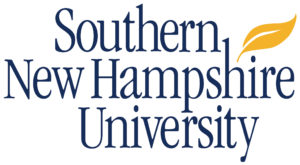 The Online Associates of Science in Accounting degree from Southern New Hampshire University is one of its most popular degrees. Upon completion, students will have the skills to enter the accounting fieldS or continue their education by earning higher accounting or business degrees. Students will learn about financial records, analyzing and interpreting info to stakeholders, and hone their decision-making skills. SNHU is the recipient of many awards including one of the top Best Regional Universities (U.S. News) among others.
Southern New Hampshire University (SNHU) was established in 1932 and granted a charter in 1963, which gave it the ability to grant degrees. SNHU is accredited by the New England Commission of Higher Education. Because of its successful online program, SNHU is one of the fastest-growing universities in the U.S.
Highlight In 13 years, SNHU has grown from 2,800 students to over 135,000 students from around the globe.
Degree AS in Accounting
8. Bryant and Stratton College
The Bryant & Stratton College accelerated associate's degree in accounting helps students begin their careers as soon as possible. The college believes that students need more than just a strong educational background to be successful, so they designed Career LifePrep. The program offers experiences that prepare students during every step of their academic years to help them prepare for careers after graduation. Bryant & Stratton College partners with many leading employers to find out what type of positions they need filled and help students find jobs after they complete their education.
Bryant & Stratton College, Buffalo, NY https://online.bryantstratton.edu Bryant & Stratton College was established in 1854 in Buffalo, NY. Today it has many locations, but the majority of students choose their online program. They pride themselves on offering personalized career education and experience that will help students find good jobs after graduation.
Highlight All student work is saved in a portfolio that contains projects and accomplishments that highlight areas where they have excelled. This can be shown to a future employer to help secure jobs.
Degree AAS in Accounting
9. Penn Foster College
Graduates earning an Accounting Associate Degree from Penn Foster College will be prepared for opportunities in entry-level accounting positions. Many use this as a stepping-stone to further their education.
Penn Foster College was founded in 1890, to provide coal miners with education and career opportunities after they were finished with their mining careers. It gained a reputation as a school for those looking to start or enhance their existing careers. Today, many students attend to the school because of its fast-track accounting program and the ability to pay tuition monthly, a benefit to many.
Highlight Penn Foster College is nationally accredited by the Distance Education Accrediting Commission (DEAC).
Degree AS in Accounting
What are the Advantages of an Accelerated Associate's in Accounting?
With an Associate's degree in Accounting, you are able to pursue almost any career path in the field as well as many others outside the accounting realm. The basic concepts of accounting are used in almost every industry in some way. Being able to apply them properly is your greatest advantage. An accelerated degree program allows you to take advantage of those skills much sooner and apply them in whatever fashion is necessary.
Another advantage of an accelerated accounting program is that primary lessons are taught together. For many, this makes them easier to understand and apply to tasks. Because more concepts are taught in each lesson, students are able to apply them at the same time instead of learning each one separately and then trying to figure out how they work together. Every student learns differently. Some learn better when multiple concepts are taught at the same time.
How Long Does an Associate's in Accounting Take?
A traditional Associate's in Accounting takes approximately 2 to 3 years, depending on whether or not you take time off between semesters. For students who choose to pursue an accelerated Associate's in Accounting program, the time spent in class will be considerably less. Accelerated programs can shave several months off a traditional degree program cutting 2 to 3 years down to 18 to 24 months. Six to twelve months can be a long time if you are trying to jump start your career. With an Accelerated Associate's degree, you can spend that time working to your advantage.
Time is of the essence for someone who has set their career goals. Waiting to graduate can be difficult, especially if you already have plans in place. Enrolling in an Accelerated Associate's degree program puts you back in control of your timeline and allows you to move forward much faster. It gives you the option to pursue opportunities for advancement when they arise without having to wait until you complete your degree and actually receive your diploma. You can begin to take the steps to reach your career goals much sooner and build the type of career you have always wanted.
What If I Just Want a Certificate?
Many people who have been working in the accounting field for several years already have many of the required skills they need to be proficient. In this type of situation, an Accounting Certificate is all that is needed. Taking the time to earn a degree may not be to their advantage. Since a Certification program is much quicker, they can use it to validate the skills they already have without having to sit in a classroom going over things they already know. Certification programs are ideal for older employees who want to be considered for advancement opportunities that require some type of higher education.
Certification programs reinforce what you already know, plus brings you up to date on new concepts and methods that are currently being used in the field. It allows the student to sharpen their skills and learn all of the latest information that they will need in this technologically advanced world. The new opportunities they receive will provide them with the extra edge they need to achieve their goals and fulfill their dreams of having a lucrative accounting career.
Earning a certificate in accounting is one of the best ways to validate years of experience. It shows your skill but also allows you to learn new concepts. It can open the door for many new opportunities in a variety of career fields. What you do with your certificate is up to you. Use it to support your experience or as a stepping stone to go back to school. The choice is yours!
Warren Dahl
Editor-in-Chief
Ready to find the perfect business program?