While a typical master's program is 2-3 years, accounting students have a wealth of accelerated choices to help them earn their master's faster – and start reaping the benefits of a master's in accounting. Many online programs are designed around an accelerated schedule, with classes broken into intensive 5-8 week courses. Multiple short terms throughout the year allow students to pack in more courses than a traditional 2-semester and summer structure.
Another way schools or colleges make degrees faster is by providing credit for experience. This allows graduates of a bachelor's degree to finish earlier so that they can go on to their master's program. Transferring credits toward the master's degree program will also allow graduates to finish their desired degree early. Many colleges and universities nationwide will accept up to ninety transfer credits for undergraduate programs and up to twelve credits toward graduate programs.
Methodology: Ranking Accelerated Master's in Accounting Online Programs
Obviously, speed isn't everything; working professionals who want a master's degree have more to consider than just how fast they can get their degree. That's why Great Business Schools has put together a ranking of the best accelerated master's in accounting based on real, verified data: Tuition Cost, Student Satisfaction, National Reputation, and Alumni Salary.
1. Syracuse University
Syracuse University's Master of Science in Professional Accounting offers graduate students with a thirty-credit accelerated degree program that can easily be completed in as little as twelve months. The program is completely available online and provides each student with knowledge of business law, economics, and financial stability. This accelerated master's in accounting degree at Syracuse University provides the business community with readily available accounting professionals with strong economic strength and the know-how of preparing the business world for new and exciting financial success.
Syracuse University, founded in 1870, is a private research university. The college, located in Syracuse, NY, provides a wide range of undergraduate and graduate programs. Tuition costs are affordable to most, including providing some scholarship opportunities. The college is also well diverse. About forty-eight percent are minorities, fifty-five percent are women, and the age range for enrolled graduates is twenty-one through sixty.
Degree Master of Science in Professional Accounting
Format: Online – 12-15 months
2. University of Miami
At the University of Miami, the Master's of Professional Accounting is one of the best accelerated masters in accounting programs within the state. The thirty-two credit degree takes only sixteen months to complete and is accredited by the AACSB. Students will learn knowledge in Introduction in financial and managerial accounting, auditing, taxation, and financial statement analysis and valuation. The course helps students build up their career using real-world skills. Each course is only seven weeks long. Tuition costs are competitive to other top Universities in Florida; though, certain scholarships may be provided to eligible students.
University of Miami has offering courses to students for over ninety years. The college provides 100 percent online programs with a student support team available twenty-four hours. University of Miami offers a variety of bachelors, masters, and doctoral degrees.
Degree Master of Professional Accounting
Format: Online – 16 months
3. St. Johns University
St. Johns University's MS in Accounting is available completely online and can be finished in as little as twelve months. This accelerated masters in accounting degree provides graduates with technical knowledge of taxation, auditing, and create practical application within the financial and business industry. St. Johns University is not only convenient and flexible, it is also affordable to most graduate students and working adults. The MS in Accounting at St. Johns University is also AACSB credited.
Founded in 1870, the college is a very diverse community, featuring several ethnic backgrounds. The college strives to empower and inspire all their students by demonstrating strong values. St. Johns is ranked at #16 of the Best Online Master's in Accounting Degree by College Choice.
Degree MS in Accounting
Format: Online – 12 months
4. Maryville University of St. Louis
Maryville University's Masters's of Science in Accounting is one the best accelerated masters in accounting programs for graduates who are looking for an exciting career in the business and financial industry. The program is only about ten months in length and is available online. The courses will include knowledge of Advanced auditing, Data analytics, and Accounting Research & Communication. The college offers affordable tuition costs as well. Scholarship opportunities are available to students that are eligible. The Maryville University also has a low student to faculty ratio with up to ninety transfer credits accepted.
Maryville University is in St. Louis and has high scores on several academic ranking websites; this includes Forbes and Kiplinger's personal finance. This past year, the school added twelve new programs to its already expansive degree options. The school offers a variety of higher education degrees in business, computer science, nursing, healthcare, and mathematics.
Degree MS in Accounting
Format: Online – 10 months
5. Emporia State University
Emporia State University's Master of Accountancy can offer the graduate student with knowledge of advanced accounting principles, business decision-making skills, and technical accounting understanding. The program is completely online and can be complete in as little as one year. Taught by highly experienced and qualified instructors, each course will enlighten every student in knowledge of real-world accounting solutions. Courses include internal auditing, forensic accounting, controllership, and tax accounting. The MS of Accounting is a thirty-credit program that is specifically designed for working adults and CPA's.
The accelerated masters in accounting at Emporia is also an affordable option to most graduate students. Emporia State University is an AACSB accredited with the School of Business. Emporia provides a variety of other degree programs.
Degree Master of Accountancy
Format: Online – 12 months
6. Shorter University
Shorter University's Master of Accountancy offers students an online degree that can be completed in as little as twelve months; making it one of the best accelerated masters in accounting programs in Georgia. The CPA accreditation requires 150 hours of education instruction; the MS in Accounting at Shorter University makes this possible by providing thirty-one credits to go along with the undergraduate degree. Grounded on Christian Values, Shorter University holds several "Best Online Colleges in Georgia" rankings, including #3 for affordability and #6 for Job placements.
Shorter University provides over forty-degree programs for undergraduates and several graduate options as well. Dual enrollment for high school students may also be available for certain degree options. Founded in 1873, the college's purpose was to educate young ladies. In 1948, Men joined the enrollment list at the school. Today, it is a diverse college, opening its doors to many throughout the Nation. Shorter University's mascot is the Hawk.
Degree Master of Accountancy
Format: Online – 12 months
7. Stetson University
The Master of Accountancy at Stetson University offers an online degree that can take less than thirteen months to complete. A Tax track is available to students interested in the specialization. Courses for the MS degree are five weeks in length; making it one of the best accelerated masters in accounting programs. Courses are 100 percent online; however, a Hybrid option is also available. The program provides a comprehensive curriculum, which includes business foundation classes, data analytics, advanced accounting, and auditing, and financial accounting courses. The master in accountancy is an affordable program to most graduate students at Stetson.
At Stetson, there is an honor code to uphold when you are a MS in Accounting student. Stetson University's mission is to provide an excellent education in a creative community where learning and values meet. The school's values that they stand for are intellectual development, personal growth, and global citizenship.
Degree Master of Accountancy
Format: Online – 13 months
8. Tennessee Technological University
Tennessee Tech University's masters in accounting is an online program. The degree is part of the Hybrid program. Graduate students of the program learn advanced academic knowledge in accounting and essential professional skills for the financial workplace. The program also offers competitive tuition rates compared to other state colleges. In some cases, the GRE is waived. Scholarships are available to students who are eligible to receive them.
Tennessee Tech University has an enrollment of more than 10,000 students. In recent accounts, the school is fifty-five percent female and forty-five percent male. Tennessee Tech provides a variety of ethnic backgrounds and has multiple athletic programs for students to get involved in. Tennessee Tech was listed in the "Best National University" listings for the past four years, including the #1 public university in Tennessee in "Best Colleges for Your Money" in 2017 and 2018.
Degree HYBRID MAcc program
Format: Online – 12 months
9. Franklin University
The MS in Accounting at Franklin University is available online and has the possibility to be complete in as little as seventeen months, perfectly created for working adults. The program is designed for individuals such as CPA's or those working in financial management. The accelerated masters in accounting program highlights consist of financial accounting, management control systems, forensic accounting, and auditing. The tuition rates at Franklin University are affordable to most graduate students.
Franklin University, founded in 1902, provides a variety of degrees related to accounting and finance. The University will also accept up to ninety-four credits for the undergraduate program and twelve credits to go toward the student's master's degree. Franklin University is regionally accredited in academic excellence. For over 115 years, the school has inspired students to reach their goals. Franklin University is a place for working adults from all over Ohio and nationwide. The college has close to 45,000 alumni and recognized for accessibility, affordability and academics.
Degree MS in Accounting
Format: Online – 17 months
10. Southern New Hampshire University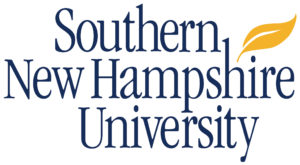 Southern New Hampshire University's MS in Accounting offers a complete degree for graduate students in less than fifteen months. The online program is one of the best accelerated masters in accounting degree options that provides strong curriculum knowledge in taxation, auditing, and forensic accounting. The MS in accounting is a great option for students who want to start a career as corporate accountants, auditors, fraud examiners, or even financial analysts. The program is affordable to most graduate students; however, scholarship opportunities may be available to eligible graduates.
Southern New Hampshire University was founded in 1932 in Manchester; however, classes did not start till 1941. The first eligible students were military service personnel. Today there are still a strong presence of Military students, including a wide range of ethnic backgrounds. SNHU has also many degrees and programs offered at the college, including some certificate programs as well.
Degree MS in Accounting
Format: Online – 15 months
How Do Colleges Make a Degree Faster?
Everyone wants to get a good education that does not take what sometimes feels like a lifetime to complete. For example, the master's in accounting degree (MAcc) and the master's in business administration (MBA). These degrees are two of the shortest Master-level degrees and are about thirty credits long. The program courses are usually five to eight weeks in length. Sometimes called accelerated courses, the purpose is to pack as much knowledge and learning in as little time possible so, the student can move on to graduation and go forward with their desired career path.
Students who went straight to work after high school may be able to receive credit toward their degree for the knowledge they learned in the workplace. For example, the credit can be in the form of a scholarship toward an MBA degree.
What's the Difference Between an MBA and a MAcc?
Many people believe that the MBA and an MAcc are similar in nature. However, this is a common misconception. It is true that both the MBA and the MAcc provides the student with courses in economics, finance, and business; though, the master's in business administration with a concentration in accounting offers a higher marketability and a strong skill set for graduates, as they enter the business workplace. The MBA with accounting prepares the students with more real-world situations and technical skills needed in the field. More job opportunities with higher pay raises are also more common for the MBA graduate compared to the MAcc student.
Differences in tuition cost and academic requirements plays a large part in whether a graduate decides on the MAcc or the MBA. The MAcc is only about thirty credits; however, many MBA programs are forty-two credits or more. The MAcc will provide the basic requirements for a student who is employed as a CPA. The degree will boost their annual pay, while also offering acknowledgement from bosses or the managerial staff. Courses for the MAcc include business foundations, data analytics, financial reporting, and advanced auditing. However, typical coursework for those with the MBA degree is more in depth. They may include financial decision-making, corporate taxation, organizational dynamics, and global economic environment.
Overall, the MBA outweighs the MAcc degree in most cases. However, the one thing students need to consider is how much are they willing to pay for their education. MBA degrees take longer, and the tuition will be higher; those who do not wish to go deeper in debt or are in debt already, may choose the MAcc. On the other hand, the MBA will provide an exceptional and lucrative career for those who make the decision to take it on.
What Jobs Can I Get with a Master's in Accounting?
There are several job positions for those who have earned the master's in accounting degree. One popular one is the Auditor. An auditor inspects financial records of businesses, while looking for accuracy, and makes sure information has been deemed reliable. Auditors can work for governments, as well as the private sector. The average pay for auditors is $70,500, according to the BLS.
Another career choice for a graduate of the MAcc is Forensic Accountant. The job entails investigating fraud and checking audits. Many forensic accountants work closely with law enforcement and may be called into court as material witnesses for legal matters pertaining to finances. The average annual salary for forensic accountants is $77,381, according to Glassdoor.com
A third option for a career degree with a MAcc is the Chief Financial Officer (CFO). The CFO of a company or business needs to have strong skills in financial management, performance, and business strategy. Risk management is also helpful for the CFO to have obtained while in college. The salary for chief financial officers varies due to employment, education, location, and experience. However, some reports of annual salaries are close to $300,000.
One last career path that may be a great opportunity for the MAcc graduate is an Information and Technology Accountant. With the technology world in constant motion, protecting your financials for your businesses and home is at top priority. Information and technology accountants organize and reports financial data to their clients. To be good as an information and technology accountant, one must have skills in critical thinking, problem-solving, and establishing technical solutions. The average salary for IT accountants is $68, 332, according to Glassdoor.
Warren Dahl
Editor-in-Chief
Ready to find the perfect business program?