Career opportunities in terms of employment for actuaries have increased at a steady rate over the past several decades. The amount of data available to insurance companies and financial institutions is staggering. An Accelerated Master's in Actuarial Science degree program offers graduates the skills they need to evaluate that data and identify potential patterns that indicate various levels of risk.
Higher than average wages are also one of the main benefits of having an Accelerated Master's in Actuarial Science. Actuaries are some of the most essential people on your business team. They can take information and find patterns that will go unnoticed by others because they don't have the skills to identify them. The skills used by an actuary to perform their duties are highly advanced and complex. This requires someone who is incredibly interested in the tiniest of details. The crucial nature of their job demands a higher wage due to the degree of accuracy they must maintain.
Methodology: Ranking the Best Accelerated Master's in Actuarial Science
For our ranking of the fastest actuarial science master's programs, Great Business School editors found programs that offered students an opportunity to complete their degree in an accelerated format. From there, programs were ranked according to their value, with a focus on Cost, Potential Salary, and Student Satisfaction. Only accredited, reputable institutions were considered.
1. Indiana University
Indiana University offers an MS in Actuarial Science degree program for actuaries who are returning to school and students who are trying to finish their education. An MS in Actuarial Science offers students additional skills that will be required during advanced mathematical applications during the operations of the business. Individuals who graduate with an MS in Actuarial Science are able to apply for advanced positions that come with both an increase in responsibilities and a higher than average pay rate.
Indiana University is a leader when it comes to excellence in academics. Faculty members who are employed by the university are professionals in their field and are able to provide students with guidance that comes from years of hands-on experience. The University's reputation for outstanding educational programs allows a graduate to apply for almost any position and feel confident in earning it. With an MS in Actuarial Science from Indiana University, graduates are on the fast track to success.
Degree Actuarial science, MS
2. George Mason University
George Mason University offers a Graduate Certificate in Actuarial Sciences. The Graduate Certification program offers the student many of the skills they will need to work as an actuary, but without all of the additional coursework that is required for a full Master's degree program. Skills include various courses in mathematical and statistical theory as well as risk management strategies and other essential abilities. Graduates who complete the GC program at George Mason University can use the credit hours from the class to meet the continuing education requirements to maintain their State Certification or License.
George Mason University is one of the best universities when it comes to advanced learning programs. Students are guaranteed that the coursework for the GC in Actuarial Sciences program will provide them with everything they require. They can also count on receiving guidance from faculty members who have worked as actuaries in the past and have a working knowledge of what training is required for that position.
Degree Actuarial Sciences, GC
3. Central Michigan University
Central Michigan University students can earn a Graduate Certificate in Actuarial Sciences if they are not interested in pursuing a full Master's degree. With the GC program, students receive the core classes associated with the Master's degree program. The GC program is considerably shorter and allows students to obtain the knowledge and abilities they need without committing to a full program. With the Graduate Certificate in Actuarial Sciences, they are able to prove their knowledge of actuarial skills and enter the workforce with confidence.
Central Michigan University is one of Michigan's best institutions of higher learning. For several years, the University has been able to provide students with academic programs of the highest caliber. Professional instructors are able to encourage and inspire students who enter the GC program to go above and beyond in learning the skills they need for success. When a student earns their Graduate Certificate in Actuarial Sciences, they are able to apply those credit hours to any continuing education requirements they may need.
Degree Actuarial Sciences, GC
4. Maryville University
Maryville University offers students an online Masters in Business Data Analytics for students who would prefer a flexible schedule. A Masters in Business Data Analytics provides the tools and skills that are required to analyze large amounts of business data. They are able to use that information to determine solutions that are both effective and productive. Students who graduate from Maryville University with an online Masters in Business Data Analytics have the qualifications they need to succeed in almost any industry they choose to enter into.
Maryville University has been helping students achieve their educational goals for over 150 years. The University has active partnerships with industry leaders like Edward Jones and Boeing to provide students with the most lucrative opportunities for advancement. The goal is to make sure each student is confident in their abilities to perform their duties and uphold their responsibilities once they enter the workforce.
Degree Masters in Business Data Analytics
5. Lock Haven University
Lock Haven University offers a Professional Science Master's in Actuarial Science for individuals who are looking to go above and beyond a traditional Master's degree. A PSM in Actuarial Science teaches skills that are required for actuaries who already have some degree of experience in the field. Students receive instruction on how to handle financial risk, securities, economics, interest theory, and statistical probability at an advanced level. The complexities involved in working as an actuary are covered in-depth with a PSM in Actuarial Science degree from Lock Haven University.
Lock Haven University is one of Pennsylvania's most respected universities when it comes to teaching advanced degree programs. Faculty members and instructors offer their expertise and guidance to students who are ready to take the next step in advancing their careers. Once a student completes their degree program and starts to pursue their career, they can do so with confidence in the skills they learned through Lock Haven University.
Degree Actuarial Science, PSM
6. Rochester Institute of Technology
Rochester Institute of Technology offers an online Masters in Applied Statistics that provides students with a flexible schedule and a positive learning environment. This degree program teaches students how to mine data, as well as manage and analyze that data so that it can be used effectively. Statisticians are capable of utilizing data in settings that involve both research and actual business environments. Students who have earned their MS in Applied Statistics from Rochester Institute of Technology are able to take the skills they learned and apply them in almost any position they are hired for.
Rochester Institute of Technology is considered one of New York's finest institutes of higher learning. The online learning programs offered by the Institute are ideal for students who are already employed in their chosen career field. The flexibility offered by the online coursework ensures that the student will be able to keep their job and attend school at the same time.
Degree Applied Statistics, MS
7. Penn State World Campus
Pennsylvania State University offers an MS in Finance for students who want to earn their degree online. The World Campus offers an online portal for students from all over the globe who want to earn their degree from Pennsylvania State University. The MS in Finance provides students a degree program that includes advancements in technology as well as courses in economics and finance that will give them an advantage when it comes to competing for the highest paying jobs.
Pennsylvania State University – World Campus is known across the globe for providing academic curriculums that are both advanced and extremely thorough. Instructors understand the diverse nature of the student body that is drawn to Pennsylvania State University. They do everything in their power to create a learning environment that is both positive and empowering. Those who complete the MS in Finance and earn their degree can find jobs in finance almost anywhere in the world.
Degree Finance, MS
8. Drake University
Drake University gives students an opportunity to earn an online Master of Data Analytics Leadership. With this degree program, students can expect to learn about lead data analytics, the identification and application of various types of data, problem-solving skills, and strategic decision making. Having the opportunity to earn their degree online allows students to work while attending school and apply what they learn in real-time. With an online Master of Data Analytics Leadership degree, students can back up their experience with the concepts they are learning.
Drake University is one of Iowa's most advanced universities when it comes to online learning. The University offers an online learning environment that is designed to make it easy for the student to earn their degree, maintain a full-time job, and feel confident about their ability to succeed. Each student graduates from the university with a feeling of accomplishment that is supported by every member of the faculty and teaching staff.
Degree Master of Data Analytics Leadership
9. University of Illinois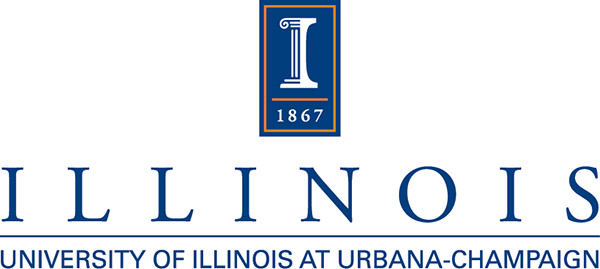 The University of Illinois offers an MS in Actuarial Science for students who are actively trying to advance their careers. Topics included in this degree program include financial mathematics, mathematics for life insurance and pension plans, catastrophe modeling, extreme value theory, and loss data analytics. Knowing and understanding these topics are the keys to a successful career as an actuary. With an MS in Actuarial Science degree from the University of Illinois, a graduate can compete with confidence for almost any position they choose to apply for.
The University of Illinois is one of the most advanced universities in the Midwest when it comes to degrees involving science and mathematics. Every member of the faculty and teaching staff works diligently to make sure each student has the resources and abilities they need to feel successful and adequately prepared to take the next step in their career.
Degree Actuarial Science, MS
10. Slippery Rock University of Pennsylvania
Slippery Rock University of Pennsylvania offers a 100% online MS in Data Analytics degree program that allows students to learn and work at the same time. Students are able to learn about machine learning, big data analytics, state of the art technology that is used to identify patterns and create solutions. By earning this degree, students are also able to enjoy joint certification with SAS or Statistical Analysis System. At Slippery Rock University, students who complete the online MS in Data Analytics program are guaranteed to be as prepared as possible to enter the workforce and get the job they want.
Slippery Rock University of Pennsylvania is well-known for its online degree programs and the resources it provides to its students. The university offers an internship option as well as programs that help students prepare for CAP exam. Members of the faculty are highly skilled professionals with years of experience in big business. This winning combination is meant to provide students with both confidence and encouragement when they graduate and take off to join the workforce.
Degree Data Analytics, MS
What Are the Advantages of an Accelerated Master's in Actuarial Science?
An accelerated degree program offers you everything you need to be better prepared for your certification test. In order for an actuary to properly certified, they must be properly prepared. Because an actuary deals with extremely sensitive and confidential information, being certified is an essential part of the employment process. A certification not only reinforces credibility it offers some degree of proof that the graduate can successfully perform the duties associated with their job. Another benefit of certification is an increase in opportunities for advancement.
Once an actuary receives their certification, they must complete a specific number of continuing education hours to keep their license/certification in good standing. Continuing education courses are designed to keep the actuary up to date on the latest advancements in their industry. Completing these classes not only keep the graduate well-informed, it also provides them additional skills to keep them moving forward in their career.
How Long Does a Master's in Actuarial Science Program Take?
It normally takes between one and two years to successfully complete a Master's in Actuarial Science Degree program. There are accelerated programs that can be completed in as little as 18 months if the student is dedicated and works through each semester. Students who pursue their degree in a conventional classroom setting will have to adhere to the schedule set by the college. With many Accelerated Masters' Actuarial Science degree programs are now online, allowing for more freedom when it comes to completing their coursework.
Online Master's in Actuarial Science degree programs offer students a flexible schedule. They can work at the same time they are finishing up their degree. Being able to work while completing school gives students an opportunity to put their skills into action as they are learning them. They can space out there classes to meet their needs. Many students maintain a full-time job while going to school. This can make studying difficult. While this may extend the length of time they go to school, it ensures they have the time they need to fully understand the coursework.
Do I Need a Master's to Take the Actuarial Exams?
A Master's degree is nice to have but isn't essential if you have already made a few strides in building your skills and resume. Students who have graduated with a Bachelor's degree in Actuary Science often have opportunities available to them that provide them hands-on skills. This includes internships, workshops, and the opportunity to find work within their chosen field of interest. Taking advantage of these opportunities provide experience and gives the student a chance to actually work in their field as an apprentice or intern.
In most cases, students who have earned a solid 3.0-grade point average or higher, passed multiple actuary exams, completed an internship or two, and have the necessary skills can often get an actuary job without having to pursue a Master's degree in Actuary Science. Being able to use computer programs like Excel and other types of spreadsheets and analytical tools is extremely beneficial. Graduates who have completed their certification and are already working as an actuary can use courses from a Masters's degree program as their continuing education requirement. Over time, the Master's degree will be completed without having had to enroll in a full program.
Even though a Master's degree may not be required to find a job as an actuary, it is extremely beneficial if you expect to continue to move forward. Enrolling in a Master's of Actuary Science degree will show that you are determined to further your career. It will also provide management courses that may help you transition into more of a managerial role. As a supervisor, you are able to work hand in hand with members of management and also take on more responsibility. In addition to more responsibility, you will also be eligible for higher pay as well.
Warren Dahl
Editor-in-Chief
Ready to find the perfect business program?