Working adults who want to move into an actuarial career can benefit from earning all or part of their bachelor's degree in actuarial science online. For instance, online actuarial science degrees courses are often customizable. A person can take online actuarial science degrees courses at his or her own rate in his or her own time. Therefore, earning credits toward actuarial science online degrees could be much quicker than taking all the courses in a traditional classroom setting. Therefore, with actuarial science online degrees, credits can take a much shorter time than a standard on-campus degree program.
Plus, actuarial science degrees online may be less expensive. Often, a school charges less for their online courses when a person compares them to the cost of traditional courses. Therefore, actuarial science degrees online may be less expensive overall. It's important to note that a degree in actuarial science online is fairly rare at the bachelor's level. A person does have the option to earn a majority of the credits online and complete the necessary courses on-campus, though. Generally, completely online actuarial science degrees aren't available until the master's degree level if a person wants to complete a program completely online.
Methodology: Ranking the Best Online Actuarial Science Programs
To rank the best online bachelor's in actuarial science, Great Business Schools editors began with accredited, reputable institutions known for making an impact on their graduates' career. Programs were then ranked according to practical factors, including job market reputation, salary potential, and tuition cost, according to data from IPEDS, College Scorecard, and more.
1. Maryville University of Saint Louis
Maryville University of Saint Louis offers an online BS in mathematics program. This program is designed to prepare students for a broad range of possible mathematics careers. With this degree, students become empowered to pursue careers in the government, nonprofit organizations, or for-profit businesses such as insurance companies. In any case, students gain the skills that they need to make abstract concepts into discernible data. As a result, it has gained a reputation as one of the best online actuarial science programs.
As a School, Maryville University offers several options for non-traditional students. Its high-quality online programs let students learn from virtually any location. Maryville University is uniquely career-focused. The school partners with businesses and other organizations to create programs that will lead students to success. As a result, students at Maryville often feel uniquely prepared for the career world once they graduate.
Highlight Forbes has ranked Maryville University as one of America's top colleges in 2019.
Degree Mathematics, BS
2. Indiana University East
The mathematics degree at Indiana University East has become one of the best online actuarial science programs. That said, students can also pursue other math-related pathways within this program. This online program was designed for students who have already taken their core classes. Those who have already taken core classes can graduate from the program in as little as two years. After taking core math classes, students can customize their degrees to pursue the pathway that works best for them.
Indiana University East provides all of the same benefits as the main Indiana University campus, but those benefits come in a smaller package. The Indiana University name looks great on a resume and helps students go places. The school has excellent online programs with plenty of tools and resources for its students. In their online classes, students get lots of support from teachers and mentors.
Highlight Indiana University East has a unique focus on military students. The school offers benefits such as grants and scholarships for these students.
Degree Mathematics, BS
3. Ottawa University
With several concentrations, Ottawa University provides one of the best online actuarial science programs. This degree comes from a thriving mathematics program. In addition to their core classes, mathematics students can choose a concentration in actuarial science. This convenient online program gets students ready to pursue in-demand careers. Students develop advanced skills that empower them to either move on to grad school or go straight into the workforce.
Ottawa University has designed its online programs with the most possible flexibility in mind. Faculty here know that not every student can complete a degree on campus, and they know that this fact shouldn't get in the way of education. Not only does the online format offer a level of convenience that other classes don't, these programs also count military experience, job experience, and other previous knowledge as prerequisites for degrees. As a result, non-traditional students get the chance to thrive, getting the education that they deserve. Ottawa University is a Christian School with Baptist values, so students who share these values or would like to explore them further gain unique learning opportunities at the school.
Highlight US News and World Report ranked Ottawa as one of 2018's best colleges.
Degree Mathematics, BA
4. University of Hartford
The University of Hartford's mathematics program doubles as one of the best online actuary science programs available to students today. This math major comes with the option of minoring in data science. The data science portion of the program gets students ready for careers in analyzing risks and possibilities. It's a strong, well regarded program that looks excellent on a resume. More importantly, it helps students develop career skills that will last a lifetime.
At the University of Hartford, faculty members encourage students to hold on to their passions and their dreams. Academic programs here help students harness those passions and gain practical steps to turning their dreams into realities. The online classes, of course, are just as practical and valuable as their on-campus counterparts. Online classes come with lots of support from faculty members. For STEM majors, this support makes a big difference. It turns even the most challenging programs into rewarding and worthwhile endeavors.
Highlight The University of Hartford has a very low student-faculty ratio. Those who prefer smaller class sizes enjoy what this university has to offer.
Degree Mathematics, BS
5. Chadron State College
Chadron State College has an excellent mathematics program for future actuaries. In this program, students not only learn advanced math concepts, but they also learn how to communicate those concepts in simple and effective ways. Actuaries often have to translate math buzzwords to people who don't necessarily have a background in math. That's why communication is key, and it's why Cadron helps students make the most of that communication. After graduation, some students go on to analyze data for a living, and others go into math education. Either way, the program's high standards and flexible format make it one of the best online actuary science programs available to students today.
Chadron State College is a beautiful school with small class sizes in rural Nebraska. As a matter of fact, it's the only regionally accredited four year university in that part of Nebraska. As such, this school is a leader in education. It brings innovation that the area might not otherwise have. From on-campus courses to online classes, students get a challenging and worthwhile education that prepares them for fulfilling careers.
Highlight 83% of full-time faculty at CSC have earned the highest possible degrees in their field.
Degree Mathematics, BS
6. Southern New Hampshire University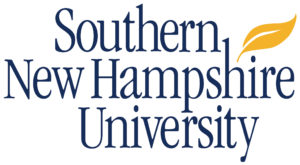 Southern New Hampshire University's applied mathematics program gives students the option of an actuary concentration. Because of its targeted focus, it is one of the best actuarial science programs in the country. This online program offers a deep dive into analytics, and it prepares students four data-focused careers. No matter how the job market changes over time, SNHU students are prepared to step into complex roles. Furthermore, this program is a transfer friendly program that lets students earn credits for things that they have already learned. As a result, students don't waste their time or their money. They make the most of their life experiences and get an effective education.
SNHU is a career focused school. Both online and on-campus, the school takes a practical approach to education. Because the school has more than 200 online programs available, the faculty members here understand the needs of online students. Many students here are adults with families and demanding work schedules. That's why the courses here are flexible and focused. Faculty members at SNHU also have real-world experience to back up their teaching expertise. As a result, students get the relevance that they need from their classes.
Highlight Military students receive plenty of support at SNHU. The school has tuition discounts for military members, partnership programs, and generous transfer opportunities.
Degree Applied Mathematics-Actuary Concentration, BA
7. Indiana University
The mathematics BS at Indiana University covers several math topics. However, that's not what sets this program apart. Students also get the opportunity to tailor their degrees with electives on specializations. Students pursue all kinds of pathways four potential careers, including actuary careers. As a matter of fact, it turns out that Indiana University's strong data courses put this school among the best online actuary science programs. Furthermore, just like with the rest of Indiana University's online degree programs, mathematics students get access to advanced technology, support, and opportunity. This flexible degree program puts students on a successful career path.
Indiana University is a major, highly recognized school that happens to have an excellent online program. As a large and thriving university, Indiana University has the resources that it needs to stay ahead of the educational curve. That's why it leads the way in a lot of educational innovation. Whether online or on-campus, students learn from award-winning faculty members who have lots of real-world experience in their fields. As a result, students gain unique insight into what their lives may look like after graduation.
Highlight Many of IU's online courses have no set login times. Students can learn on their own schedule and complete these courses at their own pace.
Degree Mathematics, BS
8. Stevenson University
Stevenson University's applied mathematics program lets students turn their love of numbers into high demand careers. Within this program, students get a valuable skill set that they can use in their future job searches. Students here may customize their degrees, pursuing subjects such as math education, business, and even general mathematics. It even has one of the best online actuarial science programs. As a result, students here are uniquely prepared for jobs in the math and business worlds.
Stevenson University has a commitment to excellence, both in its online classes and its on campus classes. This school is especially strong in the areas of science and math, which is great for those who want to go into actuarial science. This school is very student-focused, with a mission to connect students to their careers and prepare them for the rest of their lives. The school helps students turn their classroom learning into real-world opportunities, providing opportunities that help propel students forward.
Highlight 99% of students at Stevenson receive some type of financial aid, making it one of the more affordable school choices for many students.
Degree Applied Mathematics, BS
9. Grand Canyon University
Grand Canyon University offers a BS in math education. Obviously, this program is meant for students who want to become math teachers. That said, it also serves as one of the best online actuarial science programs. The program empowers students to learn all about data, and then it shows them how to communicate that data to future math students. As a result, those who have an interest in both data and teaching can gain a lot from this school.
Grand Canyon University is a Christian school with a reputation for online learning opportunities. As a Christian school, Grand Canyon University encourages students to deepen their faith as they deepen their academic knowledge. This unique school also gets students ready to take the next steps after graduation. The school is quickly growing, and it continues to update its resources in light of the growing demand. As a result, it provides an excellent opportunity to explore education in new and innovative ways. Along with this innovative education, students also become leaders and critical thinkers.
Highlight Grand Canyon University's tuition rate has remained frozen for 12 years. While other universities have raised their tuition costs over the years, GCU has not. As a result, it's more affordable than a lot of other universities of its kind.
Degree Math Education, BS
10. Texas A & M University
Texas A&M University offers both a BA and a BS in mathematics. Either way, the mathematics program is designed with versatility in mind. Students in these two programs can explore a wide range of careers, which means that Texas A&M is one of the best online actuary science programs. This program is both challenging and extremely worthwhile for future mathemeticians and actuaries. Students learn from some of the most accomplished faculty members in the teaching world. While Texas A&M certainly is a large university, the mathematics program itself is relatively small. As a result, students get the best of a large university with all of the personalization of a small one.
Texas A&M University is a large, thriving school with many campuses and plenty of resources for learners. This school stands out in areas like math and science, making it an excellent choice for future actuaries and other students you are interested in math. The school is diverse and progressive, but it still values its traditions and history. Being such a large school, it has all of the resources that it needs to lead the way in Innovative methods such as online education. Of course, online programs here are just as rigorous and worthwhile as their on campus siblings because faculty members here are especially skilled in online education. Finally, Texas A&M is arguably one of the most widely recognized universities in the world. As such, its name grabs employers attention when it sits at the top of a resume, and since A&M has an especially strong reputation with the STEM fields, math students can't go wrong here.
Highlight Texas A&M University offers a high return on investment compared to other schools. It's ranked as one of the world's "Best Value Schools."
Degree B.A. Mathematics, B.S. Mathematics
11. Western Kentucky University
The BS in Mathematical Economics program at Western Kentucky University is one of the best online actuary science programs available for students. Unlike more general math programs, this one offers a pointed focus on data and what to do with that data. Within this program, students are prepared for some of today's most in-demand data-driven jobs. The program teacher students deep analytical skills, excellent communication, and risk management. Students also have access to innovative technology. The program values not just math itself, but communication skills and job connections. As a result, students go on to thrive, working as actuaries either in the public or the private sector.
Western Kentucky University values practical, hands-on learning experiences. With this approach, students feel uniquely prepared for their job searches and their ability to accomplish career success. Online programs here are no less practical then it's on campus classes. Online students get dressed as much support, career counseling, and other resources as students who learn primarily on campus. They also get access to the same technology. Overall, the school provides an excellent and effective education for future actuaries and data specialists.
Highlight WKU has the second largest undergrad student population in Kentucky. It's a high-demand choice for math students and students of other majors.
Degree Mathematical Econonics, BS
12. University of South Carolina – Columbia
The mathematics program at USC Columbia teaches students how to apply numerical values to everyday life situations. Furthermore, it teaches students how to make the best decisions based on those results. Because of these practical studies, these students often move on to successful careers in data. They learn the leadership skills that they need to fove forward in the field. Many of them become actuaries or other data-focued mathemeticians. As a matter of fact, many people count this particular program among the best online actuary science programs. In particular, the actuary science specialization let students dive deeply into data analysis and interpretation. While the program is challenging, its challenges prepare students for highly demanding careers and upward movement. Students work closely with faculty members in the program to choose the best path for the future. As a matter of fact, even online students develop close relationships with faculty members, making the most of valuable advice.
USC has existed for over 200 years. and as a result, the school has a solid educational foundation. However, its far-reaching background has empowered the school to lead the way in research innovation. As a matter of fact, this school thrives in the areas of math and science, and the research that comes from the school has wide-reaching impacts all over the world. This school absolutely makes a difference, so it appeals to students who want to be a part of the big picture. For USC students, this means that they get to take part in something important, and the school's practical approach to education give students the confidence that they need for their next steps.
Highlight The Carnegie Foundation ranks the University of South Carolina as one of the top schools for research and community engagement.
Degree Mathematics, BS
13. Mercy College
At Mercy College, the mathematics program emphasizes the fact that math is important in every single industry. Virtually every professional needs mathematical expertise at one point or another. As a result, Mercy College students get a flexible math education that allows them to jump into a wide range of Industries. Students take on all kinds of jobs after graduation, but it's important to note that many of them specifically pursue data. Some consider Mercy College one of the best online actuary science programs because of the flexibility and broad focus that it provides. The program makes use of the latest technologies, making sure students understand the types of tools that they will use during their careers. As a result, students get a superior level of preparation for their upcoming job searches
Mercy College is a challenging university that was founded by The Sisters of Mercy. Deeply rooted in its traditions, Mercy College nevertheless serves traditional and non-traditional students alike. In fact, non-traditional students are supported here far more than they would be at most other schools. The school has a specific mission to serve students that may otherwise find themselves underrepresented in a college environment. For example, Mercy College has an in-depth online program that lets students with families and other responsibilities learn in a flexible and convenient way. In the academic world, online students can sometimes feel like an afterthought. It doesn't work that way at Mercy College. Here, online students feel just as important as their peers who learn on campus, and they can always access faculty help when they need it. Overall, Mercy College is committed to providing a high-quality education with plenty of support for student success, just as it has always done from the beginning.
Highlight US News and World Report has ranked Mercy College as one of the top colleges for online education.
Degree Mathematics, BS
14. Clarkson University
Clarkson University's mathematics program teaches students to apply critical thinking skills, both to straightforward and to abstract math concepts. The program prepares students to apply these numerical concepts to real-world situations, making it one of the best online actuarial science programs. Students even learn how to translate those math concepts into ways that non-mathemeticians can understand. For example, students may move on to help insurance agencies determine the likelihood of a flood or another catastrophic weather event. No matter where students go in their careers, though, this program helps them get where they need to go. The math program at Clarkson has small class sizes, which benefits even the online students as they get the one-on-one attention that they need. When students have questions, they always have access to answers. Students who graduate from the program move on to succeed in all kinds of math and statistics careers.
Clarkson is a technical university where students succeed in math, science, business, and similar fields. Because it's so deeply focused on STEM subjects, it dives headfirst into improving math and science coursework. STEM students get the best instruction and technology possible because college resources aren't overly divided. Because of Clarkson's deep focus on math and science programs, it's consistently recognized as an excellent school for STEM students. Many future college students count this school as one of their top choices. Students here learn what it takes to be forward-thinkers who apply unique solutions to unique problems. They figure out how to view problems from various angles. Furthermore, students here get to tailor their degree pathways to their own ambitions. Few colleges offer as much customization as Clarkson College offers.
Highlight The Brookings Institution ranks Clarkson University as one of the top 10 universities for increasing earnings potential.
Degree Mathematics, BS
15. Midway University
Midway University's math program comes in an 8-week accelerated course format. This makes Midway one of the best online actuarial science programs for those who want to enter the job market right away. The program is also transfer-friendly, so students may earn their degrees even more quickly than they may have realized. Midway's math degree emphasizes core mathematical concepts as well as logic, problem solving, research, and data processing.
Midway University began as the Kentucky Female Orphan school, a liberal arts school that taught orphaned young women how to read and use other life skills. Since then, the school has expanded to become Midway University, a coed school that still emphasizes the liberal arts. Students here benefit from a rich history and a well-rounded education. Today, Midway still empowers students by providing them with unique skills, academic challenge, and plenty of support from faculty members.
Highlight US News and World Report ranked Midway #3 in its list of 2019 Top Performers on Social Mobility.
Degree Mathematics, BS
What is an Actuarial Scientist?
So what is an actuarial scientist? To answer what is an actuarial scientist, a person should understand that an actuarial scientist tends to work for either insurance companies or financial institutions. Some actuarial scientists can find work with the government.
This particular job consists of using statistics and data to calculate the risk of certain events and issues. Using the data, the actuarial scientist has the goal of reducing the risk of these events either for the individual or the business.
A person may still wonder what does an actuarial scientist do. To answer the question, a person should understand that an actuarial scientist is looking to benefit the client and the insurance company. To further answer what does an actuarial scientist do, this is the individual who determines rates for insurance premiums and helps design pension packages.
Often, an actuarial scientist has to look at the data trends and determine the likelihood of certain events. For instance, an actuarial scientist who works in healthcare may discover that some occupations are more prone to certain issues than others. The actuarial scientist's job is to determine how much the company should charge.
What is Actuarial Science?
A person may wonder what is actuarial science. To answer what is actuarial science about, a person should understand that this field entails assessing financial risks in various fields, including insurance and finance. It involves using statistics and mathematics to assess the risk and compare it to the cost of coverage.
For instance, what is actuarial science in life insurance may include looking at mortality rates and looking into the life expectancy of an ailment to determine a suitable cost of a premium,
In terms of what is actuarial science about in health insurance, an actuary is looking at the cost of treatments and testing of a specific disease to give a person a reasonable cost of coverage.
Besides understanding what is actuarial science, a person may want information about actuarial science in terms of degrees. To provide information about actuarial science in degree programs, a person has to take numerous courses in math, statistics, and science. Classes like calculus and probability are often part of the course line-up as well.
Is Actuarial Science a Good Career?
Several factors make an actuaries career a good choice.
One question a person may have is "Is actuarial science a good career in terms of salary?" Fortunately, a person has a high earning potential when looking at most careers as an actuary. According to the Bureau of Labor Statistics (BLS), the average careers as an actuary pay $102,880 per year. This salary is the same as $49.46 per hour.
An actuaries career only requires a bachelor's degree. Therefore, a person has the potential to earn over $100,000 per year after completing a four-year program. This is higher than the average a person makes without going to graduate school.
Additionally, when a person asks "Is actuarial science a good career," he or she should understand if the field is in demand and if it will continue to be in demand. So, is an actuary a good career with job growth? According to the BLS, the answer to is actuarial science a good career in terms of landing a potential job, the answer is yes. This is because one of the reasons why is an actuary a good career is its available number of positions. The BLS projects that the number of careers for actuarial science majors will grow by 20 percent from 2018 until 2028. This growth is higher than the average career.
Anywhere that has banks, insurance companies, and other financial institutions may offer careers for actuarial science majors, even if the positions aren't as an actuary or an actuarial scientist. However, a majority of jobs are in insurance or finances.
Warren Dahl
Editor-in-Chief
Ready to find the perfect business program?