Working adults who began their career without a bachelor's degree now have an option for completing their bachelor's – an online, accelerated business management program. For working adults who want to move into management, but find their lack of a bachelor's keeps them out of consideration, an online Bachelor of Science in Business Administration or Bachelor of Business Administration can make all the difference, helping leverage experience and knowledge along with on-paper credentials to make the next step.
An accelerated business management program might use several methods to help students complete their bachelor's degree quickly. One way is with concentrated courses, finishing a class in just 6 or 8 weeks rather than the traditional 16. Other programs accept transfer credits generously, allowing students with previous college courses to transfer as much as 90 credit hours. Working professionals with many years under their belts may earn credit for their work and life experience, while veterans can earn credit for service. All of these come together to make accelerated business bachelor's programs work for you.
Featured Programs
Methodology: Ranking the Best Accelerated Business Management Program Online
Great Business Schools wants to see working adults succeed, so our ranking of the Fastest Online Business Bachelor's Degrees isn't just about the quickest and easiest programs; it's about finding the best programs that work with students to maximize their potential, saving them time and money on a bachelor's completion program.
To rank the Fastest Online Business Bachelor's Degree, GBS editors searched for accredited, reputable programs that provide opportunities to accelerate the process. From our initial list, programs were ranked according to 5 factors: Alumni Earnings, Cost, Graduation Rate, Job Placement Rate, and Student Reviews. Data came from IPEDS, College Scorecard, and Niche.
1. University of Massachusetts – Lowell
Prospective students who are looking for an excellent BSBA (Bachelor of Science in Business Administration) would be benefited by looking into the program at the University of Massachusetts-Lowell. The UMass-Lowell BSBA comes from an AACSB-accredited school that has been offering online degrees for many years. Students will find that the high-quality standard they have come to expect at UMass-Lowell on-campus programs matches the online coursework. BSBA candidates can transfer up to 90 credits to achieve their degrees as quickly as possible.
One appealing aspect of the University of Massachusetts-Lowell is the variety of scholarships and financial aid packages are available. They are committed to making BSBA degree programs accessible and affordable for all kinds of students. Associate, bachelor's, and master's degree programs build on each other, and credits easily transfer from one program to the next, so students will be able to achieve their career goals seamlessly.
Degree: BSBA – transfer 90 credits
2. Bellevue University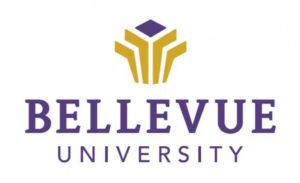 Whether students are applying to bachelor's degree programs for the first time, or they are considering a career switch, the BSBA program at Bellevue University is a wise choice (BSBA stands for Bachelor of Science in Business Administration). Students can transfer in up to 90 credits. The degree program features coursework in many key subject areas including organizational behavior, human resources, business law, financial analysis, and more. Available specialties are accounting, finance, human resources, international management, and marketing. Bellevue University is accredited by the IACBE.
One aspect of the BSBA program at Bellevue University that stands out the fact that they have affordable pricing, as well as special military-only pricing. Compare pricing for the BSBA program at Bellevue University and other high-quality schools and students will notice that their programs are affordable.
Degree BSBA – transfer 90 credits
3. Rider University
The online BSBA program at Rider University has been developed for adults who have already completed at least half of the coursework required for a bachelor's degree in business (Bachelor of Science in Business Administration). Working professionals who are committed to achieving their bachelor's degree in business would be wise to choose Rider University. The bachelor's in business degree is available through Rider College of Business Administration, which is certified by the AACSB. Students are able to transfer up to 90 credits from another bachelor's of business program in order to achieve their degrees as efficiently and economically as possible.
Rider University is special because it offers a wide variety of financial aid awards and scholarships for those who qualify. Merit scholarships can be renewed from year to year as long as students maintain certain academic standards. The BSBA degree program at Rider University features various study subjects, including accounting, financial principles, micro and macroeconomics, human resource management, and liberal arts electives. Prospective students are invited to speak with an advisor for a complimentary transfer credit evaluation.
Degree BSBA – transfer 90 credits
4. McKendree University
Prospective students should seriously consider applying for McKendree University for a BBA degree (Bachelor of Science in Business Administration degree). Candidates can transfer up to 90 credits from previous programs. This accelerated business management program is ideal for working professionals who want to give their careers a boost. The curriculum includes coursework in accounting, marketing, economics, finance, and management to prepare students well for today's job market. Courses last 8-weeks long and are conducted entirely online via BlackBoard.
The motto of McKendree University is, "Continue Your Story." Whether students pursue in-person or online programs, they'll enhance their resumes with degrees from McKendree University. In fact, the President's Message says that 97% of graduates enter graduate school or are fully employed within 6 months of graduation. This success rate indicates that investing in a BBA degree from McKendree University is a wise investment of time, money, and energy.
Degree BBA – transfer 90 credits
5. Saint Joseph's College of Maine
A Bachelor of Science in Business Administration degree from Saint Joseph's College of Maine takes students' careers to the next level. Prospective students will be thrilled to find out that they can transfer up to 75% of their credits from other schools – only 25% percent of coursework must be accomplished through the Saint Joseph's College of Maine BSBA program. This program is ideal for all kinds of adults who want the benefits derived from a business degree. 4 specializations are available – accounting, banking, management, and sales & marketing.
One special advantage of the Bachelor of Science in Business Administration at Saint Joseph's College of Maine is the practicality of the coursework. Students will be able to immediately apply lots of the knowledge gained from the classroom. Faculty are chosen with this prioritization in mind – so professors have plenty of real-world experience applying the material they teach. Most specializations for the BSBA degree fulfill the prerequisite requirements for a Master of Accountancy degree, so students with advanced degree plans would be benefited from starting with the BSBA program.
Degree BSBA – transfer 75%
6. Southern Illinois University – Carbondale
Interested in getting your online business and administration degree in only 18 months? The accelerated business management program at Southern Illinois University – Carbondale is an ideal choice. Interested applicants should have 60 college-level, transferrable credit hours with a minimum of a 2.0 GPA in order to enter this degree program. All coursework is delivered in modular form, and can be completed at students' convenience within a set timeframe. Program courses last for 8 weeks – most students take 2 classes at a time, or 4 credit hours, though students can take more or fewer classes if they want.
The Southern Illinois University College of Business is a nationally-ranked, accredited university that offers flexible, online learning programs so students can achieve their career goals without leaving their day-to-day duties behind. Students have the opportunity to continue working full time, taking care of their families, and enjoying their personal lives while pursuing an online business and administration degree from Southern Illinois University.
Degree Business and Administration – 18 months
7. University of Colorado – Colorado Springs
Looking for a high-quality BSBA program you can complete during your free time? The University of Colorado Colorado Springs online BSBA is a fully online program prepares students to succeed in the modern business world with sharp decision-making and problem-solving skills and a well-rounded knowledge base. BSBA degrees can be used in so many fields, and this program prepares students for a wide range of them.
One essential element about the Bachelor of Science in Business Administration that stands out is how up-front the pricing is. The BSBA program is less expensive for Colorado residents than out-of-state applicants, and Colorado residents can also apply to receive $75 per credit hour discount through the Colorado Opportunity Fund. Students can transfer up to 90 credits from another college-level business degree program.
Degree BSBA – transfer 90 credits
8. California Baptist University
The business industry needs people with excellent skills to fulfill the demands of today's unique economy. Prepare to fill highly sought-after positions or be the leader of your own company with a Bachelor of Arts in Business Administration with a concentration in Management (BBA) degree from California Baptist University. This program has been calibrated and designed with working professionals in mind who want to be leaders in the business industry. It's accredited by the ACBSP, and can be completed in as little as 16 months.
An aspect of the program that stands out is the integration of the Christian faith into the business, secular setting. Discussing and learning about best business practices is folded into a biblical, Christian worldview that believers appreciate. Students will be prepared to serve God while striving to be successful in the business sphere.
Degree BBA – 16 months
9. Eastern Kentucky University
Students with previous college experience can transfer up to 90 credits to Eastern Kentucky University's online BBA program in order to complete their degrees as quickly as possible. The BBA program is conducted entirely online, and the tuition is just $409 per credit hour. A minimum of 50% of the business course credit hours must be completed with Eastern Kentucky University.
One aspect of EKU that makes its BBA program different is that active duty military servicemen and women are eligible to receive a significant tuition discount – $250 per credit hour instead of $409. There are so many career options graduates qualify for after completing their BBA degrees at EKU.
Degree BBA – transfer 90 credits
10. Columbia Southern University
The BSBA program at Columbia Southern University is special because it provides students with plenty of theoretical and practical skills they will use in their business careers. The curriculum features plenty of major required courses, general concentration classes, general education courses, as well as electives.
The program requires an investment of 4 years of students' time, and costs $27,000, including books, supplies, tuition, and fees. The university's transparency about their pricing is refreshing, considering so many schools have hidden fees and extra costs. Consider applying to the BSBA program at Columbia Southern University.
Degree BSBA – transfer 90 credits
How Fast Can I Get a Bachelor's in Business Online?
Generally, online degrees take about the same amount of time that on-campus degrees take: roughly four years. However, you can get a business degree online fast if you make some adjustments.
First, look for accelerated online Bachelor degree programs. Accredited programs are essential, though. If it doesn't come from an accredited source, then your Business certificate won't help you make any advances in your career. Make sure that your program is trustworthy.
If you can't find the right accelerated online bachelor degree programs, accredited or otherwise, then you still have a few options if you want to get your business degree online fast. For example, if you already have some business experience, then look for programs that will give you transfer credits for that experience. It'll take a bit of work and research, but you can find ways to speed up your degree process.
What if I Don't Want a Bachelor's Degree Yet?
If you've already jumped right into the business world, then you may not want a full degree yet. Students who want to succeed in business don't necessarily need a Bachelor's degree. However, those who do want to take on some studies should look into business certifications online. What makes business certifications worth getting? Well, Business Administration certifications can help those who want to get promotions but aren't ready for the commitment or cost of a degree. Furthermore, many schools will accept certification credits toward a degree. If you ever do decide to get your Bachelor's degree, you may earn that degree faster than you would have without the certification.
The best online business certificate programs will give an overview of business knowledge. These programs take about two years to complete, so they don't have the same time commitment as a full degree. Since the classes are online, they're also fairly flexible. They provide a great option for those who don't have the time to take Bachelor degree courses.
Also, when it comes to Business Administration certifications, students have a lot of options. There are all sorts of business certifications worth getting. For example, there are International Business certifications. International Business certifications are best for those who want to go into worldwide trade and marketing. Then there's the business development certification, which is for those who want to help businesses grow. If you already know the direction that your career is moving, then a specialized certificate can help you reach your destination faster.
The best online business certificate programs come from universities and business-focused organizations. Just make sure that when you look for business certifications online, you choose an accredited program.
People can earn business certifications without a degree, but business certifications for college students exist, too. For example, a college student with a non-business major might get a business certificate to enhance their skills.
What Will I Learn in a Business Administration Degree Program?
Your Business Administration degree requirements won't just include Business Administration subjects. Aside from your Business Administration courses, you'll also take a few electives and liberal arts courses.
Your Business Administration courses will include subjects like business ethics, technology, management, finance, and communication.
Business Administration degree requirements involve a deep dive into these specialized classes. Business Administration subjects have to go deep because the Business Administration definition is so skill-focused. The Business Administration definition includes any job with high-level leadership, management, and organization. The BBA scope is wide, including options like marketing, sales, human resources, accounting, and more. With the BBA scope being so wide, Business Administration classes must prepare students to face a lot of different situations.
Warren Dahl
Editor-in-Chief
Ready to find the perfect business program?