An online Bachelor's in Business is quickly becoming a reliable and accessible option for working adults who want to enhance their career. The old days of starting at the bottom and working your way up in a company have long since passed; today, many entry-level jobs in business administration and management require at least a bachelor's degree. However, in reality, many workers begin their careers with just a high school diploma or associate's degree, and find that their ability to move up or change careers is hampered. That's the value of online bachelor's completion programs.
For working adults, a Business Administration online degree program gives them the chance to build on their work experience and previous courses. Those who already have an associate's degree can complete their bachelor's degree entirely online, working around their current schedule without having to leave their job or move to go "back to school" in the traditional sense. Great Business Schools has ranked the online bachelor's degree programs that have the strongest track record for boosting graduates' careers.
Methodology: Ranking the Best Business Administration Online Degree Programs
Great Business Schools is dedicated to helping prospective students find programs that will make a difference in their lives and careers. Our rankings are focused on factors that matter to real students – affordability, job market pull, return on investment, and so on. To rank the best online bachelor's in business, GBS editors used five equally-weighted qualifications:
Graduation Rate
Job Placement Rate
Student Reviews
Tuition Rate
These 5 factors tell students which programs take student and graduate success seriously – seriously enough to make sure graduates have all the opportunity they're earned.
1. University of Florida
The University of Florida offers options with its online Bachelor's in Business programs. First, students can choose from a BSBA or a BABA. With a BABA, students can choose from several specializations. Whatever the degree path, both the BABA and the BSBA programs cover a range of subjects. Students don't just learn the "how" of business. They learn the "why" as well. Furthermore, students learn all about business ethics, law, finance, and so much more. This online Bachelors in Business provides a wide spectrum of education.
The University of Florida brings just as much academic rigor into its online programs as it does for its in-classroom programs. Online students earn the same degree that their in-classroom counterparts earn, and all programs are taught by the same staff that teaches on campus. This school provides plenty of flexibility and affordability. With lots of financial aid options and special programs for military members, this school provides excellent educational pathways.
Highlight The University of Florida stands out among online programs. In fact, it was ranked as the #5 best online bachelor's programs in 2019 by the US News and World Report.
Degree BSBA or BABA
2. Northeastern University
Northeastern University has a great business administration online degree program. With this program, students expand their existing business knowledge. For those who want more leadership skills and promotion opportunities, this program provides. It immerses students in real-world scenarios so that they're prepared for life after graduation. The professors also have lots of real-world business experience. For a Business Administration online degree, Northeastern makes a great choice.
Northeastern University is all about creating pathways for students. It offers flexible options to help students earn their degrees as quickly and affordably as possible. For example, this school has a generous credit transfer program. Students can even earn credits for their real-world experiences. In fact, this school emphasizes experiential learning, so students feel prepared for their post-graduation lives.
Highlight Most of Northeaster University's programs are 100% online, so professors are experts in teaching for online programs.
Degree BS in Management
3. Rutgers University
Rutgers University's BBA program is 100% online. Experienced leaders and teachers prepare students for the business world. Though the program is online, it emphasizes collaborative learning, so you'll get to learn virtually alongside your cohort. Small class sizes mean that students get lots of individual attention. When students have questions or need help, teachers are always available. This online Bachelors in Business program provides access to world-class teachers and real-world scenarios.
Rutgers University emphasizes growth and discovery. In fact, its research has a real-world impact. Students regularly participate in this research, making scientific impacts before they graduate. Students learn how their educations will have an impact in their lives after college. They also get opportunities to help the community with their newfound knowledge and skills.
Highlight Rutgers University was ranked as one of the Top 25 Public Universities in 2018.
Degree BBA
4. Penn State World Campus
Penn State University is well known for its business programs, including the Penn State World Campus online BS in Business. Students can customize their educations with their choice of six specializations, including Accounting, Entrepreneurship, and Marketing. Classes start with essential core knowledge and then branch into multiple disciplines. This online Bachelors in Business degree comes with the same diploma that on-campus students earn.
Penn State's World Campus offers more than 150 degrees online, so faculty members know how to teach for online students. These programs provide flexibility for those who need it most. Penn State maintains challenging and meaningful academics, combining quality with convenience. Those who earn a Penn State World Campus degree can take their skills far.
Highlight Penn State is a widely-recognized university with special programs for military students. Service members and veterans who need degree flexibility should look into Penn State.
Degree BS in Business
5. University of Massachusetts – Amherst
UMass Amherst offers a model online BBA program. Students who want to start a career or change their current career will find what they need at UMass Amherst. This program recognizes that the business world can get competitive. That's why the faculty here help students learn what they'll need to compete. With excellent academics and plenty of flexibility, this Business Administration online degree provides a top-level option for many students.
As part of the greater UMass system, UMass Amherst provides all sorts of resources and opportunities for its students. For example, this school has a well-stocked library, including lots of online resources. Online students receive an excellent education, just like their on-campus counterparts. By combining research and academics, UMASS Amherst makes a difference for its students and its community.
Highlight UMass boasts of an excellent ROI. This school has been recognized for the value it provides for students.
Degree BBA
6. Auburn University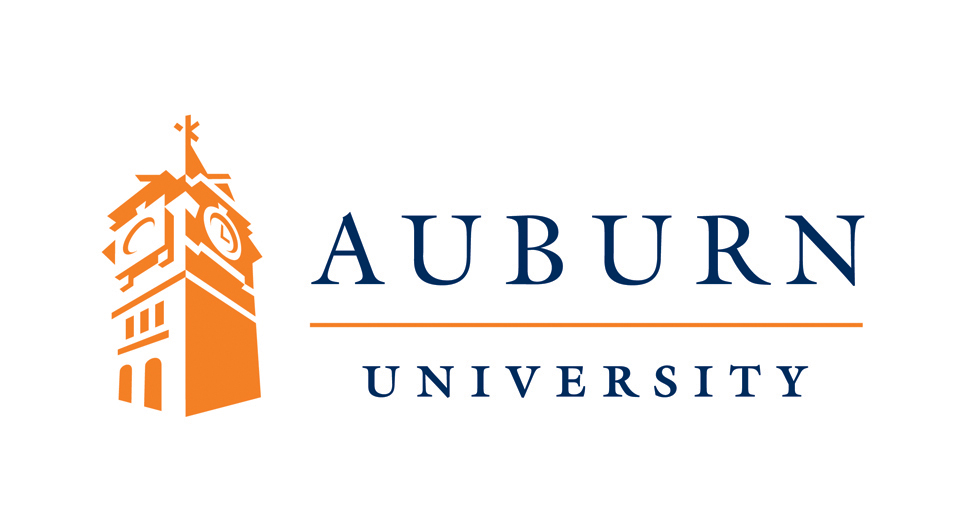 Auburn University's online BSBA program is designed for students who already have undergraduate credits. If you've earned an Associate's degree or you've had to set your education goals aside for a while, this program will put you back on a track toward business readiness. The program is 100% online and can be completed in as few as two years. The program combines raw business knowledge with hard work and a focus on community. This online Bachelors in Business will prepare you to either get started or to further your career.
Auburn University is a widely-recognized, academically challenging university. A degree from Auburn can certainly open up doors in the business world. As a research university, this school values innovation and cutting-edge solutions. It provides opportunities for community involvement, networking opportunities, and so much more.
Highlight US News and World Report ranked Auburn's Business program among the best in the United States.
Degree BSBA
7. University of South Carolina
The University of South Carolina's Palmetto College offers a BSBA program for those who already have some college classes under their belts. If you've completed some classes but never finished your degree, USC has designed its programs with the flexibility that you need. The BSBA program combines basic business knowledge with leadership and communication skills. This Business Administration online degree can be completed in as few as two and a half years.
Palmetto College at USC emphasizes flexibility. It combines convenience, affordability, and excellent academics to help adults finish what they need to finish. The academic standards are the same as those on the physical campuses. A degree from the Palmetto program makes a difference in a career.
Highlight USC has been ranked as one of the best regional colleges by US News and World Report.
Degree BSBA
8. University of Wisconsin – Eau Claire
The University of Wisconsin Eau Claire's online business administration bachelor's degree is named the BSAD. This program starts with core liberal arts classes. Then it moves on to general business courses. Finally, it moves to advanced business classes. UW Eau Claire combines financial knowledge, business practices, and communication. While the program does require a minor, both your major and minor can be completed entirely online. This Business Administration online degree provides a great choice for lots of students.
UW Eau Claire recognizes that adults need more than an education to succeed. They also need connections, leadership potential, and problem-solving skills. This school helps students advance in all of those areas. It also encourages students to push boundaries and explore their options. As a result, students here become independent thinkers. Many become entrepreneurs.
Highlight LGBTQIA students should consider UW Eau Claire. This school was ranked as the #1 LGBTQ Friendly school in the state.
Degree BSAD
9. Kansas State University
Kansas State University has a flexible BSBA program. This program has four concentrations and can open the door into a rewarding career. KSU business graduates work in businesses of all sizes. They also have leadership skills and the confidence that they'll need for promotions. This Online Bachelors in Business degree helps students move forward into their professional lives.
KSU's global campus has won all sorts of awards and recognition. Between its academics and its research, KSU serves the state of Kansas and more. KSU excellence extends from business to science and beyond. Since Kansas State is a widely recognized school, a degree with the KSU name carries weight.
Highlight KSU is a great option for veterans. In fact, it was voted one of the best online colleges for veterans in 2018.
Degree BSBA
10. Washington State University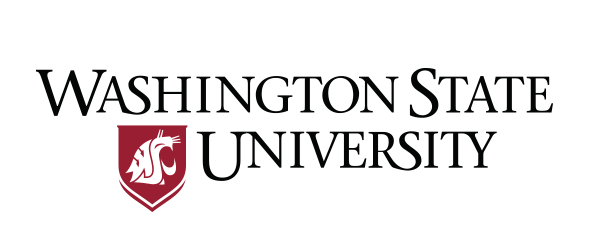 Washington State University offers an online BABA program for those who want a comprehensive education. This degree emphasizes management and leadership skills. students who graduate with this degree move on to get promotions and reach their goals. The degree combines the art and the science of business knowledge. The curriculum has background knowledge, specialized information, and leadership skills. This well-rounded online Bachelors in Business can take people to the next level in their careers.
WSU's distance learning program has been around since 1980, so the teachers in this program understand how to teach for online learners. Students and alumni are dedicated to advancing their own lives and changing the world around them. WSU provides them with the resources and the skills that they need to do just that.
Highlight WSU ranks in the top 5% of undergraduate online universities.
Degree BABA
11. Oklahoma State University
Oklahoma State University's online business bachelor's program takes students to new heights. Students can major in general business, management, or marketing. With any of these choices, students learn the basics of business before they move forward into more specialized knowledge. OSU's Business program emphasizes problem solving skills. Students learn about scenarios that they will likely face in the business world, and they learn how to attack problems from a unique standpoint. This Online Bachelor's in Business gives students confidence and a unique skill set.
OSU has been described as "just right" in terms of size. It has the community benefits of a small school, but it also has the resources and opportunities that come from attending a large school. This school has existed for well over 100 years. It has developed rich traditions, but it doesn't shy away from innovation, either. Committed to diversity and helping the public, OSU is a great option for many students.
Highlight OSU students have excellent job prospects. 93% of graduating seniors have jobs, job offers, or grad school plans within the three months of graduation.
Degree BSBA
12. Arizona State University
Arizona State University's online Business program offers a concentration in Administration. The program helps students develop organization and planning skills. It also shows students how to anticipate problems and to meet those problems head-on. Business colleagues look up to ASU graduates because ASU instills the confidence and work ethic that leaders need to succeed. This business Administration online degree helps students prepare for whatever comes next.
Arizona State University is widely recognized as an impactful school. More than 200 faculty members at this school have earned awards and recognitions. They bring their best efforts so that their students can succeed. Students at ASU learn critical thinking and problem solving skills. They learn all about leadership and independent thought. This way, when they graduate and move on, these learners know that they have everything that they need to forge an amazing career path.
Highlight ASU is a great place for those who value research and technology. This innovative school uses top-notch technology and finds cutting-edge solutions for global problems.
Degree BABA
13. Appalachian State University
Appalachian State University's online BSBA in Management offers both part-time and full-time options and is 100% online. App State reinforces the skills that students will need to manage multiple departments at once. With organization, problem-solving, and the ability to think ahead, App State graduates are recognized as leaders. This year-round online Bachelors in Business program can be completed in as many as 4 and a half years or as few as two.
Appalachian State University accepts learners from all walks of life. Faculty and staff understand that education shouldn't be limited to those who can be in a classroom full-time. That's why they tailor their programs for adults with jobs and families. Flexible scheduling means that you can earn your degree without interrupting your own life. Once you've earned that degree, you can use it to take yourself to new places in your career.
Highlight App State University is one of the more affordable college options. North Carolina students can pay as little as $163 per credit hour.
Degree BSBA in Management
14. Quinnipiac University
Quinnipiac University offers a great online BBA program. This program is designed for those who already hold an Associate degree or 45 transferrable credits. If you've already started your education and are ready to move forward, this program will work wonderfully. This BBA combines the basics of business skills with management and strategy. Students here get the preparation that they need to either advance their current careers or switch careers entirely. For students who need flexibility and a way to get back on track, this business Administration online degree makes a great choice.
Quinnipiac University offers all sorts of flexibility. Even among online programs, Quinnipiac stands out for its flexible class schedule. Students can finish their coursework at a pace that works for them. As a result, students who have busy jobs or large families have found that Quinnipiac works well for their schedules. Of course, Quinnipiac also offers excellent academics.
Highlight While Quinnipiac is widely recognized for its online learning options, it still encourages connection among its students. For those who want the best of online learning with the community of an in-person classroom, Quinnipiac could offer the perfect balance.
Degree BBA
15. Temple University
Temple University's online BBA program helps students reach their fullest potential. The academics are challenging, but students quickly learn that they're capable of far more than they thought they were capable of. The program has several start dates, so students can complete their degree in the time frame that works best for them. The program also offers career development resources so that students have a discernible pathway after they graduate. For an academic challenge that comes with a highly recognized degree, look into Temple University's Online Bachelors in Business.
Temple University blends its deep historical roots with plenty of technical innovation. Award-winning faculty members encourage students to keep sharpening their skills. By the time they graduate, students can feel proud and confident in their skill set and leadership qualities. This school values diversity, integrity, and effort. Those who want a chance to grow and challenge their own worldviews will enjoy their time at Temple.
Highlight The Fox School of Business at Temple University is the largest business school in the Philadelphia region. This means that all of it's students, including online students, have a wealth of resources for study.
Degree BBA
What Can I Do With an Online BBA?
Wondering about Bachelor's in Business jobs? When a person earns a Business Administration degree, jobs aren't too tough to find. Even a quick search for "Business Administration jobs near me" can get the ball rolling because Business Administration degrees are in high demand. Once you've earned that Bachelor's in Business Administration, jobs usually include entry-level business positions, at least at first. With a Bachelor's in Business, jobs might involve assisting other business professionals, working on marketing campaigns, filing paperwork, or working in sales. Eventually, former Business majors can work their way up the corporate ladder.
BBA degree jobs can be lucrative, but some leadership positions require an MBA. After all, the Business Administration job description is centered around leadership and management. These jobs involve overseeing teams, leading projects, and handling a lot of responsibilities at once. Yes, BBA degree jobs can take you far, but you may hit a proverbial wall after a certain point. Don't get discouraged, though. Business Administration degree jobs can give you a great place to start. After you've earned a Bachelor's in Business Administration, jobs like the ones mentioned above are some of the best ways to gain experience and strengthen your finances before you go back for your MBA degree. So go ahead and do that "Business Administration jobs near me" search.
Will Employers Trust an Online Business Degree?
Employers will trust an accredited online business management degree just as much as they'll trust a degree earned on campus. These days, online degrees carry just as much weight as degrees earned in person because online degrees are taught with just as much quality. They also require the same amount of work that in-classroom degrees require. Furthermore, your diploma will look exactly the same as your on-campus counterparts' diplomas. That said, the key word here is "accredited." Too many for-profit programs will take your money and leave you with a useless degree. Make sure you go with an accredited online business management degree.
Is Business School Accreditation Important?
Yes, business accreditation is extremely important. As mentioned above, employers will absolutely trust an online Business degree. However, employers generally know how to spot a real degree from a non-accredited one. Employers often research relevant information after receiving a resume. If an employer sees an unfamiliar school name at the top of a resume, that employer will likely look up that school. An unaccredited school may cause that employer to drop the resume in the trash. At the very least, the employer will doubt the candidate's business skills. Don't risk it. Look for business accreditation right from the start.
Now, a lot of people ask about AACSB vs regional accreditation. Some schools are AACSB accredited schools. The AACSB (Association to Advance Collegiate Schools of Business) sets standards for business education. When a school meets these standards, it can go through the accreditation process. But what about regionally accredited schools? The US has seven organizations that provide accreditation. Each one corresponds to a different part of the US. A school in New England, for example, may get accredited by the New England Commission of Higher Education. Just like the AACSB, regional accreditation associations set standards for business education. They may have slightly different standards and slightly different accreditation processess, but overall, any accredited business school will have the courses and connections that you'll need to get started. The only difference in AACSB vs regional accreditation is the fact that the AACSB covers more ground than regional organizations. While regional organizations only cover certain areas, you can find AACSB accredited schools all over the world.
Warren Dahl
Editor-in-Chief
Ready to find the perfect business program?